Candor Hair
Candor makes CBD infused hair care products using all natural ingredients to repair, nourish, and strengthen hair health.
candorhair.co
Average rating from 1 user
I really love this shampoo and conditioner. My hair feels cleaner and lighter. Even when I air dry, it leaves my hair with a nice natural wave that I don't typically get with other shampoos. I've let my kids share it with me. You can see from the photo below how shiny my son's hair looks.
Feedback
Not sure what I would need to improve. I've been very satisfied. I would love some styling products to go along with it.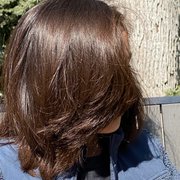 ---