Average rating from 14 users
100%Recommend to a friend
Benefit Reviews
All

14
Brow gel

3
Brow pencil

2
They're real! Magnet mascara

2
Cakeless concealer

1
Hoola powder

1
Highlighter pencil

1
Bad gal bang! mascara

1
benetint lip and cheek tint

1
Tickle highlighter

1
Pore Professional Super Setter

1
PORE fessional

1
Benetint b y Benefit has been one of my makeup that doesn't look like makeup favorites for a long time. The brow gel is top notch too.
---
Received a free product from Benefit
Bad gal bang! mascara - I really like this mascara. I like the wand with the small bristles, it made it easy to reach the corner lashes. It took just one coat to lengthen my lashes. I squeeze the wand with a paper towel before using so it doesn't clump when I apply it. My favorite mascara is tarte lights, camera, lashes 4-in-1. I haven't found a mascara yet that compares to it, until I used this. They're real! Magnet mascara - This mascara was okay. I liked the wand, it was easy to use, although it was a little too big trying to get to the corners. The color was a normal basic black. It lengthened my eyelashes with the first coat. The only thing I didn't like is when I looked in the mirror later that night I had specks of black under my eyes from the mascara that flaked off me eyelashes. I didn't even have that much on, one coat on one eye, two coats on the other.
Bad gal bang! mascara
They're real! Magnet mascara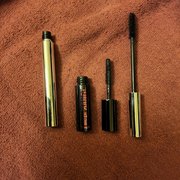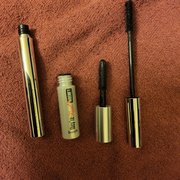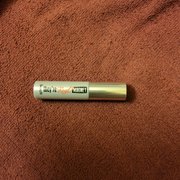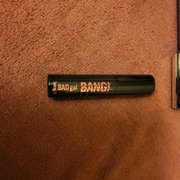 ---
---
I love all benefit products! I get so excited to try their new products. Some of my favorites include bad girl bang mascara and tickle highlighter. I can always trust their products to be of high-quality.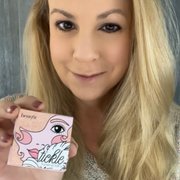 ---
What is Thingtesting?
Thingtesting is an unbiased place to research and review internet-born brands — because honest reviews help us all shop better. Learn more.
---
I love Benefit's Pore Professional Super Setter. It's such a life-saver (well...make-up saver) in the summer. I always make sure I have a bottle of it backed for trips to Florida or the beach.
Pore Professional Super Setter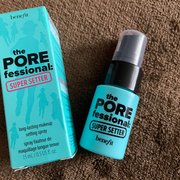 ---
Benefit has been a favorite of mine for a while. I love their eyebrow products the best. I do feel like some of the packaging is a bit juvenile though & probably would buy more if they looked more mature.
---
The brow gel is one of the few that I like. It works well. It is quite hard to fix after it has dried and don't like that it sometimes clumps, but if you do it properly, looks amazing.
---
Decent brand .. I like to get my eyebrows done at ulta and they have good eyebrow pencils
---
Not all products are great. But their mascaras and brow products are my absolute favorites that I continue to repurchase and recommend constantly. I particularly love the brow glue over any others on the market and is definitely worth the price (I have tried Glossier, Anastasia, Nyx, and elf ones). It is not crusty and stays completely invisible throughout the day while keeping your eyebrows in place
---
I've tested a lot of products of this brand : the hoola powder, the cakeless concealer, the brow gel, the highlighter pencil, and the brow pencil… In the fact there's brand is super cool the products are super. It's worth of money. But the composition is always super for the pencil for example… I would love to test the benetint and the cookie highlighter !! bit expensive, but it's okay because the products are really effective!
Brow gel
Brow pencil
Cakeless concealer
Hoola powder
Highlighter pencil
---
The new PORE fessional skin care range for benefit is great! I have the cleanser, aha toner and now the pore clay mask. This mask isn't like your usual clay mask the texture is soft and runny, making application a lot easier. You keep on for 30 mins and then it dries down. I really like this product, I'm an oily girl, and this deep cleans your pores as well as tightening them and mattifying your skin for up to 12 hours. I got this in the mini size , as it is a bit on the pricey side. But I love that they are bringing out skin care products! Love this brand 🫶🏼✨💖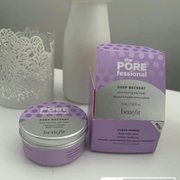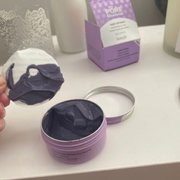 ---