Barner
4 • 1 Review
Barner makes high-quality computer glasses designed to protect your eyes from blue light and digital screens.
barnerbrand.com
Average rating from 1 user
Barner has some really nice glasses and for a good price! - including blue light glasses if you are constantly on technology like me and don't necessarily need a prescription. So many classic shapes and styles in a variety of colours! My pair feels comfortable but not the sturdiest ...if they were your everyday all day pair of glasses I may recommend another brand.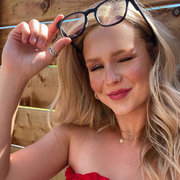 ---