Average rating from 29 users
96%Recommend to a friend
Barbet Reviews
All

29
Love Bite - Pink Grapefruit, Ginger, Juniper

1
Light Wave - cucumber, pineapple, lavender

1
Wild Card - blood orange, calamansi, jalapeno

1
Barbet offers a great range of flavors, and the overall taste is exceptionally refreshing. I'm a fan of both the branding and the delicious taste. There's an interesting twist, though – the can or label gives off a sweet, vanilla-like scent, which, while not impacting the taste,it can be a bit confusing as your senses try to match the scent with the drink.
Love Bite - Pink Grapefruit, Ginger, Juniper
Wild Card - blood orange, calamansi, jalapeno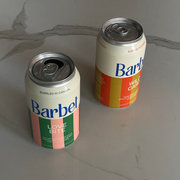 ---
I tried the light wave flavour and I'm ridiculously into it. Nice refreshing taste and the perfect amount of bubbles. I also just think the packaging is cute! lol
Light Wave - cucumber, pineapple, lavender
---
---
I am a die-hard Barbet Stan. The flavour if out of this world (way better that Olipop / Aura Bora IMO).
---
What is Thingtesting?
Thingtesting is an unbiased place to research and review internet-born brands — because honest reviews help us all shop better. Learn more.
---
Bought this overpriced can of Barbet hoping it would be worth the splurge. "Light Wave" cucumber and pineapple. First sips and it did not disappoint, amazing flavours. However, felt grossly mislead as neither cucumber nor pineapple were even listed as ingredients! Talk about false advertisement :( would not recommend upon the poor ethics of transparency.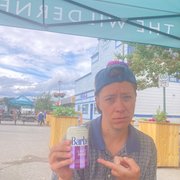 ---
Love the branding and the taste. Sooo good and it stands out on shelves!
---
I loveddd it. The packaging is so cute I low key use it as decor in my home. The overall taste was just super refreshing. Loved!!
---
My friend brought me some Barbet to try and it's become by far my favourite sparkling drink! The packaging is so cute too
---
I love this flavour Love Bite!! Perfect over ice and the exact weekday beverage I need! Please bring this out west!!!
---
Barbet is by far my favourite beverage! Such a great selection of flavours to keep my fridge stocked. The design of the cans are just as tasteful as the drink. Cheers!
---
My fridge stays stocked with these. The best 3pm pick me up!!!
---