a.kjærbede
a.kjærbede sells collections of quality sunglasses featuring both trendy and timeless designs.
akjaerbede.dk
Average rating from 3 users
I bought a pair in Copenhagen and I really like them! They are a good price point and sturdy since I always break my sunglasses. They have enough style that they are cool without being too trendy.
Feedback
They are a bit tight on my head!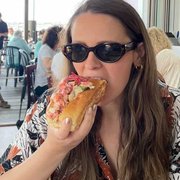 ---
I saw these for the first time at Samsøe Samsøe in Copenhagen and immediately bought a pair of the Winnie sunglasses and then proceeded to see them all over the city. I appreciate the quality, fun colors, and affordable price (I actually thought I was calculating the exchange rate wrong at first!).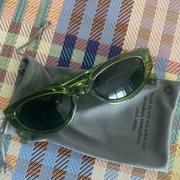 ---
---
I love that fun, cool and comfortable sunnies are affordable with this brand. the quality is super nice, and it makes it possible to try out new shapes, colors or styles without either breaking the bank or compromising quality!
Feedback
I'm not sure where they are available internationally,
---