I tried Yoto's audio player with my son and it's a great way to cut down on screentime
The following review reflects the independent, honest experience of the reviewer. Thingtesting does not cherrypick, edit, or influence reviews and uses no affiliate links.
Learn more about our mission to make online shopping more transparent.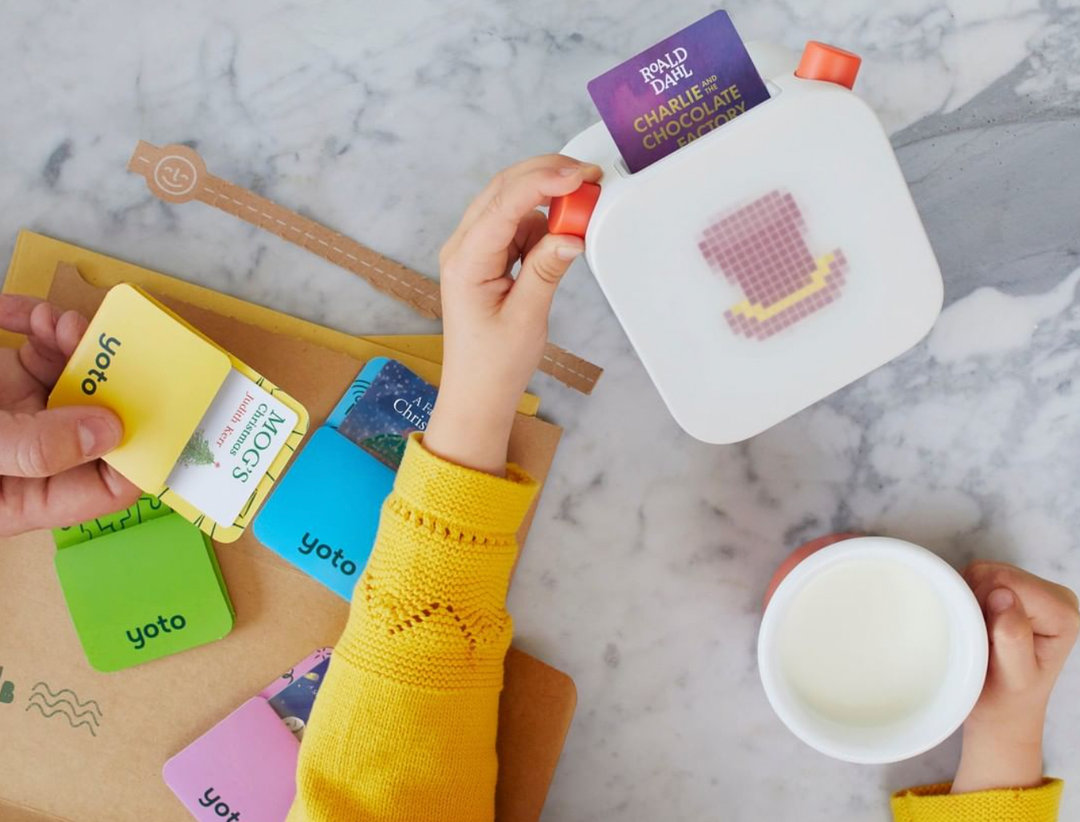 Overall rating out of 5:
5
Cost:
$69.99-$99.99
Would you recommend this brand to a friend?
Yes, it's like an iPad for entertainment without the screen time. My son LOVES being able to control what he's listening to, adjust the volume, relisten to his favorite parts, and that it's portable.
When did you purchase this product?
December 2022
Is this product similar to anything you'd bought before?
It is not, but it's definitely a great alternative to YouTube kids. There's nothing like a video to capture a four-year-old's attention, but the Yoto player really occupies my son for long periods of time. I also think it gets his imagination going as he follows the story so intently.
Personal history with or reason for purchasing the product?
Recommended by our nanny.
Any affiliation with this brand?
Nope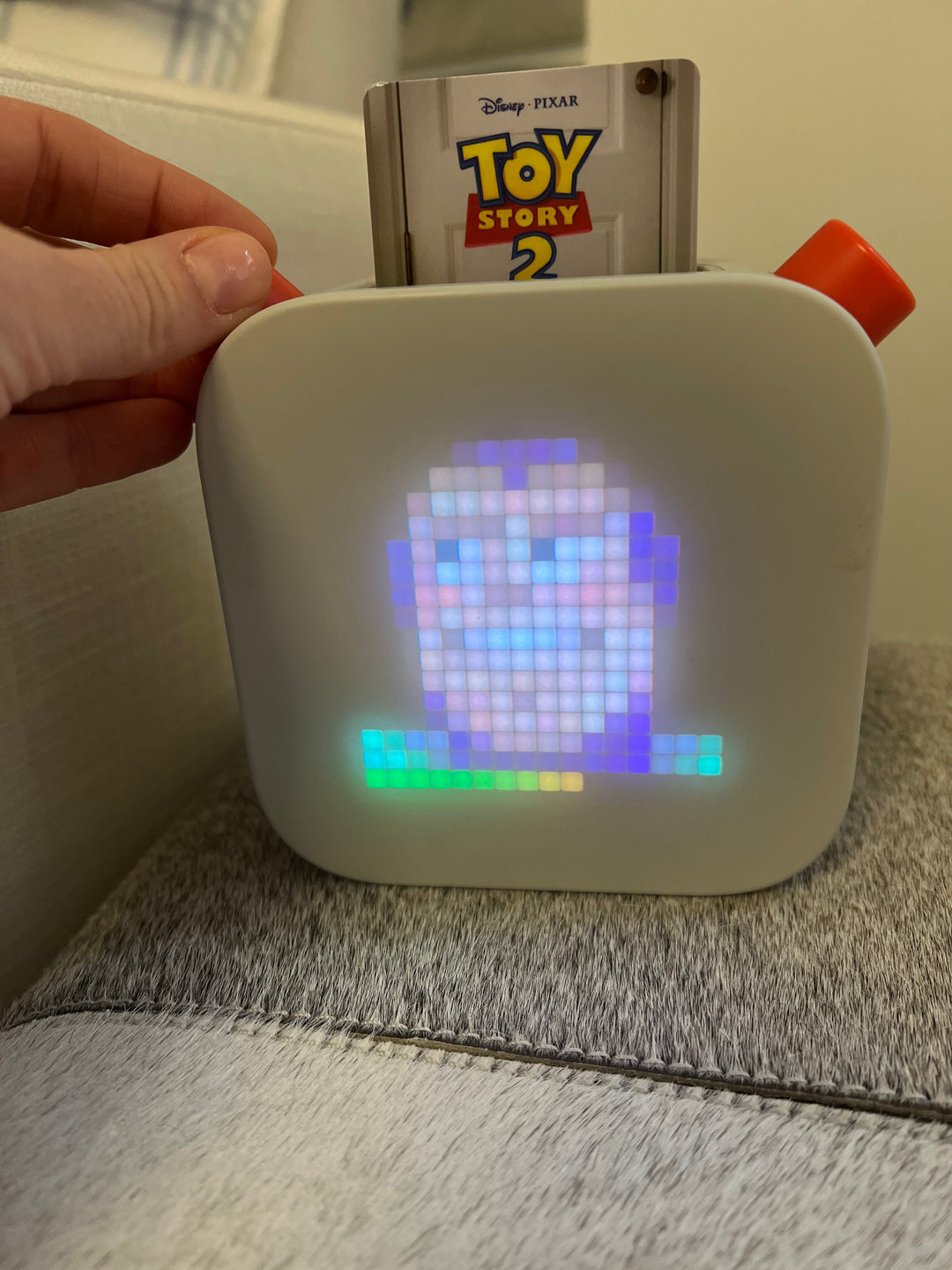 Share your experience. What did you think?
At first, I thought this was a silly product. My hesitation was that we don't need another Thing especially when we can listen to all of the stories on Spotify/Alexa. As it turns out, the Yoto is basically a kid friendly boombox and it's incredible.
The Yoto Player has physical cards that your child can select from. This makes them feel like they are picking what story to read at bedtime. It has a pixel image of a character for every chapter, so my son decides if he wants to hear the chapter about Bruce or Dory, etc when listening to Finding Nemo.
The story lengths vary from a few minutes to 1.5 hours.
The app: There is also a digital library, so you can access stories immediately if you need something new and if you lose the card. I also like that we have a few adults on the same account if we need to use the digital library, etc. The app allows the parent to set max volume levels for daytime and nighttime listening, so your child can only turn it up and down within reason. You can set an alarm, connect to different daily updates, etc. The Yoto app might be over engineered, but it also doesn't get in the way.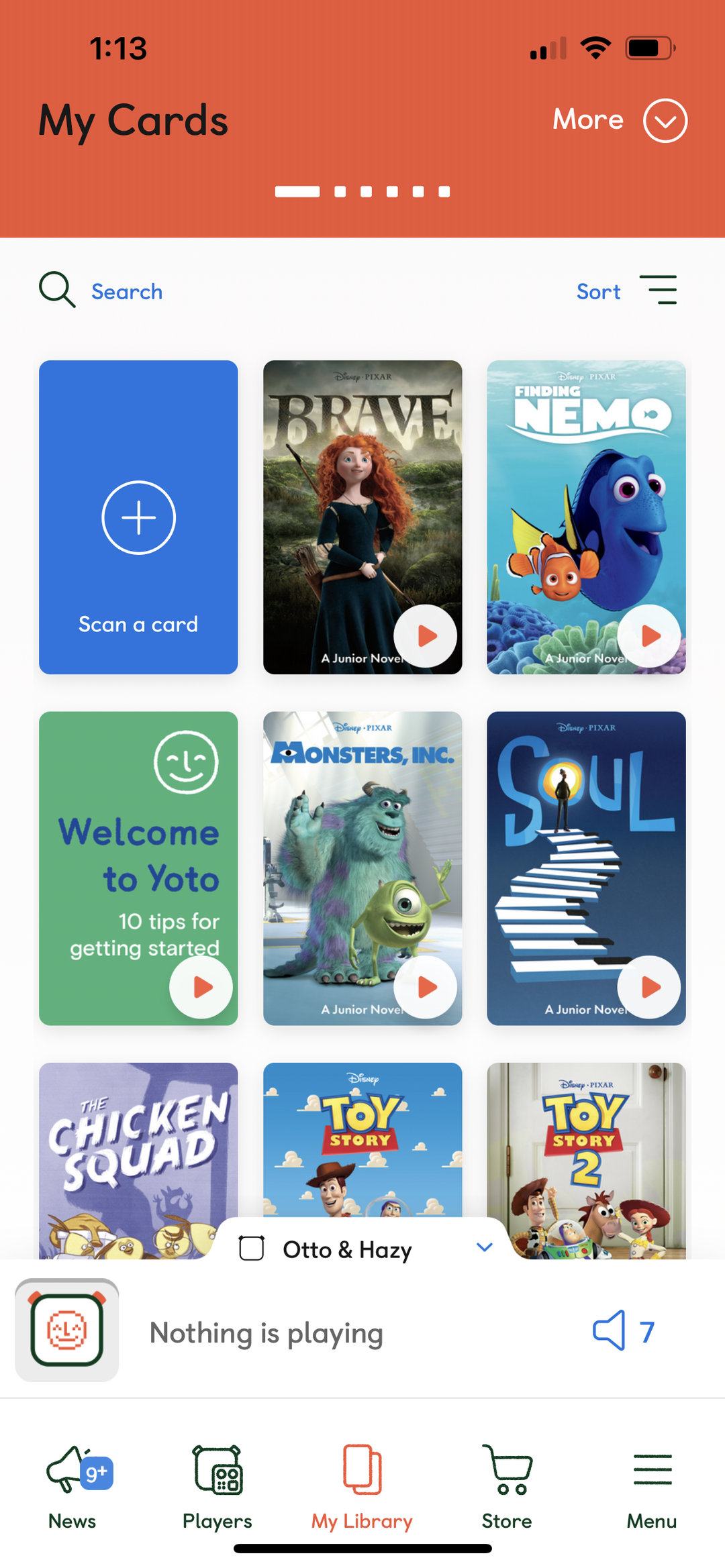 Would you buy it again given what you know now?
I wish I had bought it sooner. Our son was sick last week with a stomach bug and didn't really want to get out of bed. It allowed him to listen to a story and zone out, while I was able to do other things. It was freeing. I think it buys me several hours on the weekends/in the morning when he's up at 6 and I can snooze for another hour as he tries out different stories.
Did it meet or exceed your expectations? If not, why so?
The player has really exceeded my expectations. I highly recommend it to all parents who try to limit their children's screen time. My son loves it. I'd love it if it came with a strap or a handle, so it was easier for my son to carry around.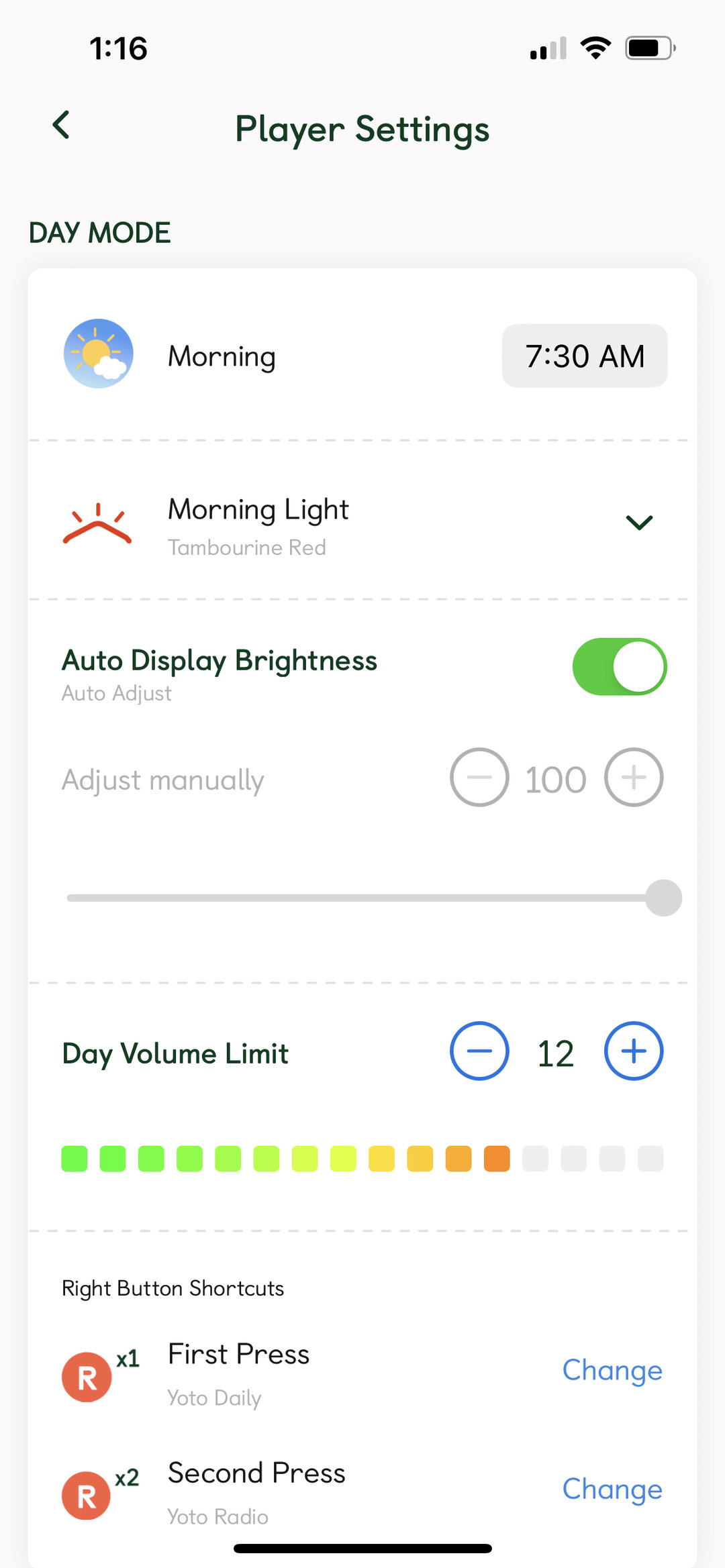 Share your feedback. What would you change or what could use improvement?
More stories and different languages. I assume it's a licensing thing, but ~99% of the stories are only available in English. It would be great to have my son's favorites in Spanish.
I optimize for long stories, but it can get expensive quickly if you are buying short stories for $10 a card.
Travel friendly
The small Yoto is basically a walkman. Perfect for car rides and planes, so the whole family doesn't have to listen to the same story.
Good for gifts
The Yoto player is a fun gift, but you can give the device and then the family can choose the cards/stories they want to listen to. It's a gift that keeps on giving.
Works really well
Yoto is a simple device that allows kids to be in control of their entertainment. A great alternative to the phone, iPad when we are looking for quiet time but our son doesn't want to play alone or read books.