Each week, we check in with a different member of Thingtesting's community to ask what brands they've spotted, what they're testing, and take a peek into their recent reviews.
This week's feature is Sonny Gindi, he's the founder of Stour, a company that partners with media brands to create offline retail experiences. He previously launched On Canal and curated the Instagram account @vibes. Read on to discover the brands he's recently spotted and everything else in his current rotation.
Know a tastemaker who loves to try new things? Submit their name here.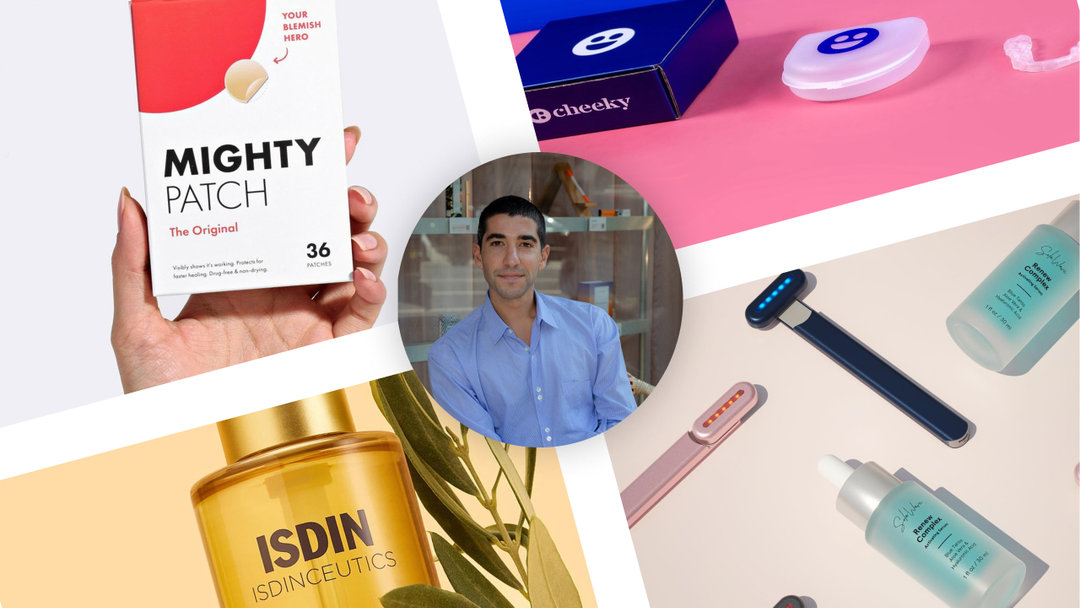 Hi Sonny, please introduce yourself.
Hello, my name is Sonny Gindi and I'm the founder of Stour. At Stour we partner with the biggest media companies in the world to bring their influence and expertise into physical retail. Our first experience is the Allure Store located in New York City on the corner of Broome and Lafayette.
How have you seen the retail landscape shift and adapt to attract consumers throughout your career?
The retail landscape has been the same experience for decades: clothing on a rack and a mannequin that does absolutely nothing to help you. When people began to shop online they were given context, content, a story, and the product they found was being recommended by someone they trust. This trust left retail once Instagram was created and the designers became bigger than the clothes they designed which made the stores that carry them even less relevant. Before the "influencer," the store was the ultimate curator and where you first saw that piece of clothing you only saw on the runway. A great example of that "retail influencer" was Barneys, RIP. Barneys dying showed me that a shift in retail was happening and retailers needed to wake up.
Retailers tried a bunch of things, remember when the word experiential was all the craze and brands put ball pits in the middle of their store, all to get you to take a selfie and post it. Soon this lost its flavor and again retailers had to think about their value proposition. As retailers were starting to find their footing, Covid hit and suddenly it was really over for the industry, unless you were Target or Walmart, of course. The world of retail went quiet and everyone went out of business.
How did that shift impact your work with Stour?
We built the Allure Store with all of this in the back of our minds when things were picking back up. Retail will never die, but it needs a different purpose for existence, it needs to be a place where customers can come not only to shop but to test the products first hand through an experience that is native to them and not to mention, fun! At the Allure store, each brand is able to produce up to three events per quarter which has resulted in over 400 events in 10 months. For brands it's a place where they can get their name out there in a time, especially in the beauty industry, where a new brand is created everyday. This store and retail experience needs to exist to help brands cut through the noise.
What are some brands you recently spotted?
Solawave. It's a magic piece of technology that makes you feel like you're just living a life of luxury everytime you use it, or like you just found out about the best kept secret and you need to tell all your friends about it. It's a blue light wand that you use on your skin after you put your serum on and it vibrates as it touches your skin, taking down redness, fine lines while brightening your skin.
Cheeky. I am an anxious person and have a hard time signing off and because of that I grind my teeth at night as I dream about all the things I'm worried about. Yes, I should see a therapist. But until then I've been using Cheeky's night guard, I subscribed and get a new one every couple of months. It's lightweight, inexpensive and it works. I truly don't know how I would sleep without it.
Isdin. Once I tried their SPF, the Eryfotona Actinica, I started to use it every day, and this is the first time in my life that I've done that. Using an SPF everyday, that is. But it's smooth, goes on the skin super easily and doesn't clog my pores at all. Its also repairs skin from previous sun damage which is super cool.
What's a brand you recently tested?
In your opinion, what defines good curation?
I think it depends on the context, but really I think curation is about taste. Good taste isn't easy to come by, and I guess it's subjective. But the players who are winning in both fashion and beauty are those who have taste that others emulate and try to copy, and because of that they decide to buy their products. The key I think is to create something that feels like something you're used to but at the same time feels like something totally new.
Over the years, you've launched projects both online (i.e. @vibes) and offline (i.e. On Canal, The Concrete Series, Concrete Series). Is there a common thread that ties together the ideas you ultimately choose to pursue?
Throwbacks! Vibes and the Concrete series, those were fun times. The Concrete Series for context was a concert series we held on the top of the Bowling Green Subway station at both morning and afternoon peak hours. We had a classical orchestra playing each morning and evening as people started and ended their day. The goal of this was to allow people to pause for a second or two and be happy for where they were. It was special. Anyway, to answer your question, I think everything a person does in their life leads them to where they are, and @Vibes, to vibes Studios to On Canal definitely lead me to Stour, and the common denominator was retail and rethinking its value.
What else is in your current rotation?
The best part of my week is getting dinner with friends and forgetting about the business and stress that owning your business brings you.
Spotted in Sonny's skincare cabinet...
the Yonka Paris Nude Perfect Moisturizer, a new favorite of mine.