How plant-based instant noodles brand Future Noodles is revamping a classic comfort food
Future Noodles, a nutritionally complete, plant-based instant noodles brand, launched in April of this year. We checked in with founder Chef Carl Clarke to get his take on the functional foods space.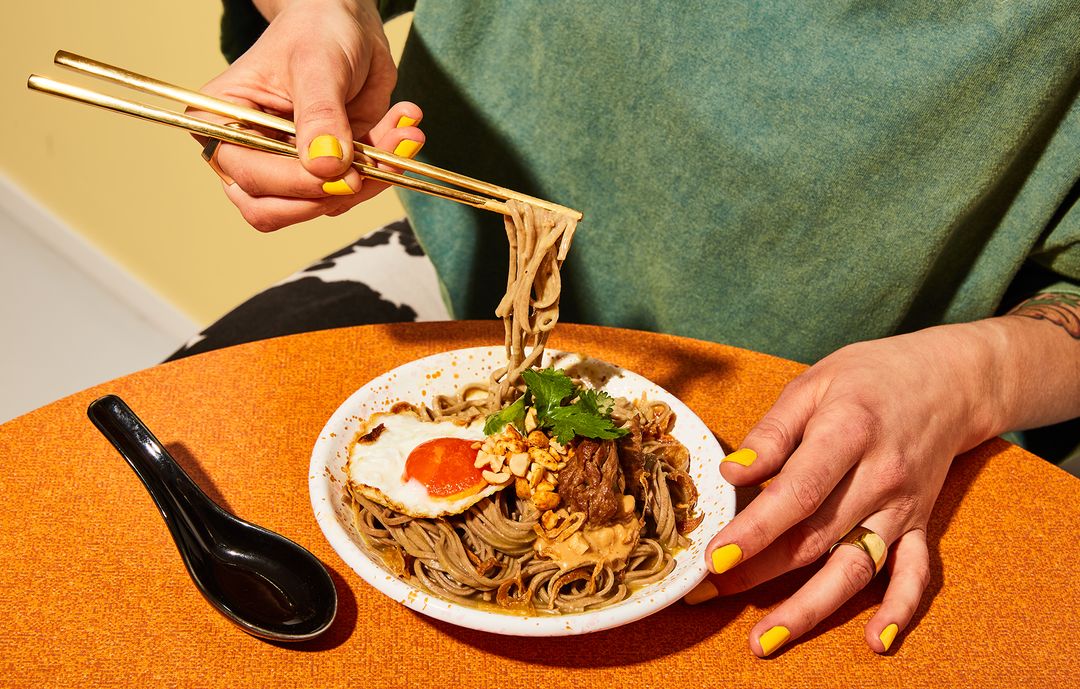 Instant noodles are an immediately recognizable pantry staple – whether it's a college student's comfort meal, a quick dinner fix after a late work shift, or a solution for a midnight food craving. But while satisfying, look at the label and you might shudder at the salt content and other nutritional facts.
At Thingtesting, we've seen a couple of new healthy noodle concepts pop up recently, including a number of plant-based healthy noodle brands like Noodelist, Chop Chop, IMMI, and Future Noodles. We also have our eye on pre-launch Noodie.
Launched in April 2021, London-based Future Noodles is the brainchild of Chef Carl Clarke who's spent 35 years cooking in professional kitchens and his own cult restaurants, Chick'n'Sours and Chik'n.
Why are a new crop of brands like Future Noodles keen on updating this classic comfort food? Thingtesting caught up with Chef Clarke to learn about his experience developing Future Noodles and get his insights on the rise of other types of functional foods.
Thingtesting: What opportunity did you see in the instant noodles space when you created Future Noodles?
Carl Clarke: Noodles are a very personal thing for me. You know the feeling of walking into the Asian supermarket, and the aisle is just mind-blowing? I see millions of flavors and colors and all these incredible designs.
And if you go back to my previous life being a chef, I was working very long hours and not really finding the time to eat, let alone nutritionally well. Shin cup Ramyun was huge – it's nourishing and delicious, but not actually that good for you. I was working with Otherway, the U.K. branding agency, on another one of my projects, and it was just on a whim that I thought, 'Let's do a cool instant noodle.' We thought about how we could do the instant noodle 'better for you' and make it nutritionally complete.
We looked at another well-known brand that was nutritionally complete, but it wasn't 'food' [per se] – it didn't do anything for your dopamine. The whole thing about an instant noodle is that it's your emotional go-to whether you're happy or sad, a classless luxury. Instant noodles have personality, but existing products were very 'tech' looking and we couldn't see how they were connecting with people.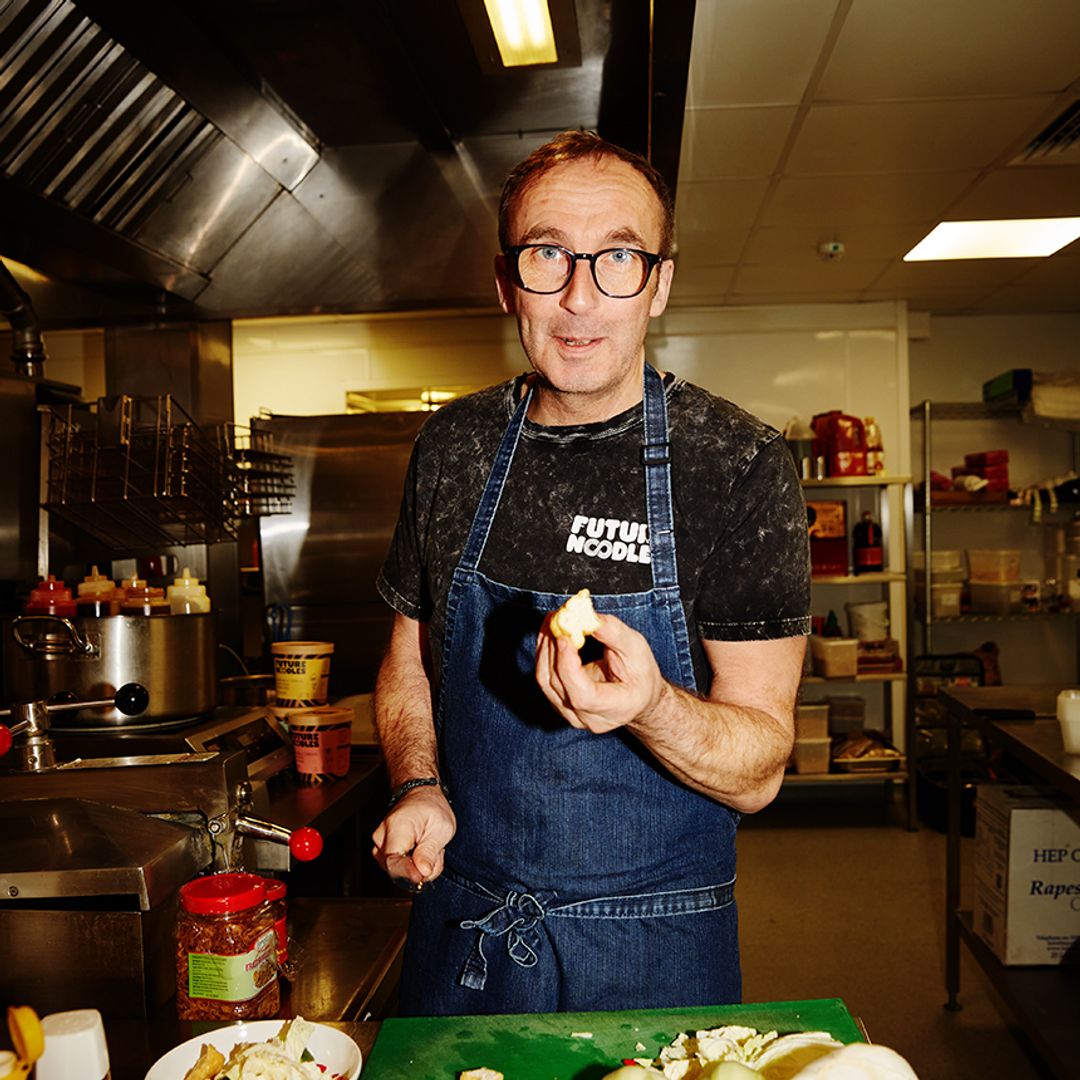 TT: Unlike other noodle brands we may know that use styrofoam, Future Noodles is plant-based and has 'better for the planet' packaging. Why was that important to you?
CC: I've been passionate about this stuff for a long time through my work in restaurants. Even though we were selling chicken, we still had a plant-based option on the menu to give you the same eating experience as the chicken but a better-for-you protein. That was to give people the option of eating meat one day less to help the planet. I'm very aware about where we need to be globally food-wise - towards a plant-based diet for 2050 to sustain the amount of people on this planet.
This was laid out in the beginning as the pillar of what we wanted to do. Vegan plant-based was profoundly important, and not just as a marketing box ticker. We wanted the purpose to come to the front of the Future Noodles brand.
TT: A nutritionally complete product
is one that
"provides 100% of the recommend values of carbohydrates, protein, fat, vitamins, and minerals and can be used on its own as a sole source of nutrition." How did the research and development process work for Future Noodles?
CC: Nutritionally complete is a tricky thing, because you're stripping away all the things that we love: fat, salt, sugar, MSG. Our initial incarnation was very different from what it is now, and it was very much a process of learning on one's feet and going back to the drawing board. When we went into the first lockdown [in 2020], we'd already been stop-starting and having a go for a year.
The tasting and development process starts with the flavor profile. The flavors spawn from my passion for the food I'm cooking in my restaurants and what I know connects culturally, like the spicy kimchi flavor. We work backwards and re-engineer – what the basic form of ingredients in kimchi are and how we can replicate them in dry ingredients with vegetable inclusions so it's nutritionally complete.
There are tight parameters to 'nutritionally complete,' governed by trading standards. It's a nutritional balance, so our process is learning how ingredients will affect standards like sodium levels. I'm grateful for clever people around me that understand [this balance] and navigate around it to bring to life my creative ideas. Now, we've got a really good formula that we can plug ingredients into and see if they work nutritionally, to bring new flavors alive quickly.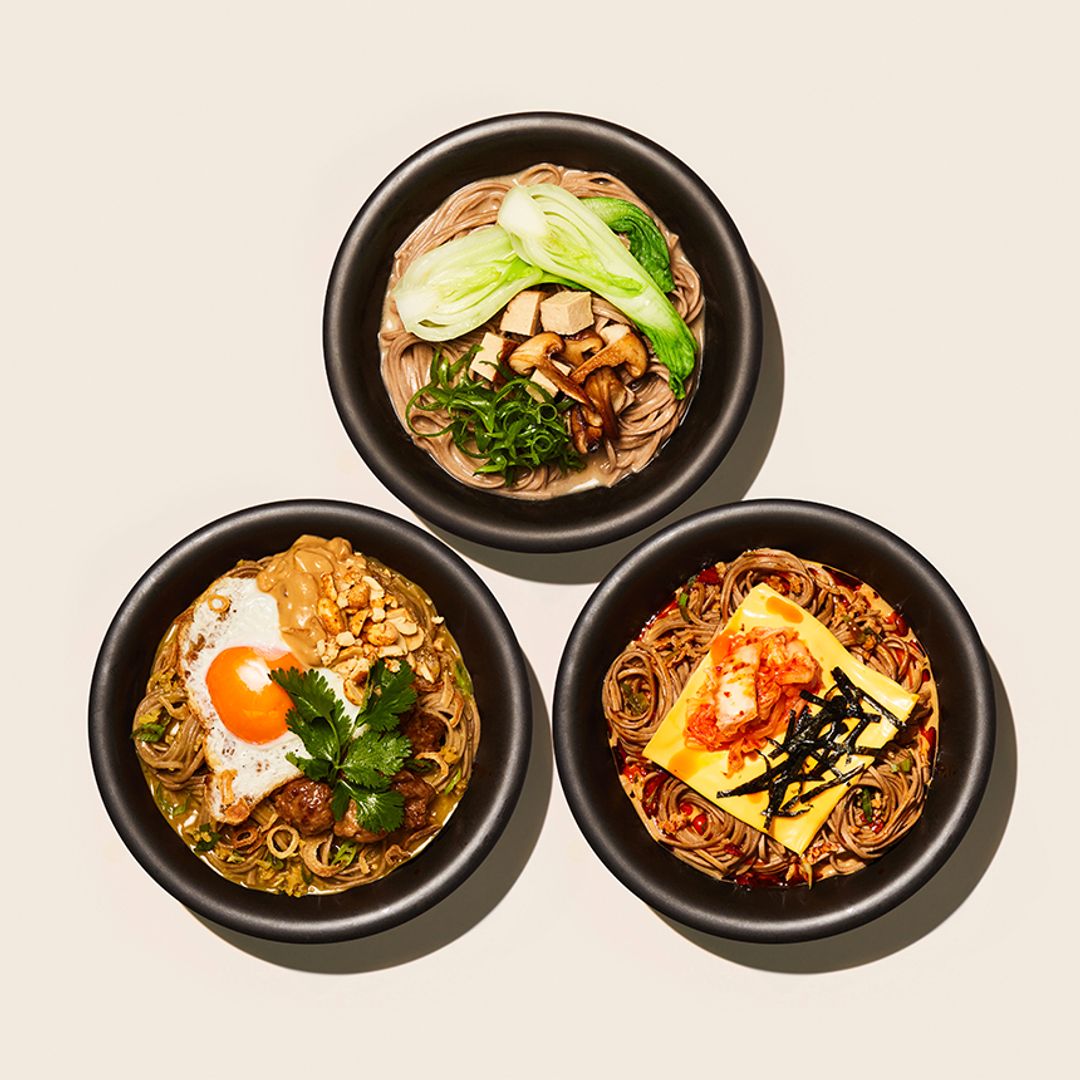 TT: What insights do you have on where your brand and the category might be headed in the next few years?
CC: Right now, we're an instant noodle brand and we will focus on the noodles product until we get it to a place where we want it to be. We've got lots of ideas that we want to bring to life that will come under the Future Foods banner, though. There's the opportunity to look at different ancient grains to give consumers another option in terms of carbohydrates and nutrition. The functional snacking space is quite interesting, the better-for-you Netflix snacks. Nootropics is also rearing its head.
We're excited about other territories for our next flavor release. We're hopefully going to get to America by the end of the year – just below 40% of our Kickstarter pledges were from the U.S. and we haven't launched there yet. We're excited to get products into new people's hands and learn from people in different countries, which will be interesting because everyone has a different view.
Our mission is to build a place of discovery, information, and community for curious consumers. Thingtesting is not sponsored or paid by the brands we feature. Read more about Thingtesting.
Create a free account to access exclusive features on Thingtesting and receive our weekly newsletter.
Feedback? Yes, please.