This holiday season, kids are getting sustainable toys
Trends in toy interest tend to mirror parents' sensibilities, meaning sustainability is becoming a more common concern when shopping for play things.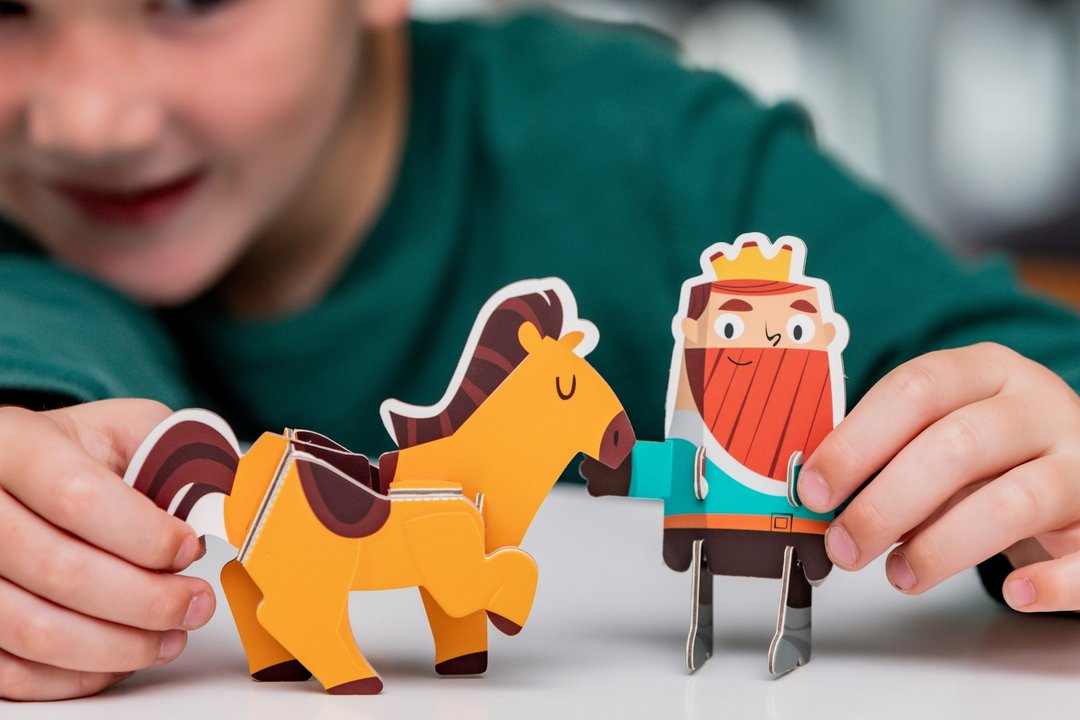 Like so many of us, Barbie has decided to do something about her carbon footprint.
A new version of the doll, launched last year, is made from 90% recycled ocean plastic and signifies a push by toy giant and Barbie-maker Mattel to make their products more sustainable as parents become more alive to the problems with plastic.
Mattel is not alone in its push towards sustainability — toy makers large and small have been making similar moves in recent years. Peeka & Co, launched in September, is a brand that pitches its toys as sustainable play essentials, made from natural materials like wood and free from plastic. Hong Kong-based Huzi Design also sells wooden toys, with cars and space themed-objects that are durable enough to withstand many play sessions, but which also look good enough that a parent might not feel the need to stuff them away in a cupboard.
Why are parents on the hunt for sustainable toys?
Considering the volume of toys that can rack up during a child's lifetime, it's no wonder that parents looking to make conscious choices with their consumerism might look to make changes here. According to research from the Toy Industry Association, the average child in America will receive $6,600-plus worth of toys between the ages of 2 and 12. This equates to about 71 toys, and $581 per year spent on new items.
In terms of the amount of plastic that ends up being consumed as part of this, the journal Environment International estimates that the average Western household buys more than 40 pounds-worth of plastic toys per year.
"I have four young kids myself, and I saw the way our house was getting cluttered with tons of plastic toys, and I'd read about how bad plastics were for both our environments and our bodies," says Webb Knudsen, the founder of kids' toy brand Playper. The company launched its first toy in November — a build-at-home castle playset made from thick, recyclable paperboard.
At $39.99 per kit, Playper needs to convince parents that it's worth spending that money on something that's designed to be an impermanent presence in their child's life. Knudsen says that Playper's toys are designed with a four to six months lifespan in mind, by which time the child will likely have moved on to other toys and interests.
A 2021 survey by kids' toy blog Premium Joy reflects this assumption: a survey of 1,000 parents showed that the majority of children play with a maximum of 10 toys at a time from their collections. A survey by OnePoll conducted in 2019 found that the lifespan of a child's most-loved toy is 11.3 months.
Whether parents are ready to face up to the reality that the toys they buy their child — who may have used convincing tactics such as promising to get a lot of use out of it — will likely end up on Facebook Marketplace in less than a year's time is another question. "It used to be that parents wanted to have toys that lasted forever, but that idea is not something that actually gets played out too often," says Knudsen. "For the most part, toys end up in landfill and end up being a huge headache for parents. I have a lot of friends who also have young kids [who] are constantly doing purges."