Omsom's cofounder Kim Pham on taking a stand as a brand
Cooking kit company Omsom, which means rowdy and rambunctious in Vietnamese, has built a loyal following by clearly stating its values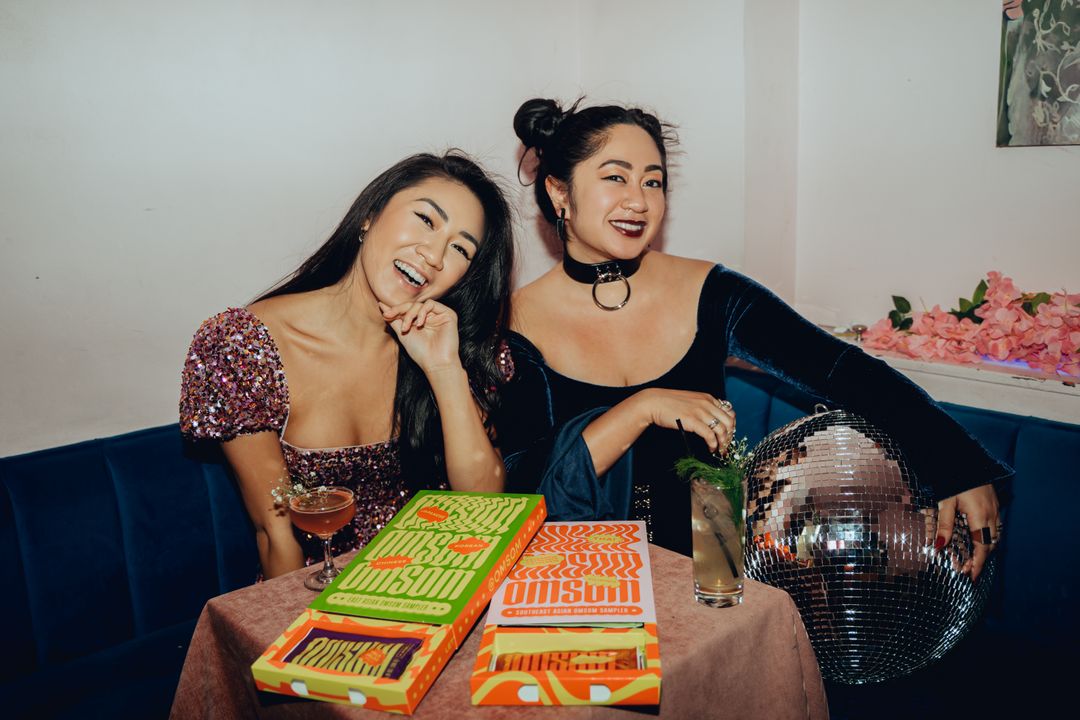 Kim Pham is not a videographer. Still, stuck in her New York apartment during lockdown, she found herself playing the role of creative director, acting talent and production manager all at once. Meanwhile, her sister Vanessa was trying out a convoluted – but stay-at-home friendly – way to check production runs without stepping foot inside the R&D lab. It involved a lot of FaceTiming and a lot of couriers.
The pandemic has not been easy for any business. But as others have scrambled to respond to the complex events of 2020 – a devastating global health emergency, the murder of George Floyd and the widespread awakening to systemic racism that followed, and a US election which was described at times as a fight for democracy – brand new companies like Omsom have found themselves able to lead by example by making it clear what their values are from the get-go.
Quarantine cooking – the Omsom way
Several investors advised the founders to postpone Omsom's launch to 2021, but after a year in development and seeing that their mission to represent Asian Americans in the grocery aisles and beyond had taken on a new significance (in the US, 30% of people say they have witnessed Covid-19-related racism against Asian people), the founders decided to double down. On 13 May, Kim and Vanessa introduced Omsom, a cooking brand that sells pre-made "starters" (sauce and spice blends) to make Asian dishes at home, to the world.
"It's important to note that our core audience [is] Asian Americans – folk like myself and my sister," Kim says. "There's something bigger here than Asian food that you can cook easily. [What we are doing is] tied into something larger around Asian American identity, and Asian American solidarity. We're good at connecting with this audience in a way that celebrates and honours them. That doesn't take money, it takes commitment."
This commitment is clearly evident when looking at how Omsom has created its products. Each starter has been produced in close collaboration with first- and second-generation immigrant chefs, who receive royalty payments on any products sold and without whom Kim says the brand couldn't exist. The Filipino sisig starter was made with Nicole Ponseca of Jeepney, the Thai larb is courtesy of brothers Ohm and Chat Suansilphong of Fish Cheeks, and Madame Vo's Jimmy Ly is to thank for the Vietnamese lemongrass barbecue kit. "Rising tides raise all boats," Kim points out. "If we wanted to build a food company and represent all these different cuisines, we cannot do that alone as Vietnamese Americans."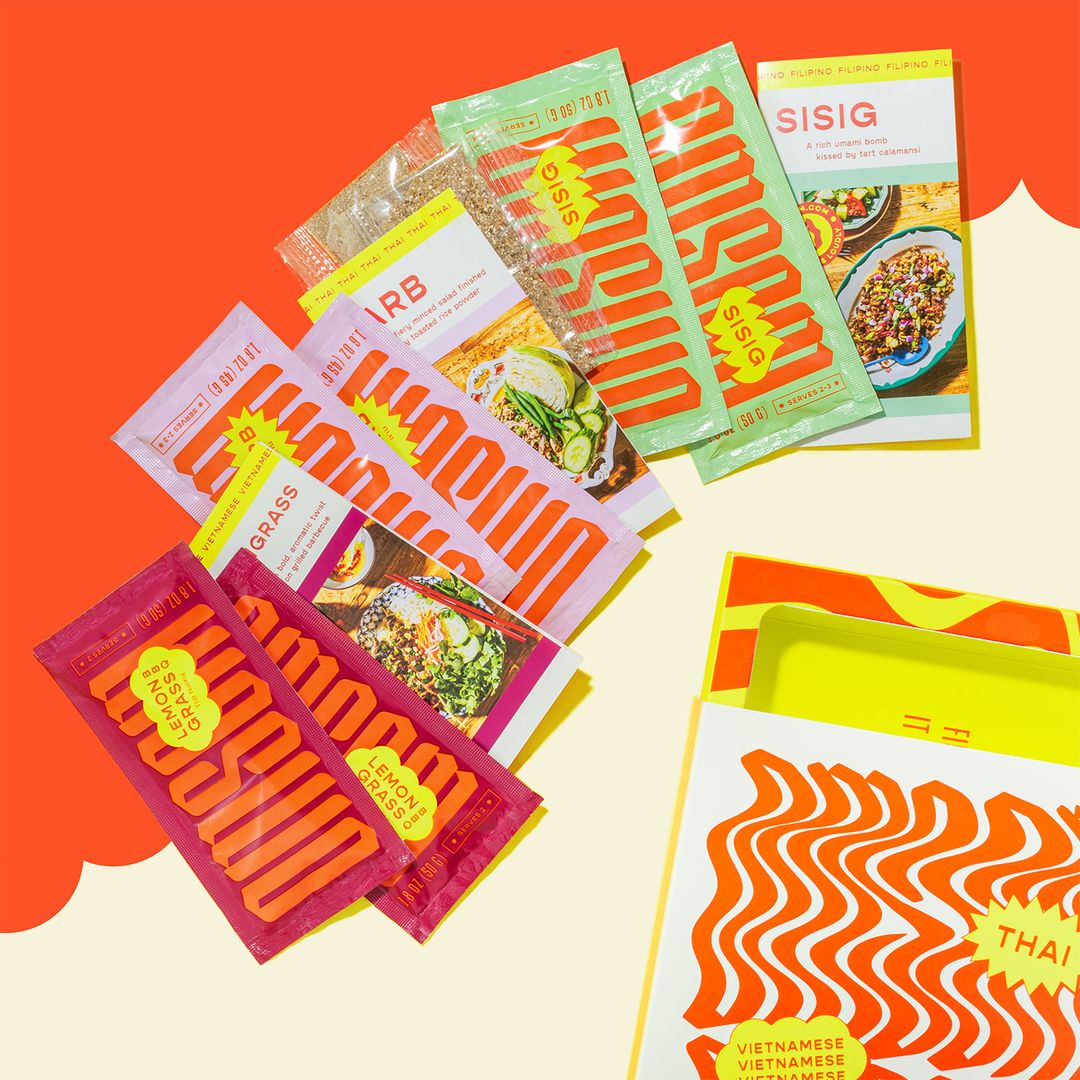 Creating impact beyond the kitchen
For Asian Americans looking to connect to their culture through food today, Kim says there are few options when it comes to home cooking beyond specialty stores and – worse – the supermarket "ethnic" aisle. Sambals are yet to transcend the grocery aisles in the same way pasta sauce has.
Facilitating this transition will require engaging on issues that are "so much bigger than Omsom as a brand," Kim says.
When Omsom landed a feature in Condé Nast food title Bon Appétit over the summer, it thanked them for the coverage while also calling out the title's shortcomings when it comes to representing international cuisines. For Black Friday, instead of discounting its products it collaborated with local charity Hearts of Dinner to get meals out to elderly Asian New Yorkers, using a buy-one-give-one model. Across five days, Kim says Omsom was able to donate almost 1,200 meals.
Most recently, Omsom has announced that it is partnering with Pepper Thai (Chrissy Teigan's mother) and Japanese food giant Ajinomoto to launch a campaign that addresses xenophobic misconceptions around MSG. "I feel like it's kind of our responsibility to chip away at that," Kim says. "We're talking about decades of prejudice."
By baking its founders' values into the brand's overall mission and communicating them clearly, Omsom has been able to quickly generate a strong following. Since launching seven months ago, it has completely sold out of products on three occasions, with thousands of customers signing up to waitlists in between. "Building a company without some sort of activist angle was never going to be on the cards for us," says Kim. "All those things you're seeing, [like] the Black Friday special, that comes directly from Vanessa and I as individuals. If we're going to build the company of our dreams, that means supporting causes and uplifting communities."
Thingtesting is a database of internet-born brands. We're building the un-sponsored corner of the internet where consumers can come together to talk honestly about new things. Read more about Thingtesting here.
Create a free account so you can make your own lists, whether that's because you love them or because you want to try them.
Feedback? Yes, please.