Kengos: A sustainable sneaker made (mostly) from plants
Kengos founder David Costello says building a sustainable brand is about making continuous improvements.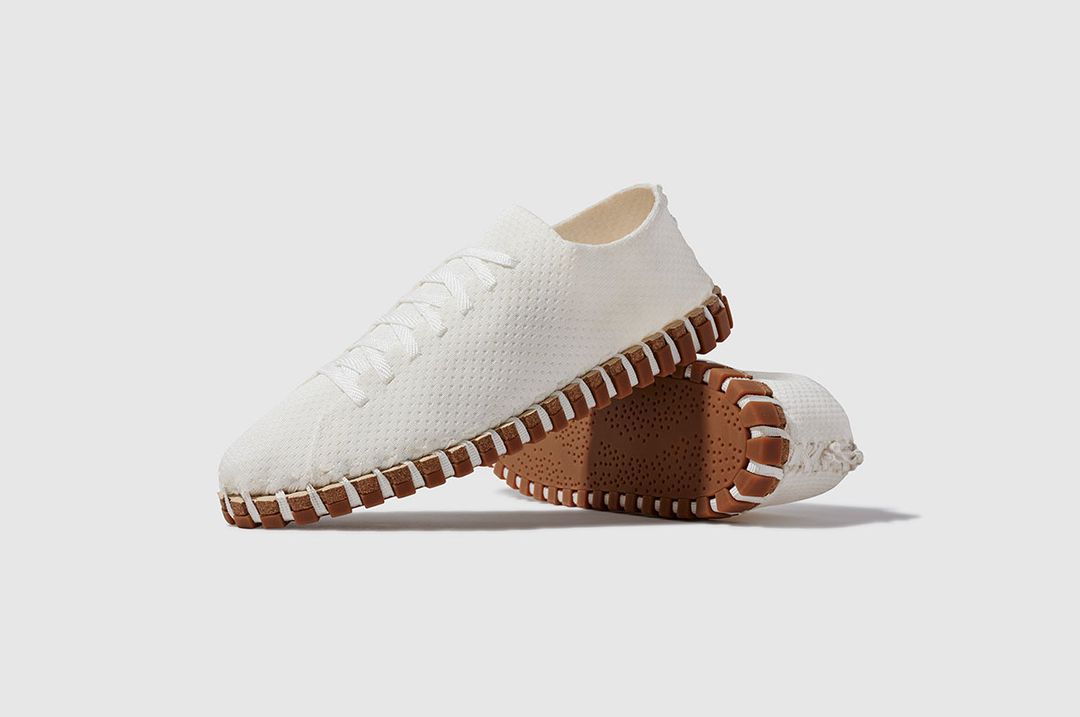 When Kengos launched earlier this year, it became one of a number of brands pushing sustainability through the medium of sneakers. The company's approach is one that's very much about making improvements along the way – after launching under the name Scoots in 2019, founder David Costello decided to completely overhaul the business, changing its name and redesigning its flagship sustainable sneaker. This time, he's focused on designing with a "reductionist" mindset, using as few components and as little synthetic material as possible in order to reduce the impact making the shoes has on the planet.
Here, David explains how he got the brand started – and why building a sustainable business is a marathon, not a sprint.
How did you get into the sustainable sneaker space?
I started working on this in the fall of 2018, while I was getting my MBA. I was on this course [at Kellogg] called New Venture Discovery where everybody gets up on the first day of class and pitches an idea. It's actually the same class Allbirds started in. I was researching and preparing for that when the lightbulb went off – I saw a lot of interesting investment from VCs going into alternate materials, working to replace leather, and I thought that was somewhere I could [combine my own] interest in footwear, do something that was better for the environment, and build a compelling consumer brand. I dedicated my entire second year on campus to building the business, culminating with a Kickstarter campaign in June 2019, under the same of Scoots.
You later relaunched the business as Kengos. What did you want to improve with the 2.0 version of the business?
[We] rebranded completely and also started over with the product, landing on the lace-up that we have today.
I'm the first to say the product we marketed under Scoots had room for improvement. The product itself fell short in a couple of areas – it still used adhesives, and it was made using traditional manufacturing methodology. It had a high level of plant-based content, but still had room for improvement. On the branding side of things, I really liked the name Scoots – it was a nickname my dad used to call me when I was a kid – but it was taken by another company in a tangential industry, so we decided to change it.
We really wanted to be thoughtful about what the brand is, what it stands for, what we're trying to achieve and how we're trying to accomplish that.
What does Kengos stand for?
Our purpose to inspire progress in the fight against climate change by making footwear a force for good. We want to create incredibly designed products that are compelling and stand out, and we also [want to be] consistently innovating on the sustainability side of the business, both with new materials and creating new manufacturing processes that are more sustainable, yet also scalable.
The problem we're working to solve is that consumers have this desire to shop more sustainably, but they want to do so without being asked to compromise on core product attributes. In footwear, that's comfort, style and price. At the end of the day, sustainability is a secondary or even tertiary value proposition for the general consumer, so we need to be able to deliver on what they expect of the product if we really want to be able to push sustainability into the mainstream conversation.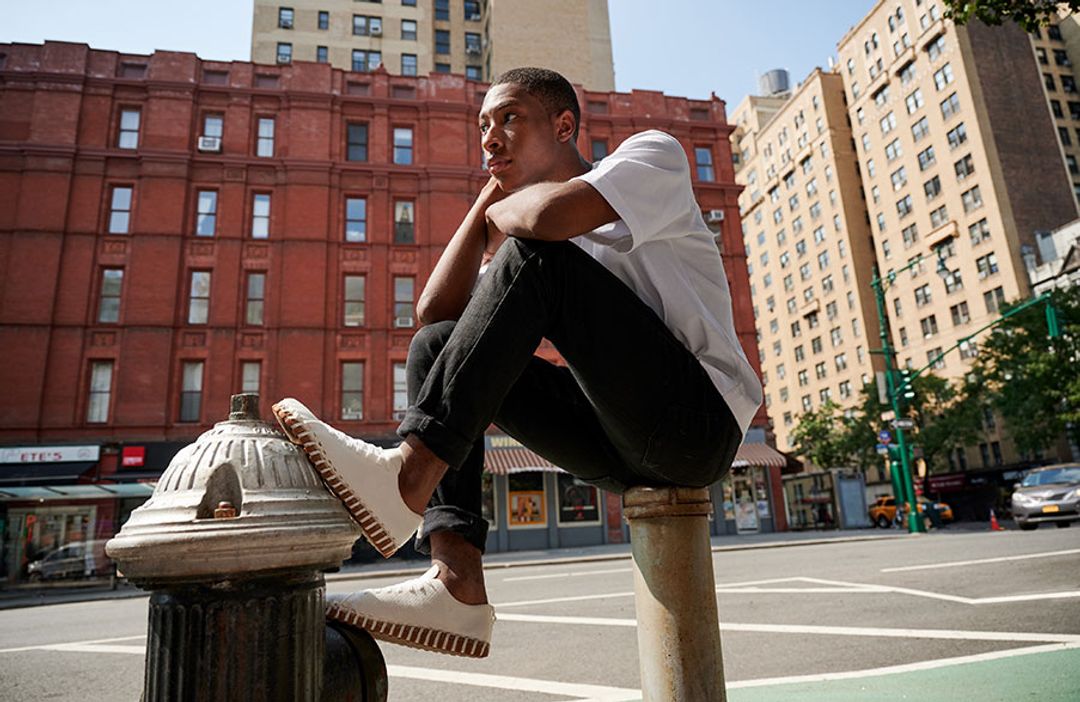 How are you planning to improve your product, from a sustainability point of view?
[The shoes] have a very high level of organic content – [made from] 98% plant-based materials and 100% free of animal products. We filed a patent on a proprietary rubber formulation that we've created that biodegrades 35 times faster than traditional rubber in a landfill setting. We've also patented a new way of making shoes that's completely free of adhesives, and our product only has five components, which is substantially better [than the wider industry].
That being said, I agree that this is just the beginning. We have active R&D streams on all of the remaining synthetic ingredients in our product, and we're aiming to be 100% plant-based by the end of next year. These last couple of percentages are very challenging – not in a lab setting, but at scale.
We are also conducting our first life cycle assessment (LCA), which will give us a better understanding of where we score on a number of factors related to environmental sustainability, and what we should look to improve on going forward. We're also going to be publishing the results – it's not going to be an internal document.
What's the thing with sustainable sneakers? Read our deep dive here, featuring 17 sustainable sneaker brands.