These sheet mask brands are offering a sustainable alternative to single-use beauty products
Sheet masks, designed to be used once and then thrown away, have long been criticized over their environmental impact.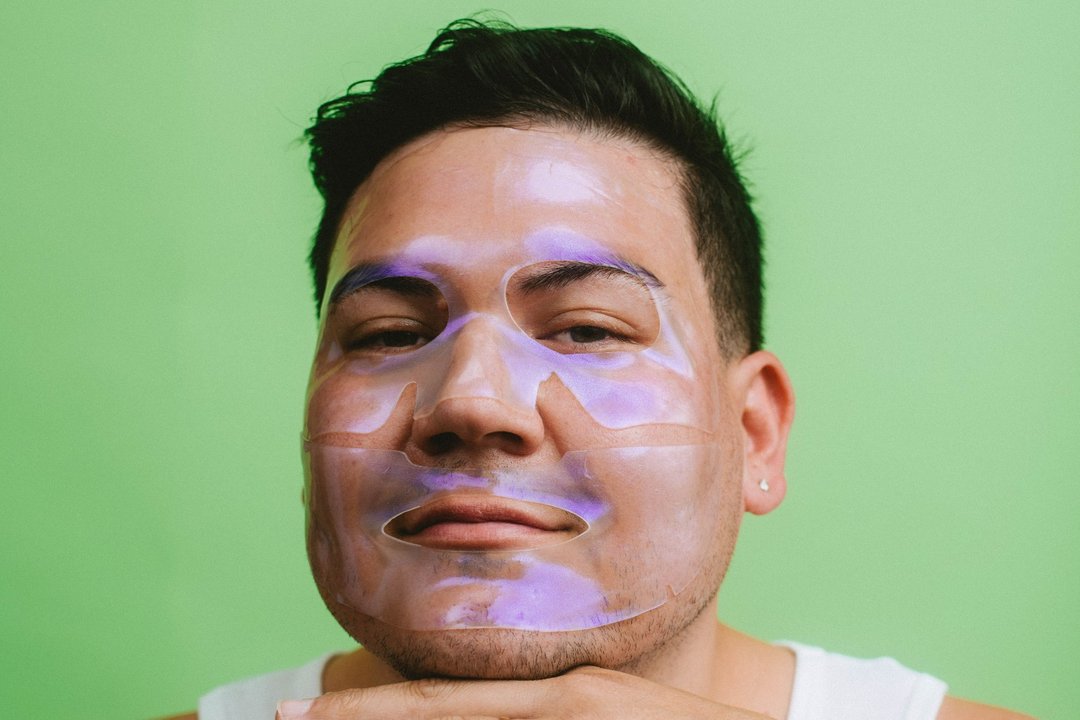 Sheet masks are big business. According to Market Data Forecast, almost $200 million-worth of them were sold in 2021, and sales are expected to continue growing at a rate of around 8.76% each year.
But despite their popularity, many shoppers and retailers are starting to question whether or not, in a world that's working towards net zero, these single-use products should continue to be sold.
Plastic shopping bags and straws have already been phased out — and more recently, retailers have been phasing out sales of one-use sheet masks, too. In July 2021, Credo Beauty announced that it was eliminating sheet masks from its marketplace as part of a push to reduce waste (in 2020, the retailer distributed 3,000 pounds of single-use products such as wipes and masks, according to Vogue Business). A few months later, in the UK, health retailer Holland & Barrett followed suit with its own ban on single-use sheet masks.
It's estimated that every day, 1 million single-use face masks are thrown away across the world.
Mask makeover
The issue has become an imperative one for the beauty industry to tackle — and in response, a number of brands have been touting better-for-the-planet versions of these products.
Brands are experimenting with biodegradable materials like baobab leaves and bio-cellulose, meaning, in theory, they will eventually break down after being thrown away.
There are also masks that can be used again and again. In 2019, Canadian brand Bare Me launched a water-free face mask that looks like a regular cotton sheet mask, only missing the slippery serum coating. Once on the face, users are instructed to massage the mask onto the skin in order to get it working. It can be reused three times. U.S. brand Experiment launched in 2022 with a flagship product: a silicone sheet mask that can be reused and which comes in a wacky bright green color.
Redesigning the sheet mask also means resetting expectations around the experience of using these masks. Dharni Patel, the founder of biodegradable face mask brand Kindia says the brand's hydrogel face masks, which are biodegradable, use less serum because the gel-like texture of the mask tends to stick to the face better. "Other brands drench their masks in essence and say to use the leftover on your neck, your ears, or wherever," Patel explains. "But in doing that it makes the mask so heavy it slips off."
Patel says that while some hydrogel masks contain plastic to help them hold their shape, Kindia's do not rely on this, and its masks and serums also do not contain any microplastics or non-biodegradable polymers. This means the masks can safely be dissolved in hot water after use.
Can face masks ever really be sustainable?
Today it is harder than ever for shoppers to figure out which products really qualify as sustainable.
Part of the problem lies in the fact that many eco-friendly buzzwords aren't regulated, making it difficult for shoppers to interpret these messages accurately. A sheet mask that's made from organic cotton, for example, can truthfully describe itself as biodegradable — but a customer would be wrong to assume that means it can simply be chucked in the bin or the compost heap. Last year, Elle magazine tested a range of sheet masks marketed as compostable — only three actually did decompose.
People will still want to buy sheet masks, says Patel, adding that they are often a go-to when someone is preparing for an event or having a night in with friends. But when choosing which face mask brand to shop with, customers should take into account the packaging and materials that have gone into making it.