Each week, we check in with a different member of Thingtesting's community to ask what brands they've spotted, what they're testing, and take a peek into their recent reviews.
Know a tastemaker who loves to try new things? Submit their name here.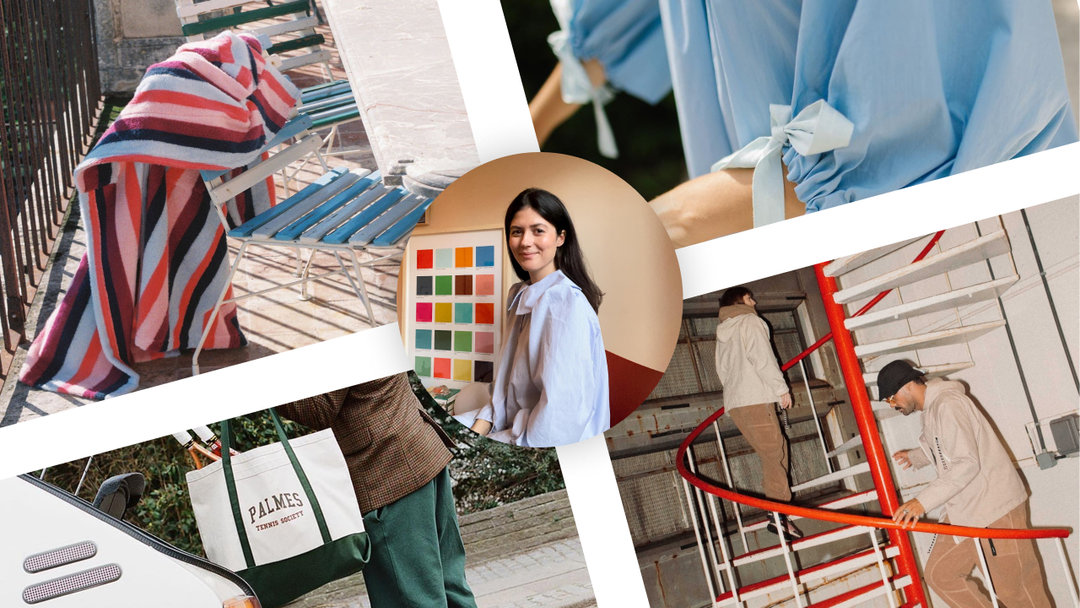 Hi Edith, please introduce yourself.
I'm Edith Young, and I work as a multidisciplinary artist, designer, and writer in New York. Princeton Architectural Press recently published my first book, Color Scheme: An Irreverent History of Art and Pop Culture in Color Palettes, which elaborates on a series of work I've been making since 2016. (I sell prints of that work here!) My favorite genre is the visual essay, and I have a newsletter called Powers of Observation where I send one of these monthly.
What attracts you to color and led you to write your book, Color Scheme? What do you say to people who are intimidated by color?
For me, color happens to be one of the things that piques my sense of intrigue with the world around me. Visually, the book evolved out of a series of prints I'd been making for years, which riff on tropes in art history I find amusing and also the standard format of a paint company's color chart.
The corresponding essays are really informed by my mental encyclopedia of artists and how I've been thinking about their various methodologies. I could probably benefit from being more intimidated by color so maybe we should strive to meet somewhere in the middle.
What are some brands you've recently spotted?
Palmes. Palmes is a tennis brand easily beloved by players of all skill levels. My favorite elements: clean, Danish silhouettes, lots of dark greens, an illustrative bent.
Earth\Studies. My brother tipped me off to Earth/Studies. Their clothes—made for exploring the outdoors—are composed of reclaimed deadstock fabric leftover from larger production runs, so they essentially repurpose materials that would otherwise be regarded as waste.
Lake. My mom gave me this Pima robe by Lake x Schumacher for my birthday and it ruined me for all other robes, possibly all other fabric blends — it's super light, soft, and always feels like the cool side of the pillow. And the stripe is designed by one of the most brilliant interior designers of our lifetime, Miles Redd. I have my eyes on the pajama sets next.
Desmond & Dempsey. Desmond & Dempsey is known for their luxury pajamas, but here's quite literally the sleeper hit: they make the most comfortable sleep masks. I've put mine to the ultimate test, sleeping in a tent and on a redeye, and that is some magical elastic — there's no dig. No sleep mask has fit my very average-sized-head so well, or felt so billowy over my eyelids, ever before.
What is a brand you recently tested?
As a multidisciplinary artist, designer, and writer, is there anything you haven't touched yet but would like to get into?
Designing patterns for textiles has been looking very seductive to me for years now…
What else is in your current rotation?
Playing David Byrne's "Strange Overtones" every morning when I wake up for some spring in my step, perfecting my house cold brew, looking at Rop van Mierlo's Wild Animals paintings, going to Au Cheval for a draft root beer and a bologna sandwich, leaving no place that serves sourdough pizza and natural wine unturned in the summer, the best rugby I've ever worn by Kule, listening to this song "Dreaming of the Kelly Pool," drawing at night and on the weekends, and until very recently, Emmy Squared's brussel sprout salad, my favorite salad in my neighborhood, which vanished from the menu while I was out of town for a week…
Who are some spotters in your community who you look to for new things?
Tastes I trust implicitly: Ruby Redstone's, Happy Menocal's, my nuclear family's.
Spotted in Edith's foyer
One of my palette prints ("the reds of the red caps in Renaissance portraits"), an exhibition poster I designed last summer, a diptych of Rolling Pins paintings I got in an artist trade with one of my favorite practicing artists, Daniel Eatock, and my Head tennis racquet