Who decides what a "sustainable" brand is?
So many brands launching today describe themselves as sustainable. How can shoppers figure out who is telling the truth?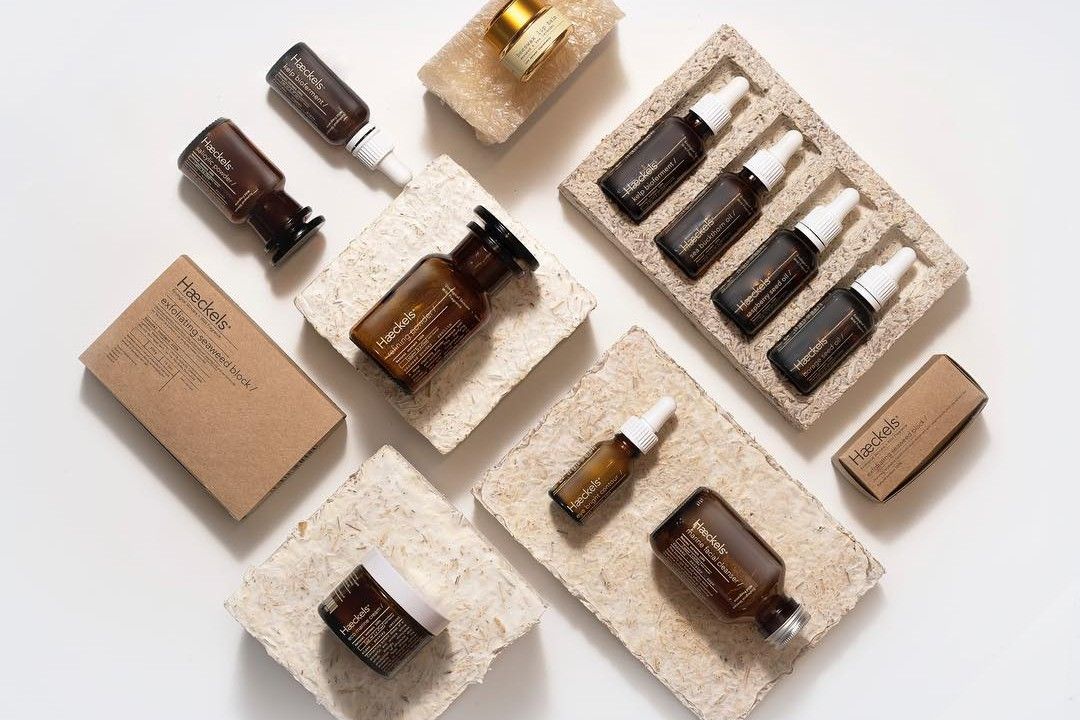 A remarkable number of brands launching today are making bold sustainability claims.
From companies exploring circular business and production models to pet-food brands turning to insects and cultured meats to lessen their environmental impact, it appears to be easier than ever for customers to pick up a product that's good quality and good for the planet. Meanwhile, from puzzles to pots and pans, an ever-increasing number of brands in the Thingtesting directory are reporting being carbon neutral.
With Nielsen saying the US sustainability market will reach $150bn in sales by the end of this year, up from $128.5bn in 2018, sustainable buzzwords are only going to become a more common feature of the modern brand landscape.
Brand's approaches on this issue are also becoming increasingly creative. In April, sneaker and clothing company Allbirds became the first fashion brand to start labelling the carbon footprint of all of its products, following its 2019 commitment to becoming a carbon-neutral business. In June, Organic Basics debuted a low-impact version of its website that takes less energy to load, while a few months later, fashion brand Asket announced that it would start providing customers with "impact receipts" that list the amounts of water, carbon and energy that go into making its garments.
These initiatives are great at generating headlines. But when so many brands are making bold sustainability claims, how easy is it for customers to tell if they're telling the truth – or if it's all just marketing?
"Not very," Ciara Barry, a policy and research coordinator at not-for-profit organisation Fashion Revolution, says. "It's really confusing and really overwhelming, and even for people who are super engaged on this, it can still be confusing as to who's talking the talk and who's walking the walk."
No easy answer
There is no easy answer to the question "is this brand sustainable?", and digging into a company's sustainability claims can be far too time consuming for most shoppers to bother with.
Even for organisations that are in the business of ranking brands on these claims, it can be a laborious process. Putting together Fashion Revolution's annual Transparency Index is a months-long affair, Ciara says, with each of the 250 brands included taking up to two days to research and assess. The index uses publicly-available information to ascertain how transparent a brand is when it comes to supply chains, governance structures and social commitments, rather than making a judgement on how sustainable or ethical it is.
Others are going that step further, taking the information brands make public and ranking them, for the benefit of consumers, on how ethical that makes them. Good On You, an Australian platform, collects 500 data points from brands across more than 100 sustainability issues, giving them ratings that range from 'great' to 'we avoid', depending on how they score. US nonprofit Remake ranks brands on a scale of 0 to 100 on points such as accessibility, labour rights and environmental impact, with brands scoring 50 or above receiving a "seal of approval".
In Remake's 2020 Transparency Report, Organic Basics, Girlfriend Collective and Nudie Jeans were among the top-raking brands (designated "rockstars") when it comes to sustainability and transparency.
Surprisingly, Allbirds and Everlane found themselves among the lowest rankers, alongside Zara, H&M and Forever 21 on the "offenders" list, due to the fact the brands didn't have information about the wellbeing and pay of the factory workers that make their products publicly available at the time of the ranking. Allbirds was also called out for a lack of public-facing plans to make its shoes more durable. When asked if it had addressed these concerns, Allbirds told Thingtesting that it has now published its supplier code of conduct.
"A growing number of shoppers are asking brands to be more sustainable, ethical and transparent, and many brands have started to respond," Gordon Renouf, Good On You's co-founder says. "Some are designed to be sustainable from the ground up; others are doing the minimum they need to jump on the sustainability bandwagon."
Delphine Williot, who is also a policy researcher at Fashion Revolution, says the rankings demonstrate the complexity of assessing a brand on sustainability. The big problem is that there is a huge gap of understanding between consumers and brands (and even among those two groups) of what being "sustainable" really means. Some brands will focus on supply chain, while others will focus on materials or social impact; consumers will equally prioritise different issues. Sustainability also inevitably intersects with other issues such as race, class and politics. "That really doesn't make it easy for customers to tell what is sustainable and what isn't," Delphine says.
According to the 2020 Sustainable Brand Index, which covers brands in select European countries, while 63-79% of consumers say their purchasing decisions are influenced by sustainability claims, just 7-11% actually consider themselves to be "well-informed" on sustainability.
What should consumers look for?
The platforms agree that transparency is the first thing that consumers should look for when trying to figure out if a brand is making legit claims. "It's widely accepted that transparency is an important first step on the path to sustainability. It drives accountability for brands," Gordon says. "It is the basis for improved performance over time."
Brands should be able to substantiate their sustainability claims, and communicate this information in concise, precise and accessible ways – Allbirds' PSA-style video explaining why carbon footprints matter is a good example of this – and consumers should look out for "information overload", which Ciara says could be considered a form of greenwashing. In other words, if a brand is expecting you to read through an 80-page modern slavery statement written in legalese, it may be trying to bury the fact it's not really doing all that much.
Gordon also recommends looking out for brands that spend time boasting about "how good they are on one relatively unimportant dimension of sustainability".
Ask the right questions
When making decisions about which brands to spend money with, consumers should remain realistic about what their expectations are. Rather than a box-ticking activity, sustainability is a process that needs to be continuously improved upon – and that means accepting that brands will make mistakes. Delphine points to the fact that some brands may be called out over greenwashing because they have provided additional information on their supply chains. For example, a company disclosing where its factories are may be put under pressure if something happens at those factories, while other brands that don't provide this information won't see the same reaction.
While Allbirds may not have passed all sustainability tests with flying colours, the brand's sustainability lead Hana Kajimura agrees that "in most cases, sunlight is the best disinfectant – it's better to own the areas where you are not perfect, and communicate what you're doing to get better." When asked what Allbirds is doing to reduce its carbon footprint (experts consider this to be a crucial step that brands that are serious about their environmental impact must take), she said it plans to make further announcements this year that will "highlight our commitment in using low-carbon intensive materials". Kajimura also noted that Allbirds has open-sourced the technology behind its "SweetFoam" material, which uses sugarcane as an alternative to petroleum, so other brands can use it, too.
The presence of official, universally recognised certificates can also help customers to understand which brands are making a meaningful impact. These include the beauty industry's Leaping Bunny, the Carbon Trust's carbon-neutral certificate and the Fairtrade stamp, while it can also be assumed that if a brand has B Corp status, it has gone through a rigorous assessment of its practices and policies and will be encouraged to continue improving on these.
It's also important to ask the right questions. Instead of looking for brands that can be definitively considered "sustainable", it may be better to ask: which brands seem genuinely willing to invest in these issues? Which brands are on the right path – even if it's looking a bit wobbly – and which ones aren't even bothering to put one foot in front of the other?
"My friends often ask me, 'is this an ethical brand, is this sustainable brand?'," Ciara says. "But it's so much more complicated than that."
Thingtesting is a database of internet-born brands. We're building the un-sponsored corner of the internet where consumers can come together to talk honestly about new things. Read more about Thingtesting here.
Create a free account so you can make your own lists, whether that's because you love them or because you want to try them.
Feedback? Yes, please.