Meet the modern dentistry brands
Dentist appointments have been off the cards for much of the past 12 months, leading interest in at-home alternatives to surge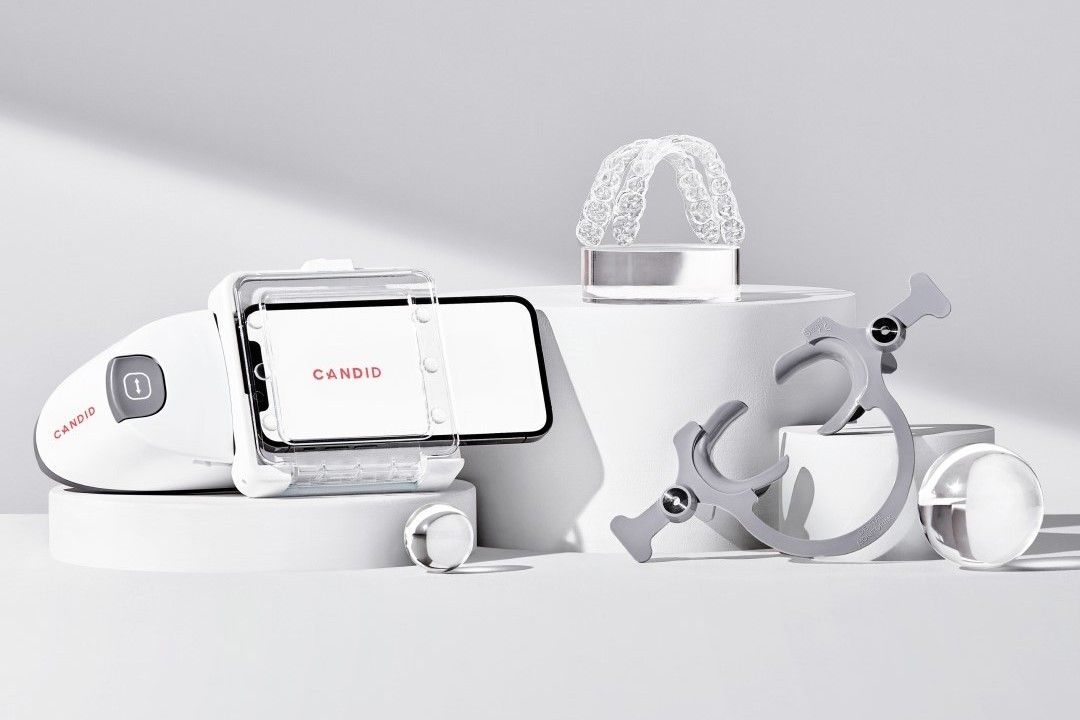 Millennials may spend significantly more money than their parents on their teeth – according to a survey by the UK's Oral Health Foundation, under 35s spend £750 a year on on dental care, with 53% having opted for cosmetic treatments – but the experience of going to the dentist still tends to not be that pleasant.
It can be an expensive affair, and (even without a global pandemic to contend with) attending appointments can be inconvenient.
In response, a number of brands have launched in recent years with at-home treatment alternatives, and the pandemic has supercharged their offerings. With dentists' offices largely closed or only taking limited numbers of appointments over the past 12 months, consumers have had to search for alternatives to maintain their usual dental hygiene.
The prospect of a substantial amount of time out of the office has also encouraged people to look into enhancing their smiles, with clear aligners not being as noticeable on video calls as they are during in-person meetings. Byte, a US company that sells clear aligners, says it saw sales jump by over 1,000% in the first half of 2020 as people embarked on dental projects during lockdown.
Meanwhile, SmileDirectClub says that having to stare at our own reflections on Zoom all day is encouraging more people to look into cosmetic procedures. According to a survey the company commissioned in October 2020, 47% and 26% of Brits are considering teeth whitening and alignment treatments, respectively.
But as at-home treatments have grown in popularity, so have concerns around the safety of these products.
In January 2020, the New York Times published an investigation into SmileDirectClub that revealed that customers had been asked to sign nondisclosure agreements in return for refunds when treatments did not work out as expected.
Responding to the report, SmileDirectClub said the agreements were necessary to protect its reputation, with chief legal officer Susan Greenspon Rammelt saying: "When we believe that there is an organized campaign to damage our reputation amongst consumers, dentists and/or investors, we will defend ourselves and our mission to democratize access to care every chance we get."
Still, demand for alternatives to stepping into the dentists' office are unlikely to go away any time soon. In June 2020, angel investor Jonathan Cornelissen made the case for affordable dental care, following his investment in direct-to-consumer children's orthodontics business Two Front.
"Traditional orthodontists often still use metal braces to move teeth. Braces are uncomfortable, they hurt, and they require monthly clinical visits … You get all that for a hefty fee that's hard to afford for many. Furthermore, many people find metal braces embarrassing to wear," he wrote. "The incentives are structured in such a way that the cost of clear aligners to orthodontists (the biggest brand being Invisalign) is 10 times more expensive than braces (about $2,000 versus $200), resulting in the average orthodontist office being 85% metal braces-focused to preserve their bottom line. Many teenagers don't even get clear aligners as an option for this reason. And of course, only wealthy children can afford them."
Here, we round up 13 brands in the Thingtesting directory that offer ways to bring the dentist experience home. We also wanted to give a special shout-out to Thingtester Angela Hatcher, who has created her own list of oral care game-changers.
Thingtesting is a database of internet-born brands. We're building the un-sponsored corner of the internet where consumers can come together to talk honestly about new things. Read more about Thingtesting here.
Create a free account so you can make your own lists, whether that's because you love them or because you want to try them.
Feedback? Yes, please.