Meet the brands giving instant coffee a makeover
Instant coffee is no longer the brew of last resort, with a number of businesses innovating on quality, form and branding.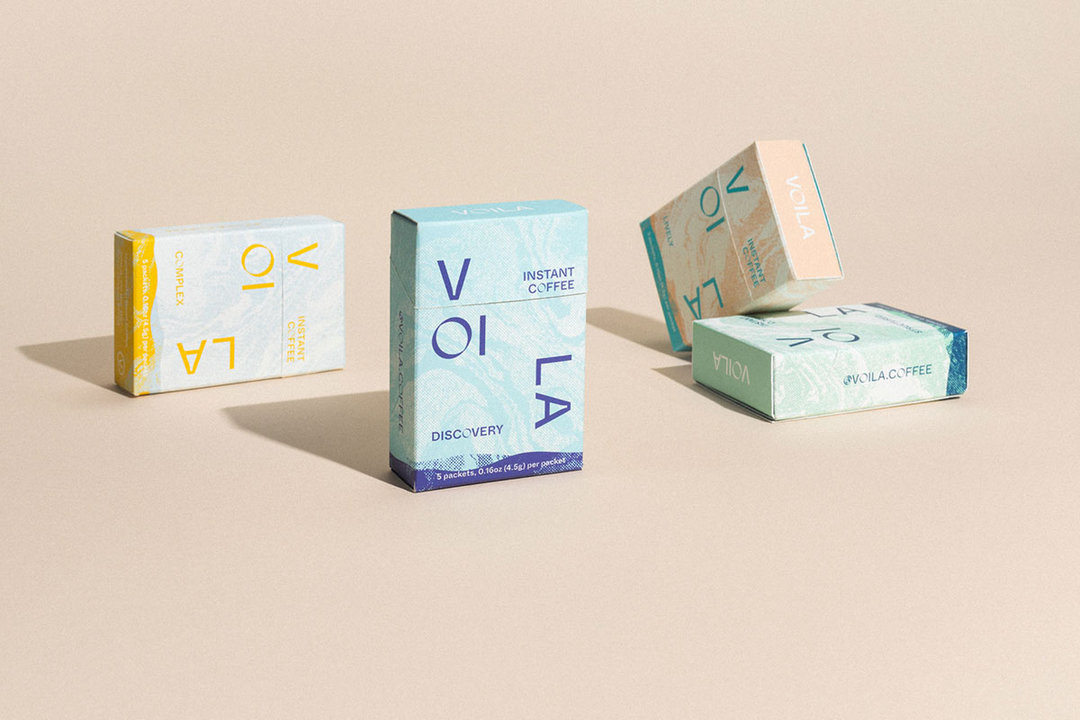 When specialty instant coffee brand Voila launched in 2016, it went against the grain. It arrived as coffee's third wave was in full flow, and as a growing chunk of consumers were ditching Starbucks to sip on $5 lattes in AirSpace-style venues.
"Craft coffee and specialty coffee is great, but we've made it really snooty and off-putting for people to get into it," explains Voila's founder Kent Sheridan, a former barista. "I knew if you [broke] down the barrier to entry, so many more people would enjoy it."
Today, Kent is one of a number of founders touting the message that quality coffee should be quick, convenient and accessible. Alongside Voila, Swift Cup Coffee and Waka are also selling alternatives to Nescafe's instant granules, working with independent roasters to create products that excel on both a taste and branding level. Meanwhile, companies like Copper Cow Coffee and DripKit are providing single-use pour-overs for people who want to make quality Vietnamese or filter coffees at work or home. More recently, Jot launched in April with its "ultra" coffee concentrate (a syrup that's diluted in hot or cold water) – weeks later Golden Ratio, an ultra-light-roast coffee that's sold in teabags, launched.
The rebirth of ready-to-brew
While instant coffee sales in the US have been declining for a while, going from $949m in 2013 to $817m in 2018, last year this trend reversed, with the LA Times reporting that instant sales in the year to June 2019 had risen for the first time in three years.
The pandemic, which has shuttered cafes, has added further fuel to this fire. Kent says Voila has experienced a "huge uptick" in both sales of its own-brand instant coffee and the number of roasters wanting to collaborate and make their own. According to Sprudge, Joe Coffee has seen a 450% sales increase in its instant coffee, which is manufactured by Swift, while Ireland's 3fe says its new, Voila-made product is "flying out" the door.
The pandemic hasn't been good news for all instant coffee brands though, with Sudden Coffee ceasing production after finding itself unable to raise financing during the pandemic.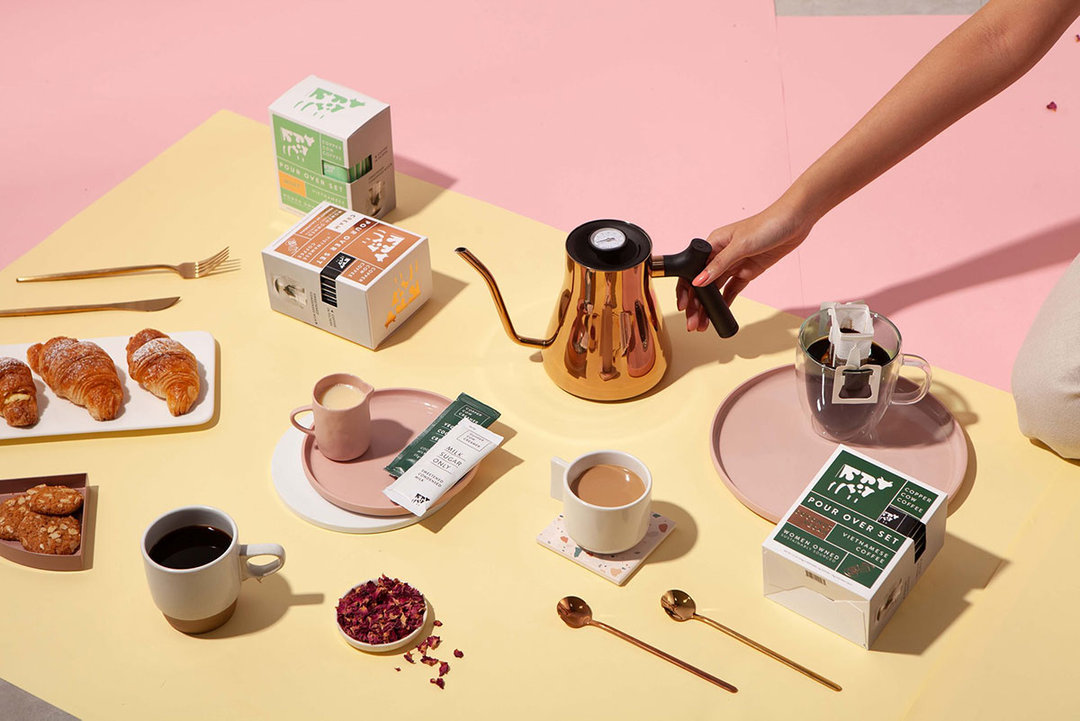 Bad reputation
While Kent believes instant coffee's popularity will continue to grow, not all the brands entering this space are keen to battle against its terrible reputation among consumers.
"Instant coffee is just not something that's fashionable in the US," Debbie Wei Mullin, founder of Copper Cow Coffee says. Instead, Copper Cow uses single-serve drip filters, providing sachets of condensed milk creamer so consumers can create Vietnamese coffee at home. "One thing [we thought would be a challenge] was, how do we convince people that this is high end? How do we get ahead of this?"
The answer, she explains, has been to not only create a product that tastes great, but also spend time communicating to customers how this level of quality is achieved. Classic instant coffees tend to be made from cheap beans, cooked down to within an inch of their life and then frozen, crushed and dried. It's not a process that results in complex, delicate flavours – but it does mean it can be sold at 13 cents or less per cup to the consumer. By comparison, Copper Cow's coffees cost $3 each, while Golden Ratio sells packs of seven coffee "pouches" for $14.99. In part, this is because of the better quality ingredients and less intensive manufacturing processes involved; it's also a signifier to customers that this isn't the same as the cheap stuff.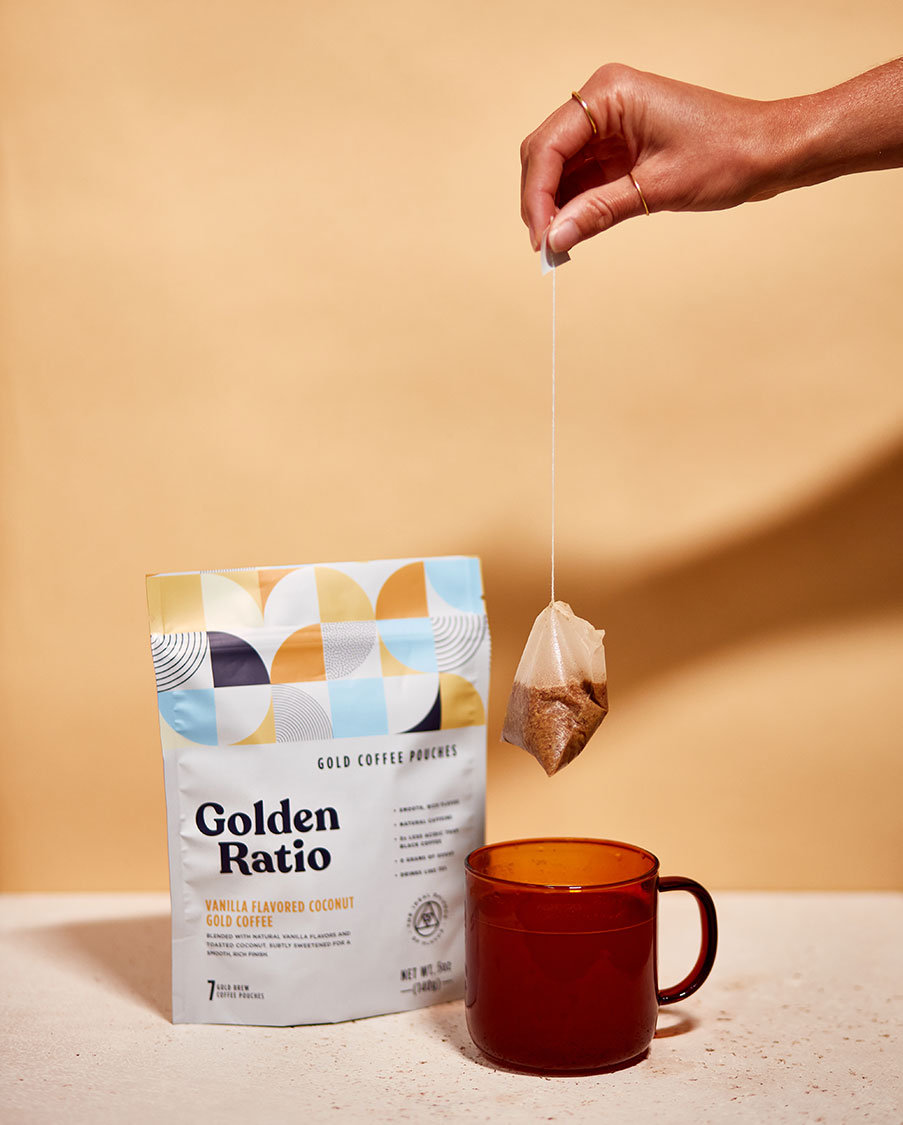 Who's going to switch to artisan instant coffee?
Still, customer education is particularly tricky when it comes to a product like coffee, where many rituals and habits are already deeply embedded. Indeed, Clark Nowlin, founder of Golden Ratio, says it's the biggest challenge for his brand. He describes selling his coffee in tea bag format as the "trick" that helps people to understand what his ultra-light-roast golden coffee is all about, and how to make it. "It's a simple process – you just drop it in water," he says. "We're like a slower instant."
Nowlin expects the rise of his and other artisan instant coffees to follow a similar trajectory to cold brew, which has already shown that consumer coffee drinking habits can change. Fifteen years ago, cold brew was incredibly niche – by 2019, it was estimated to be a $420m market.
"Cold brew was not something people would drink or discuss – it was just unheard of," Clark adds. "What we're doing is spearheading low- to no-roast coffee, and showing people there's beauty in the beans without the burn."