Each week, we check in with a different member of Thingtesting's community to ask what brands they've spotted, what they're testing, and take a peek into their recent reviews.
This week's feature is Ruby Elmhirst. Ruby is a creative producer specializing in projects relating to sustainability and social responsibility. Read on to discover the brands she's spotted and everything else in her current rotation.
Know a tastemaker who loves new things? Submit their name here.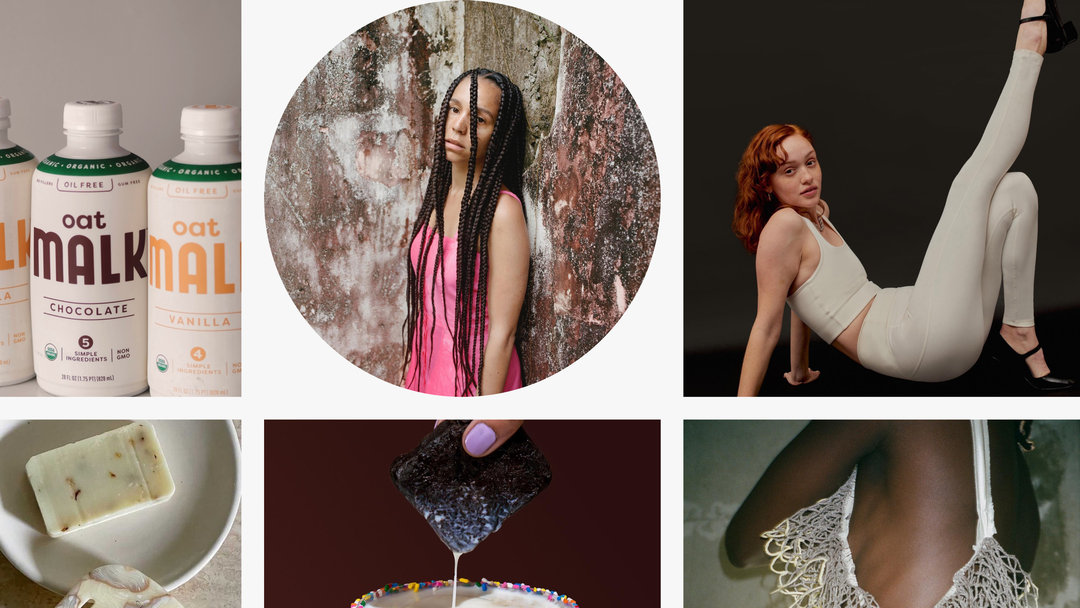 Hi Ruby, please introduce yourself.
I am a creative producer, specializing in projects that are rooted in sustainability and social responsibility. I've worked with hundreds of brands on campaign shoots, store curation, event and set design.
What are some brands you've recently spotted?
Diotima. Pre-spring 2023 Diotima is amazing! I love woven fabrics and crochet, so the label is a favorite of mine. Many of Jamaican designer Rachel Scott's (who is still VP at Rachel Comey) pieces have come from relationships she has formed with different artisans across the island. What I love about her as a designer, is that she really listens to what the groups she works with love to create when she is designing each collection. The result is modern, fresh and invigorating yet stay true to preserving traditional craft techniques.
Of Planet Earth. I recently came across Of Planet Earth which sells womenswear, made to order from deadstock materials in London. I buy quite a bit of vintage Betsey Johnson and their dresses remind me of hers.
J.Pera. I haven't tried J.Pera's oils yet, but these would be on my list. I wear oils in lieu of perfume as you have more freedom to create your own concoctions or stick to just one scent. I always look for natural ingredients and alcohol-free formulations. J.Pera is both of those things, made in small batches in LA.
MALK . I usually make my own nut milk as I try to avoid a lot of the additives and gums that are in most store products, plus it's pretty overpriced and the taste is completely different when it's made fresh! MALK is a really good one if you can't be bothered to make your own - their milk only has three ingredients and no gums or fillers which is a rarity.
Dalci. I came across Dalci last year. Their snacks are delicious, the founder was inspired by her childhood cooking South Asian treats. She uses a minimal number of ethically-sourced ingredients, which is something I always look for in packaged food, so no gut irritating additives, gums or emulsifiers.
What's a brand you've recently tested?
How do you define good curation?
Good curation should have a sense of consistency and something discoverable or unexpected. The final product should add value. With the exception of sets, events and exhibitions, over-curation can feel impersonal and algorithmic.
Describe your perfect day?
Discovering somewhere new and then a fun, long dinner.
Who are some spotters in your community who you look to for new things?
I think that in today's world, you have to constantly diversify where you get your information from! I look at design magazines, both current and archival, which is a good basis for inspiration and to contextualize trends. For design and curation work, a lot of my job is research. I'll know what I'm searching for or want to create, be it a specific item, material or look. Then I will source, or already know, the right brand, designer or fabricator. I also consult on store-mix curation for clients in North America and Europe, which means that I stay up-to-date on new concepts which is helpful.
For clothes, I buy mostly vintage. I also like James Scully's fashion week Instagram story reviews. He regularly mentions under-the-radar luxury brands. Food and wellness are where I am the most influenced by social media or wellness experts and platforms.
Spotted on my side table in Jamica...