Each week, we check in with a different member of Thingtesting's community to ask what brands they've spotted, what they're testing, and take a peek into their recent reviews.
Know a tastemaker who loves to try new things? Submit their name here.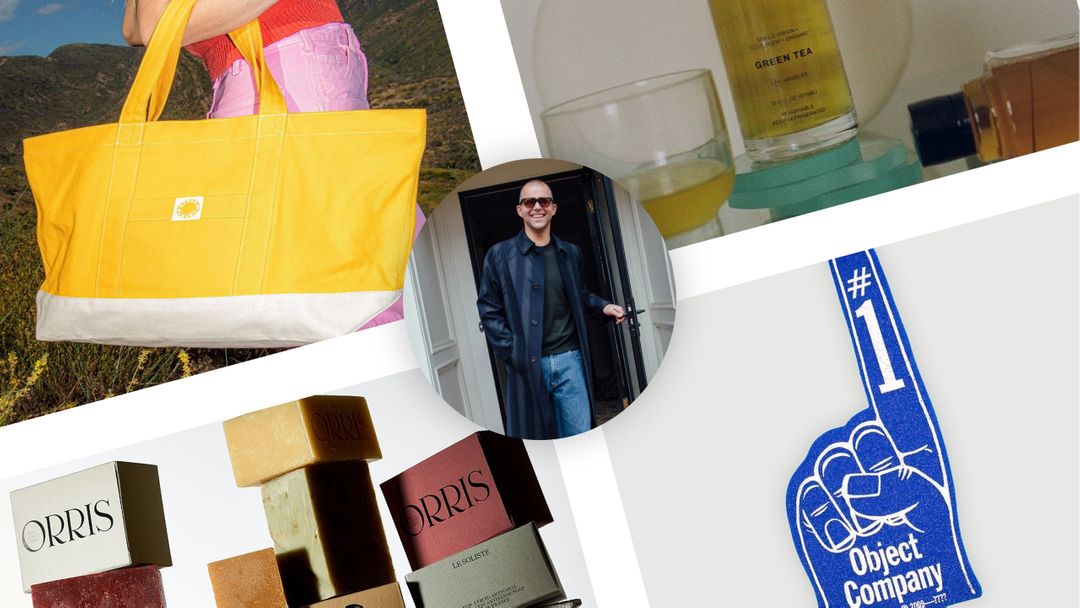 Hi Chris, please introduce yourself.
My name is Chris Black. I am originally from Atlanta and now reside in New York City and Los Angeles. My agency, Done To Death Projects, works with clients like J. Crew, Stussy, and A24. I co-host How Long Gone and cofounded Public Announcement, where we edit the web on our destination homepage and produce a daily link-based newsletter.
What's the first thing you do when you wake up in the morning?
I wake up at 5 AM PT and immediately drink a tall glass of Chameleon Cold-Brew coffee (uncut), open my computer, and head straight to Twitter.com to see what happened while I was asleep.
How do you define cool?
Comfort in one's own skin.
What are some brands you've recently spotted?
Orris. Interesting soaps from France in beautiful packaging.
Benjamin Edgar, an Object Company. An interesting and engaging mix of clothing and objects that run the gamut from jeans and t-shirts to cutting mats and a solid milled aluminum incense bowl.
Saint Rita Parlor. The signature incense cones are the best in the business. I burn them religiously all summer long.
Kollo. The best-bottled tea packaging I have seen. It comes in three flavors: green, oolong, and black. Tastes great.
Pacific Tote Company. These tote bags were created by Roman Coppola and The Directors Bureau: Special Projects and come in really fun colors and shapes.
What is a brand you recently tested?
What else is in your current rotation?
Gigi's, Maru, and Sunset Tower for hanging out. Doing our podcast, How Long Gone, with my co-host Jason Stewart, was once a hobby and is now more of a job, but I look forward and enjoy recording three times a week. Music discovery via Aquarium Drunkard, paintings by Etel Adnan and Joe Garvey, photos by Paul Jasmin, stretching as often as possible, being in the sun, talking shit, and making money.
You hate so many things, but what do you hate the most right now?
I think people confuse having a strong opinion with "hate." Saying something is corny or unnecessary is valuable in a society that is afraid to do so. Some things are good, some are bad, and some are irrelevant. I don't make the rules!
But I hate NFTs.
Who are some spotters in your community who you look to for new things?
I love Dan Frommer's reporting at The New Consumer. I hear about many things just by surfing the web, but also following certain founders on Instagram: Cami Tellez, Mélanie Masarin, and Lisa Bubbers all come to mind.
Spotted in Chris' living room...
Vintage Mies van der Rohe chairs, the excellent Chanel and Prada full collection books, Byredo Ambre Japonais candle, USM console, and Punk Picasso by Larry Clark.