How are direct-to-consumer infant formula brands responding to the formula shortage?
The infant formula industry is not easy to break into, but current shortages highlight the need for more options. A growing number of new brands is looking to meet this need.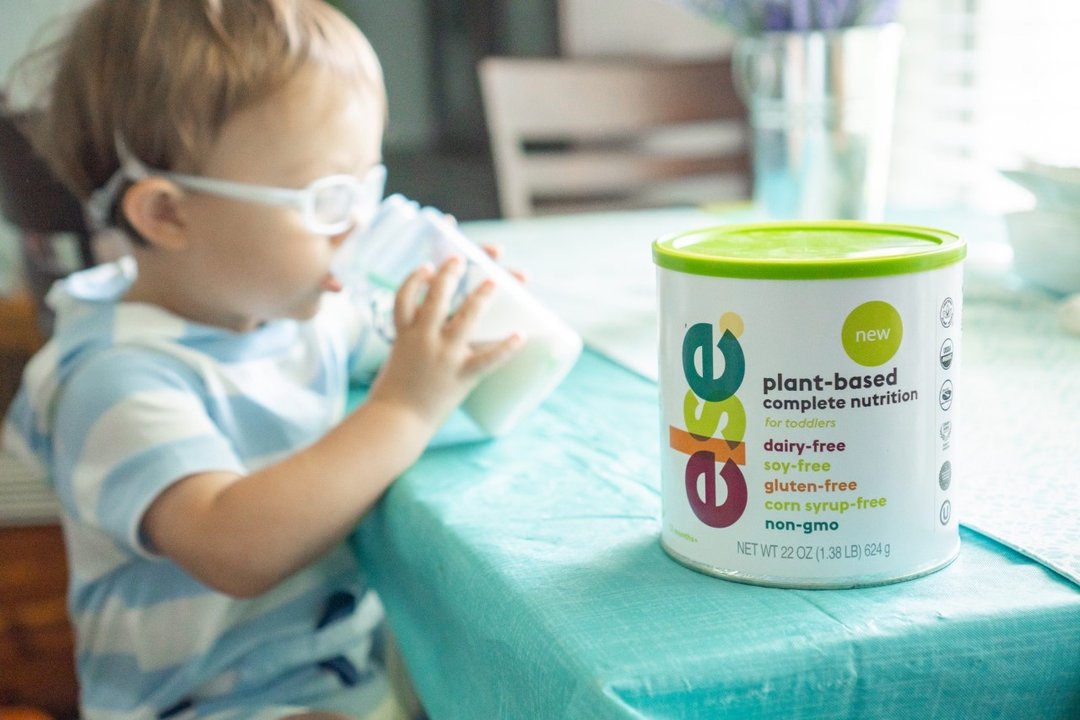 Amid an infant formula shortage that has left parents struggling to find products to feed their children, smaller brands are also starting to feel the strain.
In April, direct-to-consumer infant formula brand Bobbie published a letter on its website saying that it was no longer accepting new orders, in order to make sure it didn't run out of formula for its existing subscribers. It hopes to start accepting new customers again in "early June". ByHeart, a baby formula company that launched in March, has also stopped accepting new orders, with its website stating that it is "re-evaluating the pace at which we can accept new customers."
Hamutal Yitzhak, the cofounder and CEO of Else, which sells soy- and dairy-free toddler formula and is also developing an infant formula, says that it is "seeing significant growth in all channels," with sales via Amazon doubling over the past two weeks.
Why is there an infant formula shortage?
Supply chain disruptions, delays in getting ahold of things like ingredients and packaging, and staffing problems following the pandemic have been causing infant formula supplies to dwindle for a number of months. In February, the industry experienced a further, sudden shock when Abbott shut down its Michigan factory and issued a recall following devastating reports of babies who had consumed the products falling ill or dying.
While 11% of infant formulas were out of stock in November 2021, by the beginning of May that figure had ramped up to 43%, according to retail data firm Datasembly.
As a result, desperate parents have been traveling out of their home states in search of formula, or paying wildly inflated prices on sites like eBay. Retailers including CVS, Walgreens and Target have been limiting the amount of formula that can be purchased in one go in an attempt to help more parents get their hands on the product.
On Monday, Abbott and the Food and Drug Administration agreed on the measures to be taken in order to reopen the Michigan plant. It's expected to be back up and running in two weeks — but it could take yet another six to eight weeks for that formula to end up on shelves.
In the meantime, brands large and small have been doing what they can to ramp up production. U.K. consumer goods giant Reckitt Benckiser, which has factories in the U.S., says it has increased production by 30%. Nestle, which owns the Gerber baby food brand, says it has been flying products into the U.S. from the Netherlands and Switzerland. Yitzhak says that Else is approaching authorities to see if it can get permission to recommend its formula for younger ages (Else's toddler formula is recommended for children one year old and up). "There will be exemptions and different actions [from] the FDA," she says. "We know that pediatricians can monitor the child and see if they can use it maybe from nine months, or seven months. Everybody that has the ability to help should now be recruited to this effort."
Big brands dominate the infant formula aisles
This crisis has been exacerbated by the fact the market is currently dominated by just a few companies. Abbott, the subject of the recent recall, was reported to have a 43% share of the market in 2011.
Infant formula is not an easy market to break into. "The timeline and costs for launching new products for infants is longer than most other foods," says Laura Katz, the founder of infant formula brand Helaina, which has been in development since 2019. "There is a higher bar for safety. There's no such thing as cutting corners when it comes to infant nutrition."
In total, it took ByHeart five years to get its infant formula onto the market, a process which included setting up its own manufacturing facility. According to Forbes, ByHeart is the only brand making infant formula in the U.S. to have launched in the past 15 years.
The current shortage has the potential to make that timeline even slower. Else says that while it has completed a pre-clinical trial for its upcoming infant formula, its clinical trial has been delayed because it can't get hold of a "standard" formula to feed babies in a control group.
Nara Organics is another formula startup which is currently in the process of safety testing its products. Its ongoing clinical trial involves comparing the results of its formula against a control group being fed a "standard, commercially available infant formula." The company did not respond to a request from Thingtesting about whether the shortage has impacted its timeline.
The future of the infant formula market
A recall is something a brand hopes never to go through — particularly for a product like infant formula, which requires parents to put huge amounts of trust into a brand.
Because the infant formula category sees customers come and go as babies get older and new children are born, it is possible for brands to recover after incidents such as this. In 2019, Bobbie had to recall its products because the FDA was unhappy with the way they were being marketed. In 2021, the company says it generated revenues of $18 million.
However, Yitzhak says that "when something like this happens, it does change the market structure." She says Else is now getting approaches from big box retailers who want to increase diversity on their shelves, which could potentially allow the brand — which has mostly worked with the "natural" retailers to date — to reach a wider audience. Even as Abbott's formula brands begin to rebuild trust, these changes "will remain at a certain level," she adds.
New infant formula brands have also been raising money in order to help secure their place in the market. In November, Helaina secured $20 million in funding, while Bobbie raised $50 million in March.
Just two months into business, ByHeart says that sales have been coming in at a level that's 15 times higher than its original projections.
ByHeart's cofounder Mia Funt argues that it needs to be easier to launch a brand in this space in order to stop a crisis like this one from occurring again. "This country simply needs more state and federal support for infant formula manufacturing and innovation, so that so few companies aren't responsible for providing all parents with babies' sole source of nutrition," she says.