Meet Anna Brettschneider & Garrett Albury
Each week, we check in with a different member of Thingtesting's community to ask what brands they've spotted, what they're testing, and take a peek into their recent reviews.
This week's feature is a duo: Anna Brettschneider & Garrett Albury, they're designers and cofounders of newsletter coolstuff.nyc. Read on to discover the brands they've recently spotted and everything else in their current rotations.
Know a tastemaker who loves to try new things? Submit their name here.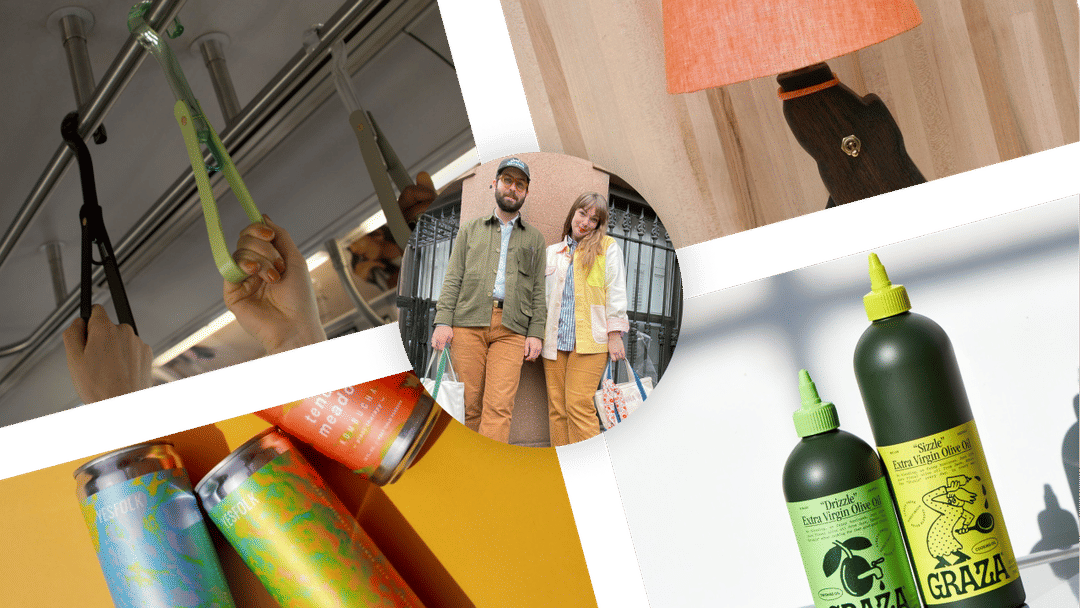 Hi Anna and Garrett, please introduce yourselves.
We're Anna and Garrett – the collaborators, cofounders, and fiancées behind coolstuff.nyc: a weekly design-forward newsletter highlighting cool stuff in New York City. Coolstuff.nyc began in early 2020 on a stalled M train and now circulates an edit of New York's newest places and coolest creatives to over 11,000 people. When we're not writing your new favorite newsletter, you can find us somewhere in New York sipping a martini and sharing a meal with friends.
What are some brands you've recently spotted?
RARO. Wearing a Nalgene water bottle as a fashionable bag with its own leather woven sling gets a lot of eyes and comments! The brand is focused on designing beautiful useful objects and their claim to fame is the subway hook for the short train rider.
Yesfolk. Yesfolk is a craft tonic brewery based out of Troy, NY (which is one of the coolest and undiscovered towns upstate.) They have quite a few products, but what really stands out to us are their Kombucha Vinegars. It's light and flavorful enough to enjoy with seltzer over ice, but still punchy enough to use in a dressing. Oh, and their fantastic packaging is designed by our friend Felicity Jones who runs a cool coffee shop and roastery in Troy.
Made: Cozy. The designs of Made: Cozy are quirky, unique and definitely something we haven't seen before. All designed by hand, for the home, each holes pillow, face stool and log lamp have their own personality. The holes pillow sits proudly on our bed having the perfectly-sized hole right in the middle of the pillow for your head.
What are some brands you've recently tested?
Describe your perfect NYC summer day?
9:29 AM: Get coffee
9:30 AM: Raid the Grand Army Plaza GreenMarket
11:07 AM: Catch the Q train to 72nd St.
11:51 AM: Grab a burger at JG Melon
1:22 PM: Wander through the Metropolitian Museum of Art
4:38 PM: Head to the Lower East Side for a glass of wine
6:43 PM: Make it home in time to cook a summer meal with farmer's market goodies
What else is in your current rotation?
Badminton in Prospect Park, calligraphy, taekwondo, and Madison Square Park lunches.
Who are some spotters in your community that you look to for new things?
Our dear friend Rebecca Schneider, Chris Black, Julie O'Roarke of Rudy Jude, and Christine Barberich.
Spotted on Anna and Garrett's dresser…
All of our favorite fragrances.