How ready-to-wear wig brand Waeve is rethinking the wig shopping experience
Boston-based Waeve launched in June 2021 to offer consumers an easier way to shop for and wear wigs for any occasion. We chat with cofounder Mary Imevbore to go inside the brand and learn more about the wig space.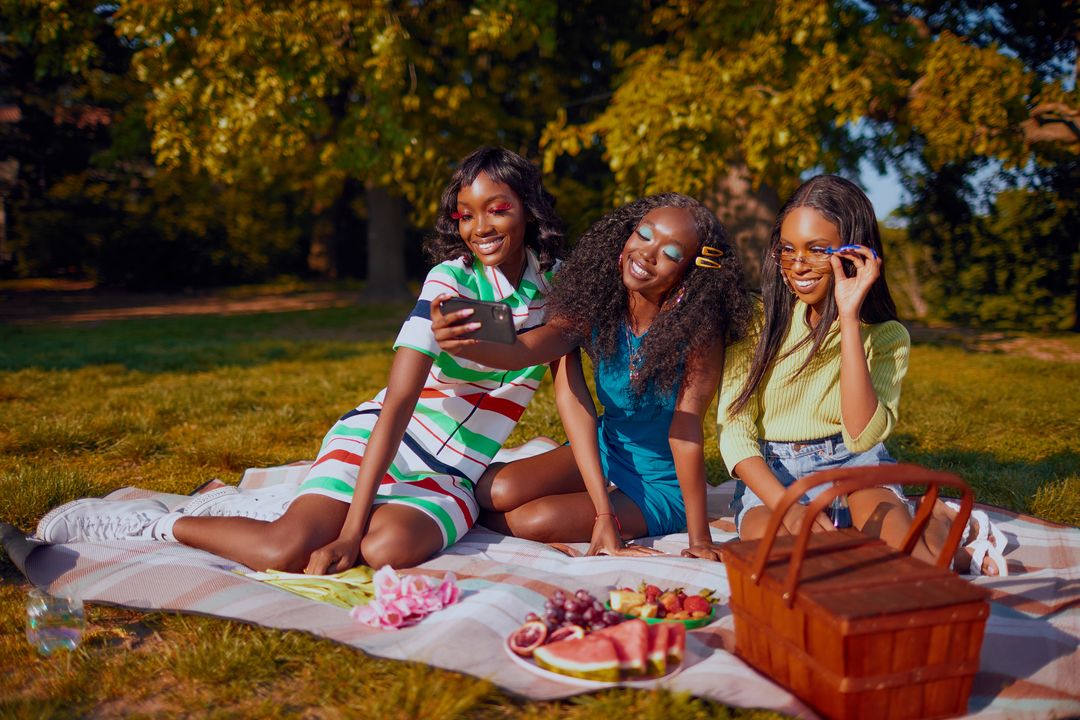 Maker of ready-to-wear real and synthetic wigs Waeve's website reads: "you should be able to change your hair everyday, every hour, or every minute if you want to." According to cofounder Mary Imevbore, this sentiment guides what consumers are looking for in wigs today: the flexibility to switch up their hairstyle anytime and anyplace.
That's why in June 2021, Imevbore and cofounders Tiiso McGinty and Susana Hawken launched Waeve in Boston. Their wig brand is looking to fill the gap they saw in the market for a company that offered a more transparent and accessible wig shopping experience for people of all skill levels.
Recently at Thingtesting, we've noticed a handful of brands on a similar mission to make wearing wigs and extensions easier. There's The Wig Fix, which makes a silicone headband that secures wigs, hair extensions brand RUKA, which offers clip-ins and ponytails that match any number of hair textures, and Upgrade, a platform that sells customized wigs by texture, type and length.
Buying a wig online has historically been pretty challenging, Imevbore says, and the experience has required navigating different places, prices, confusing imagery attached to different styles, and reviews that don't accurately reflect the product.
Thingtesting caught up with Waeve to learn more about how the brand came to be and what consumers should know about buying wigs on the internet.
Thingtesting: What opening did you see in the wig business when you were creating Waeve?
Mary Imevbore: There was no accountability [in shopping for wigs online] because it's a space where there are so many different vendors that are trying to sell whatever they have. They don't care about maintaining a relationship with a consumer, so there is really poor customer service. I had that shopping experience while, at the same time, seeing all around me that wigs were clearly growing in demand.
I grew up with my mom having one wig and I knew about them from her. The way my mom wore a wig is different than how Nicki Minaj wore a wig, or people on Instagram were wearing wigs. But at the same time, we were all consuming this product. You notice people switching up their hairstyle a lot more and talking about it a lot more. So I saw an industry that's only going to grow and grow, with a really poor shopping experience, and an opportunity to create the category-defining brand in the space.
TT: Have you noticed any changes in how consumers buy or use wigs?
MI: People are starting to consume wigs like clothes. That's the big trend we're seeing. Even with us, there are people who say, "these wigs look professional, I'm looking for a wig I'm going out with." There's this idea of different wigs for different activities that you could do or have in different points in time. As opposed to: "this is just the hair that I have and I have it, whether I'm going out or I'm going to work." I think [people] are opening up to the possibilities of what a hairstyle is and the idea that you can put one on and take one off, and that you would want different styles to match different moods.
TT: What do you think is helping this category grow right now?
MI: The openness that people are talking about wigs. They're talking about wearing them and buying them. I don't think we could have had a company like Waeve ten years ago. I think the culture wasn't as open in terms of talking about wigs.
TT: Why is that?
MI: One reason is that people like to share information, and the internet has enabled sharing information such that there's more to gain from talking about wigs than there was before. If you're talking about it, you're getting tips on it, you're asking other people how they're doing it, you're asking other people where they're getting it, versus if you weren't necessarily able to share that information [before]. And what was the point of then, quote-unquote, "exposing the fact that you are wearing a wig." Now everyone's talking about it, everyone is wearing them, so there's not this sense of, "I have to keep it a secret because I don't want anyone to know." It's more like, "oh, obviously you're wearing one, I'm wearing one, too."
TT: What should consumers look for when buying a wig?
MI: What to look for when buying a wig is a customer experience. I think right now what people want [with wigs] is to start wearing them and they want support. If you aren't someone who has other people in your life who wear wigs, or a sister or mom or someone else to show you the way, I think it's important to look for a company that is going to help you on that journey, because it's sort of daunting to start on your own.