What happens when a direct-to-consumer brand doesn't make it?
Direct-to-consumer founders share their stories from shuttering their brands.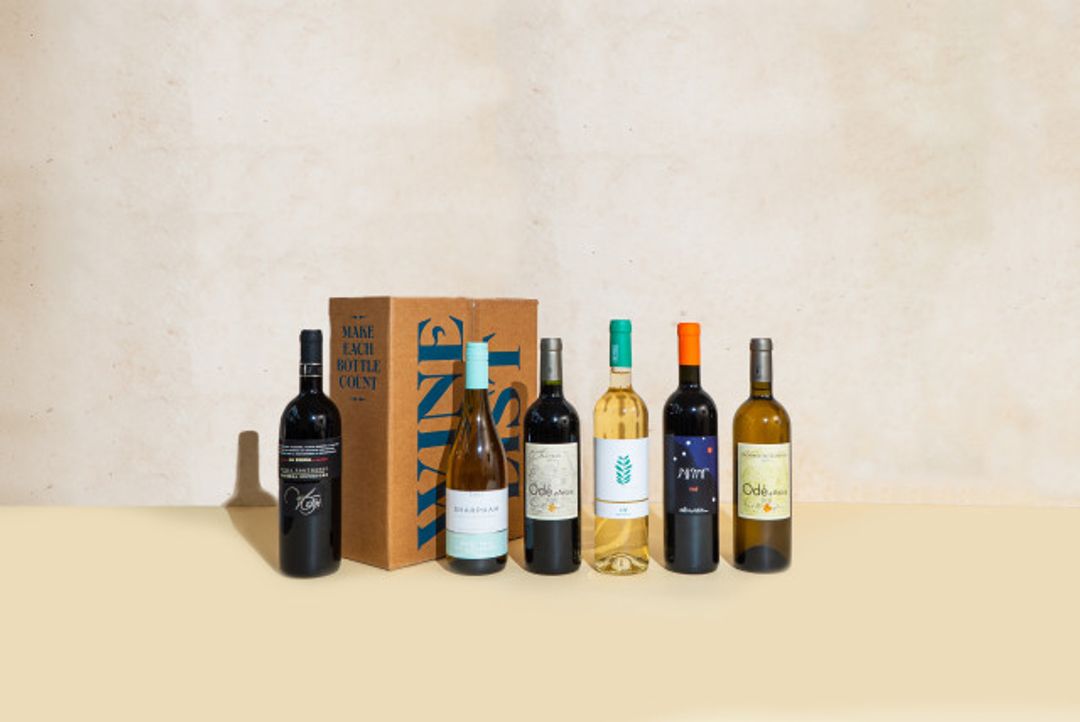 On Thursday, the founder of men's clothing rental business Seasons, Regy Perlera, announced that his brand was closing down.
Across its two-and-a-half year lifespan, Seasons raised $4.3 million in funding from venture capitalists including Notation Capital and Reddit cofounder Alexis Ohanian's Initialized Capital. The brand's mission was to disprove the idea that men "don't rent."
It appeared to be catching tailwinds in 2020, as lockdowns began to ease up and demand for clothing rental returned — in the fourth quarter of 2020, membership to Season's platform increased by 800%, according to Vogue.
But then, "Omicron hit two weeks into fundraising for our Series A," Perlera explained on Twitter. "Between COVID, increasing costs, and broader economic uncertainty, we fell short … I'm proud that we made it this far."
Seasons is not the only direct-to-consumer brand that has grappled with shifting consumer behavior throughout the pandemic, where the easing and tightening of lockdown restrictions has reflected in people's shopping habits.
Even some of the most established direct-to-consumer brands appear to be effected by the rapidly swinging pendulum. Glossier recently laid off a third of its corporate workforce, saying that it "got ahead of itself on hiring," while Peloton has reportedly cut 41% of its sales and marketing team.
But for many more, the storm has been too difficult to weather.
When a direct-to-consumer brand shuts down
It's not hard to find starry eyed success stories of direct-to-consumer brand founders who have scaled their businesses from nothing, often raising millions of dollars of funding in the process (generating even more headlines).
This ascent, however, can create a distorted picture, where aspiring founders could be forgiven for believing that money is easy to come by and that, with a slick brand in place, it's possible to sell almost any product to consumers these days.
That picture is far from reality. It's estimated that 90% of startups in the U.S. fail, with one in 10 doing so in its first year. According to CB Insights, the number one reason for a startup closing down is because it has run out of money. It's closely followed by startups misjudging market demand for their products.
In September 2021, Josh Lachkovic announced that his wine-tasting-by-mail business would be closing down. But the realization the numbers weren't adding up had come many months before.
"We spent 2021 trying to fix them," says Lachkovic. "In 2020, we were doing really well. But as things started opening up, all of our metrics worsened."
In April, the Wine List launched a "by the glass," which landed the business an additional 1,000 customers. The company was making £85,000 in revenue by June — turning it into a £1 million run-rate business — but that momentum unfortunately didn't last into the summer, with revenues dipping 30% as consumers went away on holiday. In September, Lachkovic received news that an investor due to put money into the business was pulling out.
"From there, it was quick. I spoke to my lawyers and accountants," he says. "By Friday, I had sent an email to all our customers and said that we were closing down."
While the lack of money may have been the trigger for Wine List's shut down, Lachkovic says the brand's real problem was that it didn't have product-market fit. He says that, when customers were asked, only 25% said they'd be disappointed if Wine List disappeared. The rule of thumb among entrepreneurs is that if fewer than 40% answer "yes" to that question, there's a problem.
The wind down process
When a founder is considering closing down their business, there is a check list of tasks to complete before letting the public know.
Often, the first thing to do is speak to investors to try and find a path forward that might save the business — this effort could entail raising further funding, or finding someone to buy the business as a whole, or some of its assets.
These were the avenues Ana Rosenstein, who founded CBD supplements brand Kaleidoscope Labs in 2018, explored before shutting her business down at the start of the pandemic. One potential acquirer had gone out of business as COVID hit, and while Rosenstein's investors had offered to put more money in, she told Thingtesting she had doubts over whether business could scale to provide the return needed. After exhausting her options, she decided to stop looking.
At this point, founders then need to file their final tax returns and pay any money owed to employees, suppliers and other creditors. Investors who have accepted the risks that come with investing in a young business and employees with vested equity will have to stomach their losses.
Liquidation experts (or insolvency practitioners in the U.K.) can help sell off what remains of the company. Hugh Duffie, the cofounder of now-closed U.K. cold-brew coffee brand Sandows, says the whole process took a long six months to complete when his business closed in 2020, with a lot of "waiting on the end of the phone, or for an email to come back" while the liquidators did their work.
At the very end, all that's left is for the founder to reflect on what happened. "By the time we shut down the business, both myself and my cofounder were in a lot of debt," Duffie says. "We were looking around and seeing our friends who, over those six years had become 'head of,' 'director of' at other brands, by virtue of having a different type of career."
What comes next?
The narrative around entrepreneurship is not one that lends itself to discussions of failure. Founders that work all hours, grow their companies at breakneck speeds, and pull in huge checks from investors are held up as models of success.
It's not uncommon, therefore, for founders to end up finding that work has become a central part of their persona — the way they introduce themselves at parties. If their business then closes down, that loss of identity can be distressing.
"It's the most shameful experience," says Rosenstein. "It's not just failure, it's that people who trusted you gave you their capital, and you lost it. That's a horrible feeling."
And while it may feel insurmountable in the moment, the founders who Thingtesting spoke to have all found ways to apply the lessons learned from their professional experience and put them to use helping other founders.
Today, Rosenstein is now a senior associate at RRE Ventures — the fund that gave her business its initial funding — and her ambition is to launch her own fund in the future. She says having run, and shut down, her own business gives her a unique perspective as an investor. "I can pick apart a supply chain in my sleep, and having been a founder gives me incredible empathy. I don't know how I possibly invested in consumer businesses before doing this," she says.
Duffie and Lachkovic, meanwhile, both offer consulting services to startups and brand owners, with Duffie saying that his experience shutting down a business has made him a credible source to founders looking for brutally honest feedback on their business models.
Would they ever do it again? It appears Lachkovic, who describes himself as "an entrepreneur between ideas," is open to it. If he does, "those ideas are not going to be VC or investor backed," he says. "They will be businesses that look more modest in ambition, but will actually generate some cash."