Heaps Normal
Experience
Found in a bottle shop when I was visiting Australia. I love trying alcohol free beers and have tried a lot now so was keen to see this compared. I loved it - thought it was one of the best I've had. It's a session pale style which is my jam
Feedback
Honestly thought it was really impressive
High quality
Cool look & feel
Worth the money 💸
Tasty 😋
Love the brand's mission 💕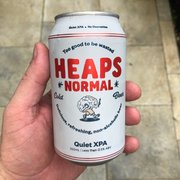 Something & Nothing
Experience
I love to see people enjoying themselves as they express their creativity through their brand. Something and Nothing is definitely a brand where I feel drawn in by the feeling that the creators are enjoying themselves. I am absolutely obsessed with the Yuzu Seltzer flavour. I feel slightly confused by the move into wine spritzers and I'm not as hot on the other flavours (rose/ cucumber) but I could drink a whole case of yuzu in a day and have set up a subscription which was easy/ simple.
Feedback
I wonder how big this can get given the branding is quite off the wall. I'd like to see a 24/48 pack for subscriptions to get the maximum amount of product at the lowest (consumer) price plz 😋
High quality
Cool look & feel
Tasty 😋
Luxury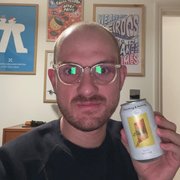 Tarla
Experience
I worked on the website build so after looking at images of the pastries for weeks I was super excited to try them for real! I love the design and attention-to-detail on the packaging. I'm an almond croissant fiend but wanted to try the pain au choc too so I ordered both. The instructions were easy to follow and I was most impressed by the size of the pastries - after proofing and baking, they really are massive in comparison to what you'd get from a store or to be honest even most bakeries/ cafés. You can really taste that the ingredients are high quality and the whole thing is a really luxurious experience.
Feedback
My oven was a bit hot so they got a little too toasted... not really sure how to account for this when everyone's oven is different. I didn't realise until I opened the pack that I should proof the pastry for as long as 10 hours or at least 1 hour. Was a bit of a tease as I was ready to dig in, but it was worth the wait and I just read the paper and had a coffee in the meantime.
Good for gifts 🎁
High quality
Cool look & feel
Worth the money 💸
Fun unboxing 📦
Tasty 😋
Amazing website
Eco-friendly packaging
Sustainable products
Luxury