Average rating from 18 users
94%Recommend to a friend
Wednesday's Domaine Reviews
Picked a couple bottles up from an event at Christies a couple months back. Big fan of this wine. Wednesday's Domaine is the way forward. Perfect for those mid week drinks with friends but you have a big work meeting in the morning. Tastes great and pairs well with fish and meat. I'm a fan of both the Red and White, just depends what mood I'm in! Give it a try, you won't be disappointed.
Feedback
Give it a go. You won't be disappointed. Also perfect for gifts, very stylish brand and love the wax dipped top!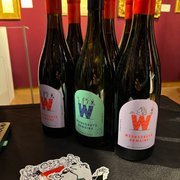 ---
WD is the find of the decade for non alcoholic beverages. The wine is absolutely what is needed and is a delight to drink with or without food . Outstanding
Feedback
The experience is great Best info to people is , try it , you will be amazed !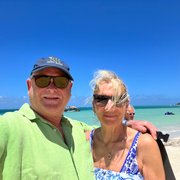 ---
---
We stopped drinking this year and have been really excited to try all the new non-alcoholic alternatives on the market. Wednesday's Domaine looks great and the marketing was good but the experience with their white wine alternative was not so great. I even transferred it to a short tumbler rather than a wine glass which helped a little.There is an unpleasant almost chemical smell as you're drinking which is quite off-putting, and the drink itself is lacking in flavour, like a very light juice dilution. It's still a lot better than other non-alcoholic wines (that taste like sweet grape juice) but a way to go yet to be 5 stars - I would say. Keep at it WD!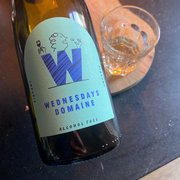 ---
What is Thingtesting?
Thingtesting is an unbiased place to research and review internet-born brands — because honest reviews help us all shop better. Learn more.
---
The bottles are beautiful and the wine is delicious. If you aren't drinking and others are, it allows you to join in the experience of having a glass of wine with friends.
Feedback
I highly recommend Wednesday's Domaine and can't wait to see what they do next - hopefully a sparkling!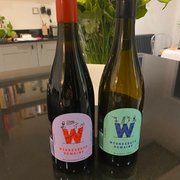 ---
Thoroughly enjoyed, a great alternative from drinking alcohol, best on the market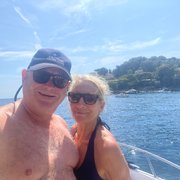 ---
I love both the red and white, it's a fantastic alternative for a mid week drink, guilt free and also to take to a dinner party. The branding makes you feel comfortable to gift the wines and have it featuring on the table with guests. Great concept and a big fan!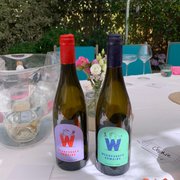 ---
Delightful alternative your future self will thank you for.
Feedback
Any sparkling options on the roadmap?
---
Making my Thursdays better, and my Saturdays and Sundays for that matter. Have been enjoying a clear head with this tasty alternative
---
Perfect for a guilt free midweek wine craving. The white wine is go too, delicious with food as well. The bottle also looks lovely on the wine rack with the wax top. All round great products.
---
Came well packaged. Taste delicious and beautifully designed - the wax seal is a lovely touch.
---