Average rating from 38 users
100%Recommend to a friend
Understatement Underwear Reviews
Okay so many great things to say about this brand! I ordered a bra & panty set and a pair of period underwear. They feel so luxurious and don't compromise on comfort. The designs are cute and sexy. The period underwear that I bought has bonded seams so nothing digs into the skin. I don't know how effective they are yet because my period won't come for awhile but 10/10 on comfort and 12/10 on aesthetics. Understatement is officially on my list of brands I'll make repeat purchases from.
---
Received a free product from Understatement Underwear
Ho un completo di questo marchio, che dire è letteralmente stupendo! Oltre a essere molto comodo. Perfetto per fare anche un bel regalo!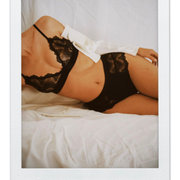 ---
---
Received a free product from Understatement Underwear
Absolutely the best company to buy gifts from. My wife loves everything I've ever gotten for her from Understatement. She says they're the most comfortable underwear she's ever worn. They look great, too. And the gift wrapping! Amazing.
Feedback
The only issue is that US shipping tracking numbers somehow get lost in France and then the package just shows up at my door.
---
What is Thingtesting?
Thingtesting is an unbiased place to research and review internet-born brands — because honest reviews help us all shop better. Learn more.
---
The materials are very good quality. The lace is soft but durable. They look and feel luxurious and sexy. Shipping time was appropriate since the items were shipped from Europe to the USA.
Feedback
I think it would be easier to shop if the website did not show out of stock items as available until you try to select your size.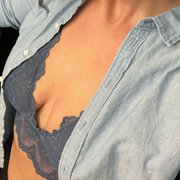 ---
Received a free product from Understatement Underwear
I stumbled upon Understatement on IG and first bought one pair - only to very soon notice I had 10 sets ;)
Feedback
Understatement fits amazingly well and feels like second - and very sexy - skin!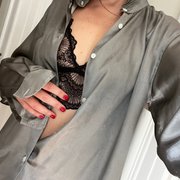 ---
The pieces are beautiful, gorgeous styles and quality fabric. I love the range of colors.
Feedback
It takes a long time to receive the products, shipping can take weeks
---
I love the fit and quality of this underwear! And the colors are always beautiful.
Feedback
It fits true to size. If you're in the US, the shipping will take a bit longer - but it's worth the wait. Really, I can't get enough of their sets.
---
I absolutely love the Understatement products! It is sexy and it is the most comfortable underwear I own. And my man loves it too! The quality is great. I bought my first set several months ago and it still looks like new.
---
I love both the bralettes and underwear from Understatement. They make me feel sexy, while also being quite comfortable. I love the variety of colors offered. I have had three sets for about 6 months now and they have held up well through wash/wear. ( I do hang to dry instead of throwing in the dryer)
Feedback
I am not a fan of the silicone tag used on the underwear and bralettes. It is a bit uncomfortable and I ended up cutting mine off.
---
Beautiful, good quality set. I love these and would buy again!
---