Average rating from 6 users
100%
Recommend to a friend
Brilliant and unique concept. From the moment I was introduced to the brand and had a try of the drinks it became a product I'm never running out of at home. I love introducing people to new brands and different flavours. Their flavours are very distinct and different, Yuzu & Elderflower is more summery and the Plum & Hibiscus more wintery taste. An all year round drink.
---
Tried the elderflower flavour the other day and thought it was great! Really refreshing and tasty, perfect for summer. Looking forward to trying the other flavours.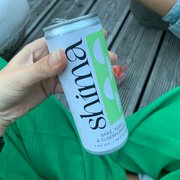 ---
---
Friends with Shima Drinks
I loved Shima! Wasn't sure at first as wasn't super clued up on drinking sake but this has deffo been my gateway into it. Taste wise I enjoyed both flavours, they had a lot more complexity about them than standard seltzers and felt like a real celebratory treat. It's changed my use-case for seltzers now, I used to have one maybe en route to a night out but with shima I'd prefer to sit down and take the time to enjoy it, also much nicer to drink with bar snacks etc. Big fan, can't wait for more flavours.
Feedback
Excited for these guys to get some wider distribution and purchase in store and in bars / restaurants.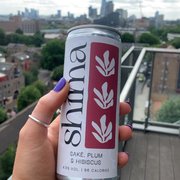 ---
What is Thingtesting?
Thingtesting is an unbiased place to research and review internet-born brands — because honest reviews help us all shop better. Learn more.
---
Such a good intro to the wonderful world of saké!
---
Great mission - really tasty and low calories too! The best.
---
Absolutely love Shima - I wasn't sure that I would like a saké based drink but I was blown away with how tasty they are. Not too sweet, really well balanced and you can taste the saké in a really good way. The Plum & Hibiscus is my favourite flavour.
---