Average rating from 10 users
100%Recommend to a friend
Really delicious and very healthy. The Jerk Sauce is great to cook with the Ranch is good for dipping. I will be ordering again.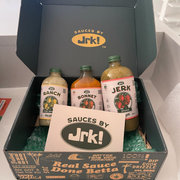 ---
Absolutely obsessed. Each of the sauces has its own delightful and distinct flavor profile. I'm a BIG fan.
Feedback
Packaging should have an insert.
---
---
Really tasty, really healthy. I love sauces and these especially are great.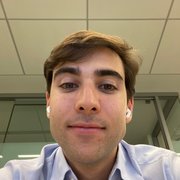 ---
What is Thingtesting?
Thingtesting is an unbiased place to research and review internet-born brands — because honest reviews help us all shop better. Learn more.
---
THIS STUFF SLAPS!!!! So good, the flavours are super unique and it goes well with everything. The hot sauce is my favourite in my sauce rotation. I hope these guys come out with more flavours. KEEP CRUSHING IT JRK!
Feedback
Deliver to Canada!
---
Amazing! So flavorful & vibrant. Makes my meal prep much easier! It's hard to find bottled jerk that tastes homemade and Sauces By Jrk hit a home run.
---
Incredible sauces. Truly unique flavors that outdo any other sauce I've tried.
Feedback
Bigger bottles. I go through them too quickly!
---
I LOVE these sauces. They are exactly what I've been looking for - spicy, delicious, not too heavy, and they complement everything. The flavor profile is so unique and as an avid lover of hot sauces, I'm thrilled to have found this brand!
Feedback
Nothing. Love them all.
---
Super cool packaging and great product. Made my blah chicken rather fabulous!
---
I am a huge Sauces by Jrk! fan. These flavors are unlike anything I have had outside of Jamaica before. Love their story and hope everyone gets to try these!
---
A couple of years ago I was introduced for the first time to Caribbean cuisine and ever since have become obsessed. I've been searching for sauces that feature the amazing flavors of the region and can be used for cooking my favorite dishes. That's when I stumbled upon Sauces by Jrk! Not only is their jerk sauce spot-on (which was so important to me), but their bonnet hot sauce is the perfect compliment and their ranch is an innovative approach to a classic taste. The collection came in super cool, eco-friendly packaging, and I've been using the sauces in pretty much ever meal since it arrived. Almost time for me to order my next batch!
---