Rejuvia
4 • 30 Reviews
Rejuvia makes minty oral sprays using a blend of adaptogens, cannabinoids and botanicals to create better sleep and focus.
www.rejuvia.co
Average rating from 30 users
68%Recommend to a friend
Rejuvia Reviews
All

30
Sleep Spray

13
Glowing Lucidity

2
Vanilla Dream

2
I really loved the sleep spray, it did everything I needed to do, and the customer service was incredible. I had a ton of questions, and they answered me within a few minutes each time with thorough answers. I can't recommend them enough.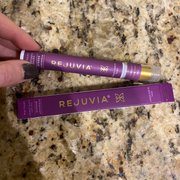 ---
Spray is magic. Use it 15 or so minutes before you're ready to sleep and BOOM! You feel it come on slowly, a slight heaviness behind the eyes… close them and wake up in the am. It's miraculous for people who have a hard time turning their brain off at night. I have struggled for years. Nothing works for me melatonin or any of that stuff you can buy at the store. Have even tried a few other sleep medications. I have noticed it takes me about a half hour to get going but it is worth it. Overjoyed about being able to lay down and just go to sleep at the end of my day. Will be a customer for life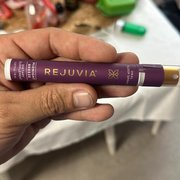 ---
---
I have been using it for sometime. I am 86, almost 87, and I have Parkinson. Sleep is difficult with this disease. I have tried many things advertised on Facebook to help with my sleep only to be disappointed. Not counting monies I have wasted, which I don't have. This sleep spray works. I have to use 10 sprays, however, and it doesn't last as long. But it works.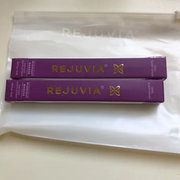 ---
What is Thingtesting?
Thingtesting is an unbiased place to research and review internet-born brands — because honest reviews help us all shop better. Learn more.
---
I am very satisfied with the return policy and customer service from Rejuvia, they emailed easy to follow instructions for managing my return. The company has excellent follow-thought and good communications. Mathew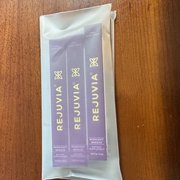 ---
The sleep spray is absolutely essential to my nighttime routine. It helps me fall asleep faster, sleep through the night and wake up refreshed!!
Glowing Lucidity
Vanilla Dream
Sleep Spray
---
love it! I have given the Sleep Spray to both my adult daughters who have trouble sleeping like I do, and they say it works for them too. It works fast and you don't feel groggy the. next day!
---
Absolutley awesome product. Even my husband asked for more and that means alot :-) will definitely be telling others about the effectiveness and the ease of use and the taste is great! thank you!!
---
This product was purchased in error by a unauthorized user in our home. The owner of this company went above and beyond to issue a full refund in a timely manner.
---
This stuff is magic. I used to be the all time great sleeper, then I hit 65. (I'm one of those annoying healthy people, active, def do all the sleep hygiene things). Now and then I find myself wide awake at 3 or 4. Before Rejuvia I would take homeopathic tablets and they worked but left me groggy. Since my issue isn't falling asleep all of the other natural sleep aids I used to take didn't help with that. Now when I wake up, I assess whether I'm going to fall asleep naturally and if not, 3 sprays and I'm off to dreamland. I will say it doesn't happen immediately but it's worth the wait cause I get dreamy sleep and wake up feeling good.
---
I used the sleep spray. And it was amazing I have been using melatonin for a long time. And this is better! My girlfriend uses it as well and she also likes it! The customer service is top notch always responded to all my questions! I will be a buyer of the sleep spray 100%
---