Null Wines
5 • 3 Reviews
Null Wines makes a variety of premium non-alcoholic wines featuring natural, organic ingredients from small vineyards.
nullwines.com
Average rating from 3 users
The first N/A wine I've really enjoyed.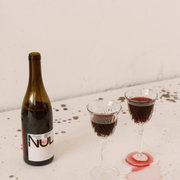 ---
I've tried many non-alc wines and Null exceeded my expectations of what was possible. Hands down the best I've tried.
Feedback
Keep pushing to replicate the acidity of an alc red wine. I imagine it's impossibly hard to tame the sweetness, but every other non-alc red I've had has been overtly sweet. Y'all are doing god's work!
---