Average rating from 15 users
86%Recommend to a friend
Musely has completely changed my skin and hair care journey! I used to have drawers and drawers of different products that helped, but did not treat any of my areas of concern. Once I became a Musely patient, I was able to clear out those drawers, because I have a few prescription, custom products that have completely transformed my face! The Online Doctor Visit is quick, but comprehensive and I honestly just feel very supported by their entire team. I am a Musely patient for life, now!
---
While using the spot cream to lessen dark spots on my face, the skin around the spots turned orange and the entire area darkened. When I contacted customer service I was told in order to request a refund through the 60 day guarantee I must continue to use the cream for 60 days and follow all of the listed guidelines given through the website and their on-line advisors. I choose not to continue to use the cream because I did not want to have an orange face and therefore I am not eligible for a refund. Musely does not offer a money back guarantee and their customer service is horrific.
---
---
I have been having bad redness and rosacea flare-ups for the past few months, and Musely's The Red Set helped SO MUCH. It really helped my confidence, and now I don't have to worry about trying to color correct my redness with makeup. It was easy to order, I filled out the medical questionnaire in just a few minutes and then the doctor wrote my prescription within a day. I just got The Spot Cream to fade sun damage/freckles on my face and can't wait to see the results!
Feedback
I wish I could see how much product is left in the bottles!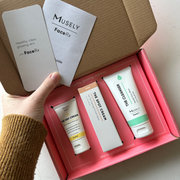 ---
What is Thingtesting?
Thingtesting is an unbiased place to research and review internet-born brands — because honest reviews help us all shop better. Learn more.
---
Loved this product! It was easy to order and easy to manage my prescription. There was a bit of a learning curve since it's RX but I found it to be less irritating compared to the stuff I get from my primary care doctor. Their community is inspiring and I recommend all my friends to add this to their skincare routine! It's simplified my routine so much and I'm so happy I found something that improves the texture of my skin and prevents wrinkles. Nothing you can buy from Sephora, Ulta, Target, etc. can compare!
Feedback
If you haven't used prescription skincare before: read all the instructions and read all the tips from the company and the community in their app. This is SERIOUS stuff and you can't just slather it on like other products. You only use a little so one bottle lasts a LONG time!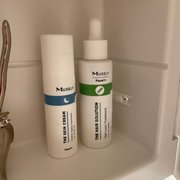 ---
I recently started using Musely's Eye Serum, and I must say, it's truly a game-changer. This serum exceeded my expectations with its remarkable results. Not only did it help with my eye wrinkles, but it also brightened the skin around my eyes so I don't need to use concealer anymore.
Feedback
Sometimes I have to prime the pump, but I am used to that from past skin care products. If you don't know how to, just google it.
---
I've had a great experience with muselys anti aging product. I have struggled with fine lines & some hormonal acne for years and my facial esthetician recommended tretinon. I found musely online and placed my order in minutes and the product came less than a week later. I had some inital peeling I had when I started using it but the doctor talked me through starting off slowly. In no time I was able to see a huge difference in my skin!! I no longer get breakouts each month and my skin is glowing!!!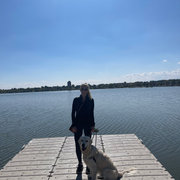 ---
I have been using the spot cream to help get rid of the dark spots on my face and was pleasantly surprised by how well the treatment works. I saw a difference within the first 3 weeks of using it and after 60 days, my spots are pretty much completely gone. It feels great having spotless skin and to have found something that works! I recently ordered the anti-aging night cream to help treat mt wrinkles on my face and already love it! You can still use both products together, which makes it very easy. The ordering process is very easy and it only takes a few minutes to fill out the questionnaire and send your photos. I was also able to reach out to an actual dermatologist at Musely for direct advice.
Feedback
If you are interested in trying Musely, I think it's important to keep in mind that the products are prescription strength, meaning that it may take some time to get adjusted to the ingredients like tretinoin and hydroquinone. But once you've established a nice routine, the treatments are very effective! Also recommend utilizing the resources that Musely provides such as eNurse app and reach out to your assigned dermatologist for advice.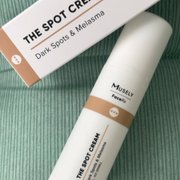 ---
I love the conveniency of Musely! It is delivered right to my home & I don't have to pay insane prices for in person dermatologist visits. The treatments actually work and are worth the value. I will be a long time customer! :)
---
Very easy process to get medication! You complete a visit with questions and photos that gets sent to a dermatologist and they write the prescription. All in all, it took less than a week to get my order after paying, which is super quick!
---
Musely is seriously the best! I have the spot remover, anti aging cream and the eye serum. None of them have let me down and I have seriously been impressed with all of the treatments thus far! I will say the anti aging cream has caused my skin to peel quite a but but I know that's a part of the process so I just need to be patient! My spots are starting to fade and my skin texture is so much smoother and glowing!!
Feedback
My doctor was thorough and answered all of my questions in a timely manner! Nothing bad to say!
---