Average rating from 22 users
60%Recommend to a friend
I probably wouldn't have tried this if I wasn't a Summer house fan. I have only been able to find a few of the teas in my area. They teas are pretty good. I wish there were more kinds in my area because I would love to try the espresso martini and some of the spritzes. Like that the calories are lower. Adorable packaging
---
I love the teas for a low sugar, hard seltzer alternative with way more flavor. The spritzes are also delicious. I don't love the espresso martinis because of the fake sugar flavor, but I've tried pretty much every other product and loved them all.
---
---
the packaging and labels are a store shelf's dream; bright, cheery, colorful. Makes you want to add to cart, also doesn't hurt I am a Bravomaniac. I tried the peach tea with lavender and was shocked when the label said no sugar! It was a little too sweet for me, I would have cut it with a Topo Chico or sparkling water beverage. I would also like to know what alcohol is used in the drink... just says "alcohol" on the label.
---
What is Thingtesting?
Thingtesting is an unbiased place to research and review internet-born brands — because honest reviews help us all shop better. Learn more.
---
I havent tried their cocktails but I have had their hard teas and they are some of my favorite drinks to have. They have a good assortment of flavors and they all taste great, not too sweet and or too strong. Their packaging and appeal is great and I think their price is fair.
---
I'm a huge summerhouse fan, so I had to try. They would be good if the artificial sweetener wasn't so gross. The after taste reminds me of diet a 7up after taste. Barf. The base is good though and if you don't mind that sweetener taste, then you'll like them.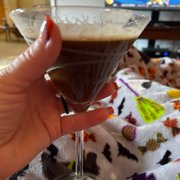 ---
I freaking love this stuff! For the calories, this is such a nice change of pace from the (IMO overhyped) hard seltzers out there. It's lightly sweet and has just a whisper of flavor. The Hibiscus Pom tea is delicious and the Espresso Martini's are absolutely incredible!
Feedback
Nothing, just more flavors/types in my area.
---
My sister is a Summer House super fan, so I purchased some both as a joke and a gift. This review is only for the teas, so maybe the spritz is better, but there is really no reason to choose this over a better tasting, cheaper hard seltzer. The online prices are astronomical, but if you can find it in-store it is much more affordable. It is truly unremarkable outside of its connection to the Bravo reality universe. I would not recommend this to anyone who has never heard of Summer House.
Feedback
The teas don't really have a discernable taste besides that sort of fruity, sweet aspartame taste of other fancy malt liquor canned beverages (let's not kid ourselves these are nothing more than that)! I think it would be difficult to drink more than 2 of these in a row. The online costs are honestly stupid, compared to how much more affordable it is to buy "boutique booze" elsewhere on the Internet.
---
I really like this brand! Their cocktails are unique and tasty - I really loved the white peach tea drink the best. Super light and refreshing, perfect for warmer weather gatherings!
---
I have only tried the Tea and have to say I am not a fan of any of the flavors. Would reach for other drinks every time... I find them overly intense (kind of like a super flavored Arizona Iced Tea) with a weird after flavor. Probably blended to meet the tastes of a younger/college age audience. I have many friends who do like these products and will get them every now and again- and I would be interested in some of the other cocktails but so far its a pretty big miss for me. Cute branding- but I also can only think of the guy from Summer House when I drink these which honestly makes me a little upset also.
---
I've only tried the Chai flavor so far but I loved it. It's a pretty strong flavor so I couldn't imagine drinking more than one or two in one sitting.
---