Average rating from 37 users
100%
Recommend to a friend
There is no equivalent to this product in Canada. The quality of the product is as good as expected and the result is as beautiful. Everything was included for installation, plus clear instructions. Absolutely delighted with the result, even several months later.
Feedback
Nothing really, the price is fair, the shipping was super quick, the instruction was clear and it is still robust to this day. My only comment would be for the Wall Ledge that I bought at the same time to save the shipping (you know the drill!). The system to avoid seeing the screws makes it difficult to make the tablet solid. In the end, I don't really use it, which is a shame.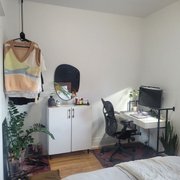 ---
I love Kroft. I'm someone who values aesthetics and also comfortability in everything, whether thats clothes or things out home. I love that kraft has very minimalist feel.
---
---
Sturdy and looks nice in updated space
---
What is Thingtesting?
Thingtesting is an unbiased place to research and review internet-born brands — because honest reviews help us all shop better. Learn more.
---
Most beautiful clothes rack ever. Slik, easy to install. Also, 5 stars for the customer service. I made a mistake in my order, they noticed it and texted me offering me to change my order.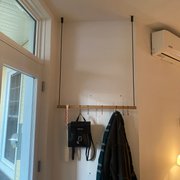 ---
Such a fan of Kroft. Their products are beautiful, minimal, and well-made. Incredibly priced for what you get. And it feels great to support a local, Canadian business.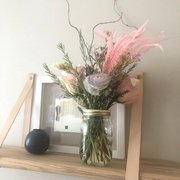 ---
I love this corner rack. I ordered it to hang my son's clothes for the week. It keeps us organized and helped reduce time searching for outfits on weekday mornings. Great minimalist look and very functional
Feedback
This is minor but the finish on the nails weren't painted as well as the rack. Nothing a little touch up paint can't fix if it bothers you. I left mine alone. Besides that, installation was simple and easy for me. I highly recommend!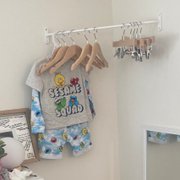 ---
Purchased a clothing rack and hooks and they arrived super quick!
Feedback
The construction and quality of the clothing rack is amazing and the wood ends gives it a modern Scandinavian touch. The connections for the ceiling are well made.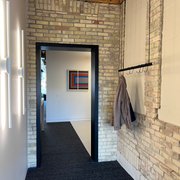 ---
Received a free product from KROFT
This rack is exactly what we were looking for. It hangs directly over our in-kitchen laundry appliances and we need a good-looking solution. See photo. It was easy to install and looks modern and sleek.
Feedback
We had to remove a lot of cord, which became waste because it hangs just below our upper cabinet. See the space in the picture. Perhaps give an option for low ceilings/cabinets to reduce waste?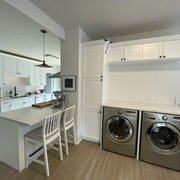 ---
So I have a very small room with limited space and needed an option for storing my clothes besides a typical dresser. I stumbled upon Kroft and their suspended rack and was quite hesitant but was very curious and drawn to the sleek design and the overall concept. So I went ahead and bought it and hoped for the best. All I can say is Wow!!! I made the best decision for my small space. It looks beyond beautiful, and I get compliments all the time because it's just not something you see everyday. I myself can't stop looking at it. It's honestly perfect. I installed it all on my own, which was at first kind of intimidating, bur I managed to get it without help. Which made the experience so rewarding!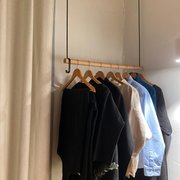 ---
I have ordered a few products from KROFT, all of which have come exactly like they appear online -- beautiful and quality made. REALLY appreciate Canadian-made products that are modern, smart, but approachable. THANK YOU :) One that I am loving right now is your wall ledge -- it was perfect for our very small guest room to provide a place for a guests phone etc. when spending the night, without adding bulk to the small space.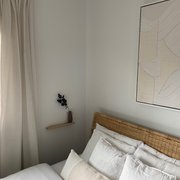 ---