Average rating from 15 users
100%Recommend to a friend
The best soap on the market period! Quality and customer service is unrivaled at Iron Lion 🦁 Soap
Feedback
Continue the r&d boxes to create the next new bar and continue offering the people the best skin care product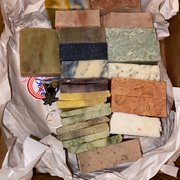 ---
I love this soap so much because my skin feels smooth and lathered. Along with that it smells great as well! My favorites are A.S.K. and M.O.J.O. This is the best soap overall because it does not dry out my skin.
Feedback
Honestly, I have nothing to say.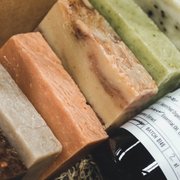 ---
---
I have very sensitive skin. I bruise like a banana and my skin gets dry so easily. I used to have to bath in lotion cause products like Dove or Irish Spring would leave my skin sooo dry. That all stopped cause of Iron Lion Soap. My skin feels so smooth and hydrated. I'm sure people who've tried Iron Lion know exactly what I'm talking about. I don't use anything else anymore.
Feedback
I haven't had any issues with ILS service or product.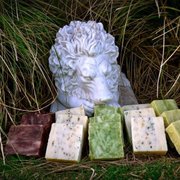 ---
What is Thingtesting?
Thingtesting is an unbiased place to research and review internet-born brands — because honest reviews help us all shop better. Learn more.
---
By far the best soap I have ever tried. I use it to shave and wash my hair. And it's owned by people that actually walk the walk and talk the talk instead of just using marketing. I love there lip balm and use it every night and I haven't woken up with dry lips since.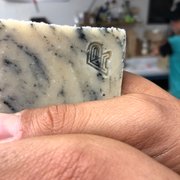 ---
Best soap for all types of skin! All natural, organic plant-based soap that smells absolutely incredible. I have been using the bars for years and my skin has never felt so great. I have sensitive skin and most soaps cause me irritation but ever since ILS my skin has been clear and moisturized. Not only do they have amazing bars , but also a liquid soap that can be used for any purpose, from face/body wash to detergent and all different household purposes!
Feedback
Unbeatable service! A must try.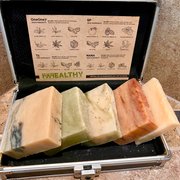 ---
What better way to shower than with all natural, clean & amazing smelling organic soaps?! No idea. Iron lion soap truly provides a life changing shower. I have not used any other soaps on my skin for a few years now. The best part of iron lion soap is the relationship Avi has with his customers. He really cares and it shows. It goes beyond the soap and I'm so happy I found this company.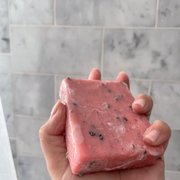 ---
Friends with Iron Lion Soap
This is the only soap that touches me & my family's (and even my dog's) body! I'm not going to lie I was a slow adopter to the ILS way of life. When my fiancé Duran first brought a bar over to shower with back in 2016, he was so excited to share this new experience with me. He even brought a bar he thought I would absolutely love - MoJo & I did not like it at all. The smell was weird. It was strong and different and why was it so bumpy? I was hella skeptical & I never really enjoyed showering with bar soap to begin with so I was very confused as to why Duran thought I would love it so much. It took a few months and a few different bars before I actually started liking the soap. It was like the more I pushed back the more reasons Duran gave for a reason to shower with ILS. I started to look at what was in my own products and realized I had no idea what I was putting into my skin. The self education and the constant presence of the soap in my shower were reminders that I needed to do better. I needed to start putting into practice the healthy lifestyle and the holistic wellness I said I wanted. It honestly took a few years before I was fully hooked. The final decision to switch actually happened when the K9 wash came out and I started using it on Chloe. Since making that switch for her, I've made the switch for myself too. Now I tell anyone and everyone who will listen about how amazing and wonderful and honestly life changing not just the product but the brand has been to my life. ILS opened my eyes and made me ask questions about the ingredients in my products I never would've asked otherwise. Now, it feels wrong to shower or even wash my hands with anything else. & not just that but I'm more conscious about the ingredients of other products I'm using too - like lotion, shampoo and even my skincare products. The best part of my own story and experience with ILS is that the first bar I was introduced to, the one I hated the most is actually my favorite bar today. I love the way it smells and the way it makes my skin feel. What once started as skepticism has now turned into a full on necessity. I can't and I wouldn't shower with anything else.
Feedback
Would love some more travel sized products to make it easy to take ILS with me wherever I go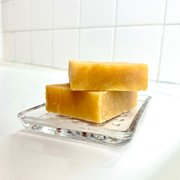 ---
I would like to start off by saying i have not used any other soap since discovering ILS. I have been using it for 4+ years and i cant imagine using anything else. The way i feel and smell after each use reminds me why i use it. I even purchase an extra bar to leave in my car as an all natural air freshener! These soaps and this company has set the standard on what can be achieved when you truly have passion behind your product.
Feedback
Although i love the handwritten notes when i receive my package, Avi should attempt to have more legible handwriting.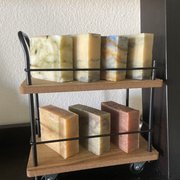 ---
ILS has to be the best organic and natural plant based soap out there. It makes my restroom smell amazing with its strong aromas and the soap makes my skin healthier I really like this soap and the experience that it brings in the shower
Feedback
Instead of neutral smells and sense we could use manlier and more feminine smells to share although they all smell great for what they're based off of. It also feels like I go through these soaps very quickly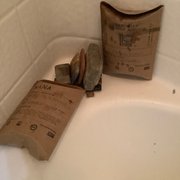 ---
The soap is the absolute best I've used. Ever. It doesn't leave a film on your body or make you feel slimy like the commercial brands, including the "organic" brands. It smells amazing, but not overwhelming. If you do a little bit of research or hit up ILS for some information regarding their ingredient list, you'll be very surprised how natural this soap is. Probably the most organic and natural soap on the market. The lotion is great as well. I'm not someone who uses lotion because I don't like the greasy film it leaves on me, but based on my love for the soap, I gave it a try. The lotion ILS has is a cross between a lotion and a cream, without the heavy feeling on your skin. It's very hydrating without being overwhelming. I often times I put it on at night and the next morning, my skin is nice and hydrated. The liquid hand soap is an every day, multiple times a day use product for me. Doesn't matter if I'm doing yard work or washing after…you know…it cleans up and leaves you feeling clean with a nice scent afterwards. It lathers up great and I highly recommend it. I have also given the seasonal items a try like the lip paste, which is nice and on a personal level, not addictive like the black and white one most people have in their pocket. ILS is a cool vibe, plus you get a hand written note with every order, really nice to see the small business go the extra mile to appreciate their customers that way.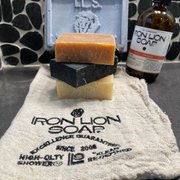 ---