Average rating from 20 users
94%Recommend to a friend
I saw the ad for Hone Health on my FB feed and decided to give it a try. I'm 45 years old and just finding that I have less energy for physical activities and working out than I did in my 30's so I filled out their questionnaire and decided to take advantage of their $15 off promo so I paid $45 on 9/3. I found it a little strange that my money was debited immediately but didn't receive a confirmation email of any kind, and yes I check my junk/spam and still nothing. I thought maybe since it the Labor Day holiday weekend it would be sent on Tuesday. Tuesday came and went and still nothing. I went to their website on Wednesday to try and find a phone number and nothing. Like zero ways to contact them other than filing out their online question submission link. I asked the status of my order, expected shipping date and got an auto reply saying my question would be addressed within 24 hours. I got an email back later that day, asking me what my email address was to look up my account. Yes the email THEY EMAILED ME AT they asked me what my email address was?!? On Thursday I received an email made to look like it was from an actual employee but I was just an auto generated template saying that I haven't ordered anything from their website yet. They might have the best products in the universe but their service and communication is worse than literally any company I have ever done business with, and I had ATT wireless for years if that tells you anything. Today is 9/9 and I still haven't received anything regarding what I received for giving them $45. I will be requesting a chargeback from my bank but I also wanted to warn anyone considering using Hone, DONT DO IT. I'm going to find a local physician to do a blood test and I'm going to keep my money away from Hone and keep it closer to home.
---
Found this product on IG and decided to give it a try, and now it's my new go to drink every morning. I love that you get a steady energy instead of jittery coffee high, plus they've added cordyceps mushrooms for an added prebiotic and better brain function which makes this different than your normal matcha. I've tried a million brands of matcha and this tastes really high grade, I love it!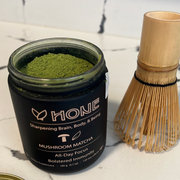 ---
---
After giving up coffee a few years ago, I've used matcha as my primary replacement. Hone is the best matcha for an everyday latte to kick off my morning! It gets me energized and focused for work while also tasting amazing. Highly recommend iced with some cinnamon and almond milk!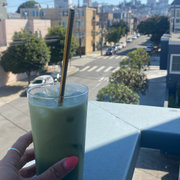 ---
What is Thingtesting?
Thingtesting is an unbiased place to research and review internet-born brands — because honest reviews help us all shop better. Learn more.
---
I absolutely love Hone! It's become a morning ritual at my house. It gives me a nice, clear headed energy that lasts long into the day and doesn't make me feel wired or crash in the afternoon. It tastes really nice, not too sweet, not too bitter and it's good for you?! What's not to love?
Feedback
I haven't quite figured out the best way to make Iced Hone yet, but I'm sure it's pretty easy!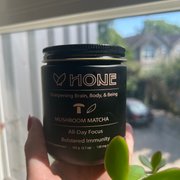 ---
Cant live without it!! Ever since I replaced coffee with Hone, my energy levels have been consistent and lasts me all day. I no longer feel the need to squeeze in a midday nap or get another coffee to last me through the afternoon.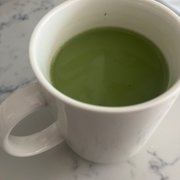 ---
I have been using Hone for over 2 years now and it has completely replaced my ADHD medicine, my pre-work out, and a afternoon "pick me up". Not only does it give me the ability to stay focused, but gives me clean energy without any gitters or withdrawals like I experienced with coffee. GAME CHANGER!!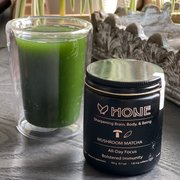 ---
Matcha vs. coffee? That was never a question. I've been a coffee drinker for years - that is until my daughter offered me mug of HONE matcha. It was velvety smooth, full of flavor, and had a great taste hot, warm, or cold. Now most mornings I choose a mug of HONE matcha instead of my coffee. Who knew? Give it a try. You'll be glad you did!
---
Some of the best matcha I've had. Hard to say it's the best because they do add cordyceps and other things but the matcha itself is top notch. Would choose over other matcha.
Feedback
Simple matcha, nothing else added. High Caffeine content isn't for everyone.
---
Hone is incredible. It has fully replaced coffee for me, providing more focused and sustained energy for work and outdoor activities. It's in it's own league honestly - I really don't know what I would do without it. It provides the kick I want without the crash, elevates my mood (still surprised by this) and my digestive and nervous system are happy :) 11/10
Feedback
I think Hone is a bit expensive, but I still view it as worth it. They often provide discount codes quite often and I stock up a bit when they do.
---
Love this product. It really is a much cleaner energy, no crash, and makes you feel GOOD rather than jittery and anxious. I also don't feel dehydrated after drinking it. You feel like you are putting something good in your body. It truly gets me excited to start my day!
Feedback
It's a bit pricey which keeps me from buying it every single month but worth it if you can.
---