Average rating from 14 users
100%Recommend to a friend
Easy to order and fast shipping!
---
These sandals are a must have! Love these for post-yoga session, beach time or just bopping around town! Great looking, hip, and most importantly, super comfortable.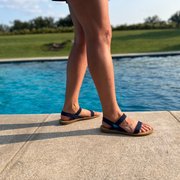 ---
---
I've had my Helios for about a month now and I love them! Super comfortable everyday sandals. They are great for a day at the lake or out for a walk in the evening with the dog. I wear them with almost everything! HIGHLY recommend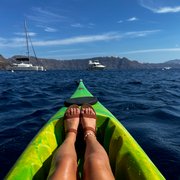 ---
What is Thingtesting?
Thingtesting is an unbiased place to research and review internet-born brands — because honest reviews help us all shop better. Learn more.
---
Got a second pair for "dress" since my first pair gets dirty while working on landscape installations. These sandals give snug underpinnings without making your feet feel bound up. I have yet to trip as I traipse through freshly tilled beds and step over shovels, or walk across boulders, and slide through mud slicks when caught on a job during a sudden rain. My feet don't swell when I wear my Helios as they do in other strapped shoes. I wear sandals year round because my feet are always hot, and these "yoga mat" foot beds don't get slippery when my feet are sweaty. I'm on my feet 12 hours most days...and these sandals keep my feet feeling rested!
Feedback
Hard to improve on sheer perfection.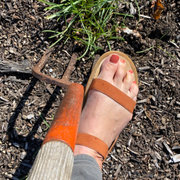 ---
Incredibly comfortable shoes while being extremely minimalistic. Very en vogue in todays athleisure fashion market.
Feedback
More color options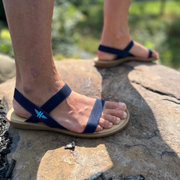 ---
Stumbled upon these sandals and ordered a pair because they looked cool. I identify as an avid outdoors person and love how durable these have been, the quality is great. Also great design for people with webbed toes!
---
Very comfortable. I like that I can just slip them on and go
---
I love my Helios. They're super light and comfortable to wear, and also have a simple elegant design that goes well with everything, plus they're super easy to slip on. I highly recommend them.
Feedback
More colors and maybe materials. But overall love the product.
---
These shoes are so comfortable and easy to wear. One of my favorite purchases for summer!
---
Good product, good branding, good boxing. Comfortable and easy to wear.
Feedback
Sizing could be more accurate or benefit from a 0.5 sizing category. For example I wear a size 11, but a 10.5 may actually be better.
---