Glow Botanica
Glow Botanica makes topical supplements to treat hormonal imbalances for all ages.
www.glowbotanica.com
Average rating from 6 users
100%Recommend to a friend
I've been using their Tummy Butter since January, my PMS have vanished! It truly works, very easy to apply, easy addition to my evening routine (I put it on my inner wrists!). I love the scent as well, no synthetic fragrance, and only the good stuff in this jar.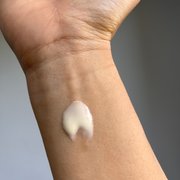 ---
Friends with Glow Botanica
Oh wow - this brand is incredible. The Tummy Butter is so rich and creamy. I use it when I have PMS, but recently brought it work and have been using it as a calming body butter when needed. I'm obsessed.
---
---
I started using Tummy Butter a few weeks ago, and I'm obsessed! I suffer from terrible cramps and ovarian cysts, and to add to all, I'm allergic to anti-inflammatory medication, so ibuprofen is a no-no for me. Tummy Butter has been working like a charm. I'm excited about how my symptoms keep improving!
---
What is Thingtesting?
Thingtesting is an unbiased place to research and review internet-born brands — because honest reviews help us all shop better. Learn more.
---
I love this product and the mission of this company! The product smells amazing, is the perfect thickness, makes me feel great, and improves my energy levels.
---
Friends with Glow Botanica
I think the cream is revolutionary as its a natural product, easy to apply, healthy and with great benefits
Feedback
for now my experience has been great
---
Have been using the Tummy Butter for over a month now and have already noticed a difference in the severity and even presence of period symptoms, ever since getting an IUD I've had pretty horrible bloating and breast soreness. The thermal pad has been AMAZING for cramps, and I've even used it after storing in the freezer for lower back and knee pain! Threw it in my carryon for my last trip!
---