Average rating from 6 users
100%Recommend to a friend
I have a hectic life at work and at home and used to drink coffee and energy drinks but after the initial energy, I crashed and by the evening I was exhausted. The energy bytes are far more cost effective than energy drinks, taste good, don't stain my teeth and kick in super quickly. I cannot recommend them enough, they have given me my life back in the evenings.
---
⭐⭐⭐⭐⭐ Energy Bytes' Wild Strawberry packs an energy punch! These portable, low sugar gummies burst with bold, natural flavor, providing an instant energy boost. Perfect for gym-goers and on-the-go lifestyles. A must-try!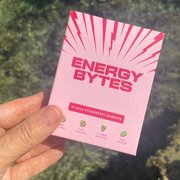 ---
---
I'm fed up with all the sugar in my usual Red Bull, I've found these Energy Bytes to be a refreshing alternative! P.s. I can't wait for the new flavours!!
Feedback
More flavour options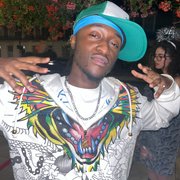 ---
What is Thingtesting?
Thingtesting is an unbiased place to research and review internet-born brands — because honest reviews help us all shop better. Learn more.
---
As someone who doesn't like coffee, these gummies are a great alternative!
---
Hands down the best energy gummies I've tried. I don't like guzzling down energy drinks and am trying to cut down my coffee intake, but am always looking for an extra kick to stay focused and productive into the late afternoon / evening. These are absolutely perfect - one gummy and I'm back on top!
Feedback
If you're trying to maintain your energy during long work hours, don't hesitate to try these out. Best part is there's no "crash" like I often feel with other coffee / energy products.
---
Great idea no one else has caffeine gummies.
---