Average rating from 8 users
100%Recommend to a friend
I absolutely love Fruitblood Wine. The flavors and creation processes are unique & the packaging is some of the best on the shelf. I LIVE for the newest release, Boy Toy.
Feedback
Getting your name out with more tastings would help - this wine is too good for people not to fall in love.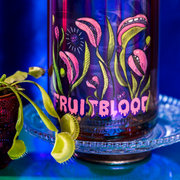 ---
Fruit blood is awesome! The wines are totally worth their price point, the team is absurdly responsive, and you really can't go wrong!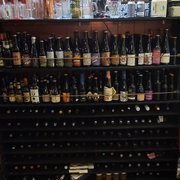 ---
---
I am obsessed with this brand. The entire vibe is so funky and fun, and the quality of wine matches that perfectly. I could sip this wine all damn day.
---
What is Thingtesting?
Thingtesting is an unbiased place to research and review internet-born brands — because honest reviews help us all shop better. Learn more.
---
Absolutely love this brand and this wine. This is fruit wine that actually tastes complex like fruit, and not like gross sugar water. The branding is gorgeous, unique, and weird, and the whole buying experience feels high end, but at an affordable level. Proof that great wine can be produced in Ohio!
Feedback
I think more consumers would gravitate to sparkling wines if they had more education and advertising about sparkling. Most people only drink it if they have champagne, but sparkling wine makers need to advertise that there's all kinds of good sparkling wines.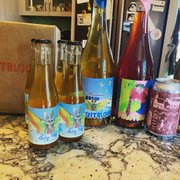 ---
We have enjoyed the wine club subscription so much this year! It's the best wine we've ever had and they somehow seem to keep getting better and better with every release. The flavors are so delicious and like nothing we've ever tried before. Complex and crushable at the same time. The folks over at FRUITBLOOD are so kind and responsive. They go above and beyond with packaging. Every time we get a box it's like Christmas all over again. We really like to pair the wines with snacks while watching games or just entertaining friends. They're the best. Point blank.
Feedback
No complaints here!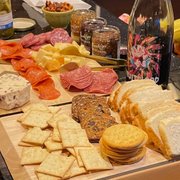 ---
I've officially tried every wine (so far) and have nothing but great things to say. Great bubbles, real fruit flavor at the perfect price point And the customer service is incredible!
---
Wow! All I can say is WOW! Mind blowing experience. For so long the only fruit wines out there were all sweet syrup garbage. This elevates fruit wine to the same vaulted levels as high end grape wine from Napa. Fantastic. Love the bubbles!
---
Every bottle that I have tried so far has had a unique, very fruit forward flavor. I love that this brand is produced in the Midwest, and carries the uniqueness of the neighborhood in Cincinnati in which it is crafted.
---