Form Nutrition
Form Nutrition makes plant-based performance proteins for your body and nootropics for your brain.
formnutrition.com
Average rating from 6 users
100%Recommend to a friend
Totally a protein powder convert! Had tried different powders before but could never stick with them. Love the flavour (hazelnut chocolate especially), consistency is great and most of all I feel significantly better in my body. I knew I hadn't been getting enough protein in my previous diet, but these powders have been a total game-changer. Feeling much more energised :)
---
Received a free product from Form Nutrition
Great protein powder. I was skeptical at first whether or not this would be for me, but I'm glad I was proven wrong! I tried the performance protein blend in chocolate peanut butter flavor. It blended well and tasted great. I'm excited to try the other products as well. The pure blend protein I tried tasted like plants, blended well but didn't nail the taste for me.
Feedback
I would love a large tub of this stuff!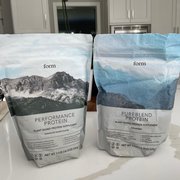 ---
---
Form is an excellent brand with the most delicious, high-quality vegan protein powders in amazing flavours. I also love their nootropic supplements — BOOST and ZZZZs in particular are such excellent alternatives to traditional caffeine/melatonin for an easeful, natural way to either elevate or relax your energy.
Feedback
I love the MULTI pill, but the taste is pretty horrible even for an encapsulated product.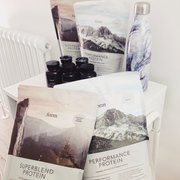 ---
What is Thingtesting?
Thingtesting is an unbiased place to research and review internet-born brands — because honest reviews help us all shop better. Learn more.
---
Brilliant B Corp. I have only personally used ZZZZs as an alternative to my usual melatonin but my husband has also used their protein for the past 2 years and will not stop raving about it! I will absolutely try more in the future!
---
Love this brand, sustainable, great customer service, B Corp AND tastes amazing! What more could you want?
Feedback
I love the Performance Choc Peanut, would love more flavours!
---
Amazing brand and innovator in the space. There's no comprise on quality and flavour. Great to see and support a BCorp too
Feedback
Most flavours and more products, Form is a source of authority in a very merky supplement industry - if they make something you know it's well made
---