Cymbiotika
Cymbiotika offers a variety of clean, plant-based supplements focused on optimal health.
cymbiotika.com
Average rating from 14 users
100%Recommend to a friend
Cymbiotika Reviews
All

14
Golden Mind

2
Vitamin C

2
Multipurpose Cleaner

1
I've tried a few of their products but have really liked them. They are high quality and their molecular hydrogen tabs in particular really seem to work - I feel an effect almost immediately! Price wise it's a little too expensive for me to repurchase all the time but I would most definitely buy some of their products again!
---
I absolutely adore and must have Cymbiotika products. Want em all!
---
---
Really love this brand... I always grab one of their liposomal supplements when i'm at Erewhon! They all taste great & I appreciate the research behind them. Also a huuuge fan of their new home line! Feels very luxury!
Multipurpose Cleaner
Golden Mind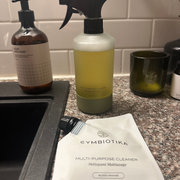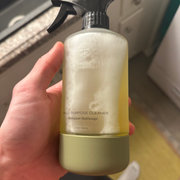 ---
What is Thingtesting?
Thingtesting is an unbiased place to research and review internet-born brands — because honest reviews help us all shop better. Learn more.
---
I started to use Cymbiotika religiously 3+ months ago and I don't know why I didn't start earlier. It has been a game changer in my health and vitamins. I love how affordable it is and discounts can be stacked which makes me want to buy more and more from cymbiotika
---
Life-changing supplements. Effective due to how they are chemically bound. Fantastic packaging to bring on the go. I notice a difference after one use!
---
I love Cymbiotika, the supplement pouches are awesome especially for travelling. I've tried the liposomal elderberry + liposomal vitamin c to boost immune system while working events and the activated charcoal is a life saver when travelling or when you get an upset stomach from eating something. All of the pouches I've tried taste great and I highly recommend this brand of high quality supplements.
---
I started taking the Super Greens packs about two months ago. I understand that the product isn't advertised specifically for enhance focus. I am not a morning coffee drinker and don't consider myself to be low energy. I have ADD and have managed it with medication for years. Kid you not, the day I started taking this, I felt more focused than I've ever experienced. On days I don't take it, I notice the difference and have some trouble focusing like my "usual" self. On days I do, I'm able to sit down for extended periods and crank through work without distractions. Maybe I lacked the energy and didn't realize it, but I would encourage anyone to try it out for this purpose. One negative, most of their products are only offered in single-serve packages.
---
So far loving this brand! Using the B 12 and B6 and feel like it's helping with my energy levels!
---
I would buy everything from Cymbiotika if I could afford to! I've tried their Elderberry, Activated Charcoal, and Vitamin C and appreciate the taste and simplicity of the packaging (easy to travel with). I'd love to try their plant protein, because of the ingredients, but can't justify the price. Overall -- I'd recommend Cymbiotika for their quality, but do feel there are more affordable and just as good options on the market.
---
Needed something to get my vitamin C in while traveling. The pouches are so convenient and if I don't have much water it's easy to take. Taste like orange juice! I want to try more.
---