Average rating from 1 user
Great products, great mission, really bad service and customer experience.
Feedback
The product is great quality and the designs are beautiful. However, the way people treat you and the customer support are far from what one would expect from a company selling such high priced and meaningful products like engagement rings. They definitely need a lot of improvement in costumer service and before they do that, I would be hesitant in recommending them.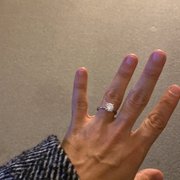 ---