Bennu
Bennu makes non-alcoholic, ready-to-drink beverages that contain a blend of nootropics and adaptogens.
bennubev.com
Average rating from 26 users
100%Recommend to a friend
What's not to love about these?! Makes beverages so fun and tasty - great mocktail alternative!
---
Obsessed with the passion fruit uplift. Love drinking it in the morning instead of my normal cup of coffee!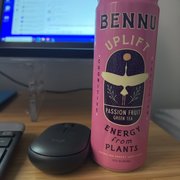 ---
---
We love these! The Uplift gives a nice, hydrating lift, and the Unwind is a chill, relaxing way to end the day. And all of the flavors are delicious. Good chilled or over ice.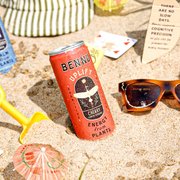 ---
What is Thingtesting?
Thingtesting is an unbiased place to research and review internet-born brands — because honest reviews help us all shop better. Learn more.
---
There wasn't a flavor I didn't like! Unwind DEFINITELY helped me take the edge off - and with life these days, there's always an edge. It's been such a great alcohol alternative to put into the mix so I can actually function the next day! And the Uplift has been the kick I need to fight that 2:30 feeling. #BennuSummer #Blueberrylavender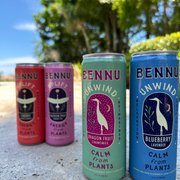 ---
Loving my unwind and uplift Bennu! The flavors are refreshing and unique while not tasting too herbal or overpowering, a challenge I've had with other natural sparkling drinks. I love my unwind to replace a glass of wine and my uplift has replaced my mid day coffee craving. Thanks, Bennu for creating a great product.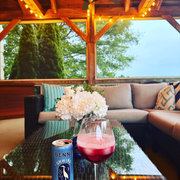 ---
Love the Uplift for energy and focus without the jitters from coffee. The Unwind is perfect for a relaxing evening without the morning after headache you get from wine. Great flavors!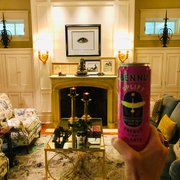 ---
I love the mission behind BENNU and the powerhouse of nutrition that these beverages are! My personal favorite is the uplift cherry verbena- the taste is delicious but the best part is the clean and clear energy boost I had. I didn't feel jittery or wired like with coffee. Will be a long time customer!
---
My Bennu order arrived in secure, convenient packaging of the cans and with great branding on the boxes! Each flavor is unique and delicious, my favorite is the Passion Fruit Green Tea. The uplifts are the perfect after lunch pick me up needed to get through the workday. I love that Bennu uses very few ingredients but still has great flavor! Will be ordering more!
---
I've bought 2 variety packs so far and it's hard to choose a favorite! The uplifts really have helped get me through the work day (didn't need afternoon coffee), and unwinds are a great nightcap. Unique flavors that also taste great
---
Bennu Uplift is exactly what I need to get me through the day after lunch!! I will definitely be ordering more.
---