AVYN
AVYN makes active lifestyle bras for women after pregnancy that offer support and flexibility.
shopavyn.com
Average rating from 12 users
100%Recommend to a friend
I absolutely LOVE my Foxy Stellar Bra, the pattern is my fav and the back straps are so cute! And it's so comfortable! I haven't worn underwire in years, but this bra is next level comfort. It's stretchy in all the right ways and no nagging edges, adjusters or tags. Perfect for yoga, hikes, hauling kids around and all day everyday wear. Such a thoughtful design and I love supporting women-owned businesses!
Feedback
Only wish I could own more!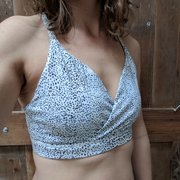 ---
Most comfortable, cutest, best nursing / yoga / everyday bra out there! The fabric is really soft and the back detailing is cute with any top. MUST HAVE! You will not be disappointed.
---
---
I've been wearing AVYN Bras for 3 years and they're always the first bra I grab to put on in the morning, regardless of what I'm getting ready to do. They go with everything!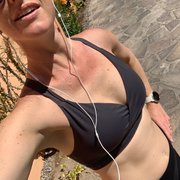 ---
What is Thingtesting?
Thingtesting is an unbiased place to research and review internet-born brands — because honest reviews help us all shop better. Learn more.
---
I love my AVYN bra. I'm currently preggers with my 3rd baby. This is the best pregnancy bra I've ever had. My boobs are well supported, the fabric is a beautiful color and very soft, and I can wear this to work or to a workout class. Also, my boobs looks great in this bra, no uni-boob. Also, the customer support is wonderful. As my body is growing and changing, I ordered the wrong size. They immediately helped me to get the right size. I will be purchasing more!
Feedback
I would love if AVYN had an option to purchase additional soft cup liners. The ones that come in the bra are perfect, and I would like the option of buying a second set as they are removable.
---
My bra arrived in the most adorable packaging, a personal little note included. AVYN adds all the wonderful extra touches to their service and product. The bra is super comfy, with high quality and attractive fabric. You will love it when these straps peek-a-boo.
---
Love all of my AVYN purchases! I am obsessed. They are so soft and comfortable that it feels like I am wearing nothing. The straps are perfect, stay in place, and do not stretch out. Love all the colors and styles and wear even though I am not breastfeeding. Highly recommend!
---
Awesome bras all around! These are cute, comfortable and don't give you the unaboob like most sports bras. They are great for lower impact exercise; I love showing them off at yoga or just tooling around. I wish these were around back when I was nursing as I would have bought a ton of them. Breastfeeding or not, I just made another purchase for 2 more so I can get rid of my tired, old sports bras!
Feedback
Stich in the pads so they don't get all bunchy when washed.
---
Great brand! Bras are so comfortable, affordable and adorable! Also customer service is 100% amazing. Once I accidentally got the wrong size and I instantly got my correct size before they even got my return and it was within 2 days after emailing them. I love such good businesses like this. I highly recommend them. They support all women!
Feedback
I have some friends who are a little larger in size than the average and they wish they could order some bras.
---
I love my AYVN over the shoulder boulder holder! They have somehow created a bra that is super comfortable, functional, and fun to show off under strappy tops and rompers. I love the color palette they use as it elevates everything I wear. I also appreciate they use REAL WOMEN as models.
---
Avyn is the best bra pregnant, breastfeeding or just to feel and look good. It's hard to find flattering bras as a bustier gal, especially ones without underwire that don't give you a uni- boob, but Avyns got it down! I love all the colors and designs and never mind if it's showing. Plus their packaging is super cute! All around win!!
---