10 million Thingtesting review reads 🎉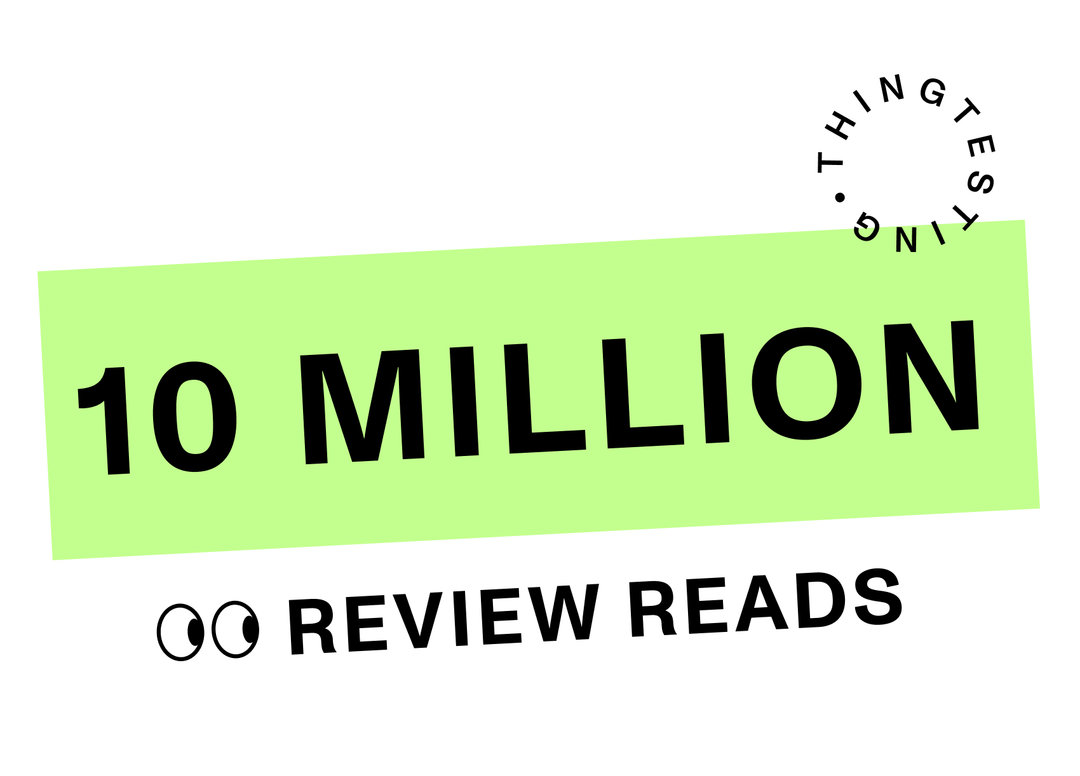 We are celebrating a ginormous milestone together: 10 million review reads on Thingtesting. WOW.
This is the reason I started Thingtesting: I didn't want to write reviews alone. Seeing the impact that we have had together is the most rewarding feeling possible.
To every single reviewer - thank you. For your time and opinions on all the new things out there. Your willingness to share your thoughts on things without any selfish motivations is the heart of what makes Thingtesting trustworthy and unique.
To the Thingtesting team that worked so hard to accomplish this milestone - thank you. I am grateful that I get to spend every day working with people as talented and hard-working as you.
To the brands on the platform - thank you for choosing Thingtesting as your go-to place for collecting reviews and finding new customers.
To the readers, brand spotters, and contributors - thank you. Come back and come back often!
To celebrate, we made a video highlighting the funniest reviews on Thingtesting. Enjoy it!
We did this together! Here's to the next 10 million.
Jenny
Founder, Thingtesting