Why bamboo toilet paper brand Reel wants consumers to go tree-free
Launched in 2019, Reel wants consumers to consider more sustainable options when it comes to their toilet paper and paper towels. But first they'll have to get them to be more thoughtful about how they stock up on rolls.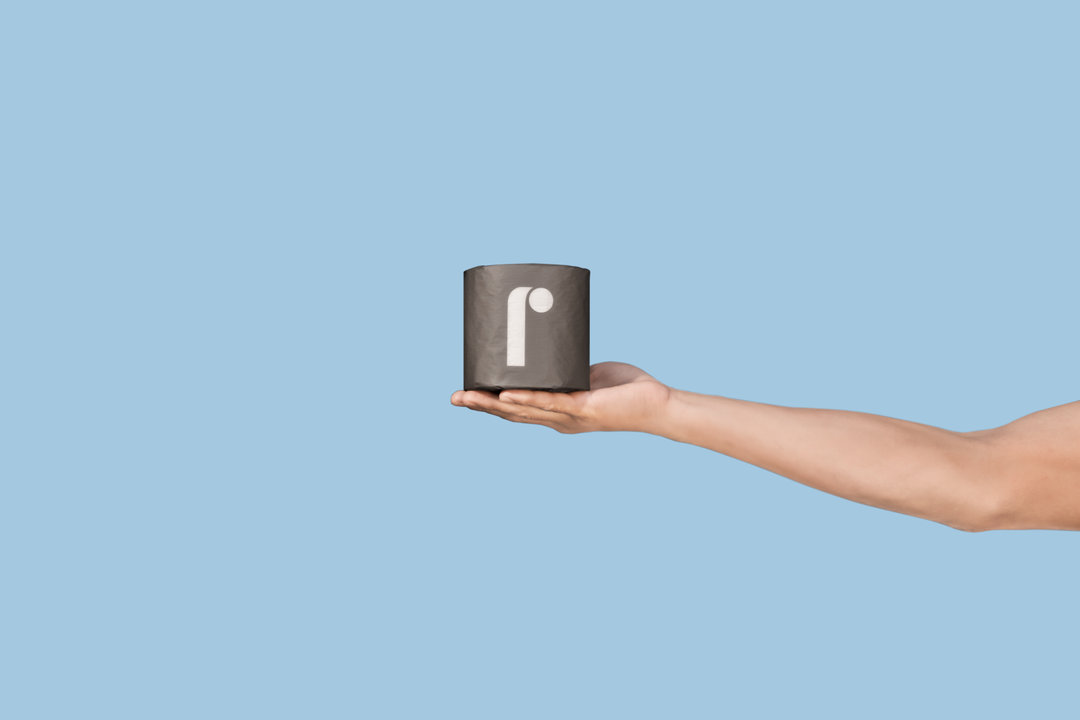 Toilet paper might not be top of mind for most consumers, that is, until they run out. The vast majority of toilet paper sales happen on supermarket shelves, where consumers can choose between a handful of options, likely all made from trees.
But a new wave of toilet paper brands are looking to bring a sustainable angle to the household essential. One such brand, Reel, is on a mission to become the tree-free option on grocery store shelves, while educating consumers about their options when it comes to the power of bamboo over timber.
Thingtesting spoke with Reel's President David VanHimbergen to learn more about the brand's approach in the following interview, which has been edited and condensed for clarity.
What goes into building a new brand in the toilet paper category?
Toilet paper is a category where there traditionally hasn't been a lot of innovation. A lot of that comes down to how the category has been dominated by three large players and the nature of the cost of equipment to make toilet paper, because it is very expensive. To have a profitable business, it's all about running the same product at high efficiency, high speeds, as much as possible. For that reason, there's been a lot of reluctance to innovate and go beyond what [these brands have] relied on and their reliance has always been on virgin timber (paper that's sourced from trees).
It's exciting and challenging to break into that market because it's very well protected. But there's such a desperate need for it because there's been so much awareness brought to the category in the last few years. [Especially] around [conversations like] "Hey, we're cutting down trees that take 50 years to grow, and are part of these lush forests that are playing such a vital role in controlling climate change." We're cutting down these 50-year-old trees to create a single use paper. That doesn't seem like the best use of that resource.
How has consumers' awareness of their toilet paper options evolved, in your opinion?
[Awareness has] grown significantly. There's still a lot of upside because people just don't think a lot about toilet paper. They use it and it's gone. We were certainly buoyed by the pandemic. That brought toilet paper to top of consumers' minds with the shortage and that was a pretty big accelerant for this category for a couple of reasons. One, people were talking about toilet paper. Two, because of the outages in a lot of retail shelves, they're looking for other channels to purchase and so you saw a lot of interest coming online. They were going to Google looking for other alternatives to toilet paper or where they could find products. That brought some of those conversations online where there was more discovery around bamboo and sustainable alternatives.
What's driving momentum in the toilet paper space right now?
[The pandemic] certainly accelerated things forward, much like e-commerce purchasing in general accelerated quite a bit during that period, in the late 2020s. That's helped a lot. That being said, there's still a lot of work to do. If you go into most retailers across the country, you're going to see the same standard set of brands. For us to break through and have a meaningful impact, our goal is to make sure that there's a sustainable choice on every retail shelf across the country, so that consumers at least have the option to buy something that is non-tree-based. Ideally, it's Reel, but if not, it's still progress for the category.
Reel started selling direct-to-consumer, but your products are now available in Target and on Amazon. Can you walk us through how you thought about expanding into new sales channels?
[In 2019], we launched direct-to-consumer only, and that was to validate the overall product proposition. Will people use it? Do they like it? Will they buy it? What's the cost to acquire those [people]? That was a really strong start, accelerated through the pandemic. Then we had a solid understanding that this product works and people love it. In early 2021, we launched our product [on Amazon] very quickly. In the first year, it became one of the highest selling bamboo brands on their platform. That's critical not only for a sales channel, but Amazon is frequently used as a discovery platform as well. Making sure that you can come up and capture some of that audience is critical, again, to grow the sustainability segment to the category.
Soon after I joined the business in late 2020 we had the opportunity to talk to Target. We pitched them the idea of the importance of having this offering and they agreed to bring us into 200 doors. That alone gave us a lot of credibility because Target obviously has equity among shoppers and in these categories where a lot of consumers buy their household essential items. Target has a reputation for launching new innovative sustainable brands like Method. That was significant validation, and then once you get that opportunity, you have to perform. Fortunately, when we launched into Target, we started selling at 2 to 3X what their expectations were. [That's] another point of validation that not only could we convert customers online, but we can also convert them on the shelf when faced with a variety of choices.
Have you found that consumers have misconceptions about bamboo in paper products like toilet paper and paper towels?
With these products, [misconceptions are] typically around transparency [like], what's the product? What's the product made of? What are the ingredients that go into that? Even [with] a lot of the packaging, consumers want assurance that all of our packaging is recyclable, too. It's one thing to eliminate plastic, it's also [important] to make sure that any materials used can go back into the system and be repurposed.
The other piece is around performance. There's a lot of hesitancy because people might not have heard about bamboo toilet paper. They may know of bamboo as being more of a hard substance, where it's used in flooring or scaffolding in Asia and other areas just because of the strength of it. The perception is that bamboo is very hard, then how is that going to translate into my toilet paper usage where it's going to come in contact with intimate parts of my body that are very sensitive. It's more the reassurance of the performance, the softness and strength where historically sustainable brands and especially in the toilet paper category have often fallen short.
Note: This interview and TikTok were the prize for recent challenge where we asked brands to encourage their customers to leave their reviews on Thingtesting. Reel customers showed up the most. If you've tested Reel, be sure to hit "Write a review" below.