I tried Miami Fruit's tropical fruit box and it's a worthwhile splurge for fruit lovers
The following review reflects the independent, honest experience of the Contributing Supertester. Thingtesting does not cherrypick, edit, or influence reviews and uses no affiliate links.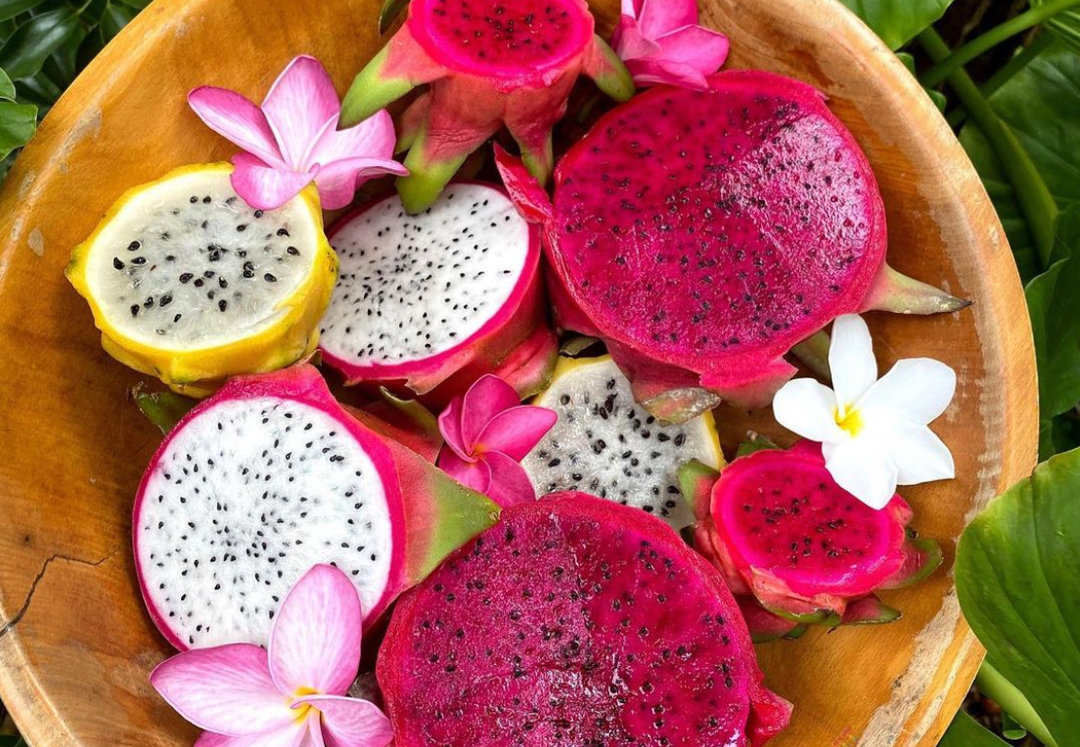 Overall rating out of 5:
5
What product(s) did you order?
The small variety box.
Would you recommend this brand to a friend?
Depends on the friend, you know? If they're a tropical fruit fiend like me, then yes. If they want to get a unique gift for someone, then yes. If they are used to shopping at farmer's markets and have an affinity for fresh produce, then yes.
None of the above? Then probably not.
When did you purchase this product?
February 2023
This product similar to anything you'd bought before?
I'm only ever able to find subpar tropical fruit on a "sometimes" basis in my local area, so Miami Fruit upstages that experience by far.
Personal history with or reason for purchasing the product?
I'm a big fan of tropical fruit, but it's hard to find good quality tropical fruit in California.
Any affiliation with this brand?
Nope.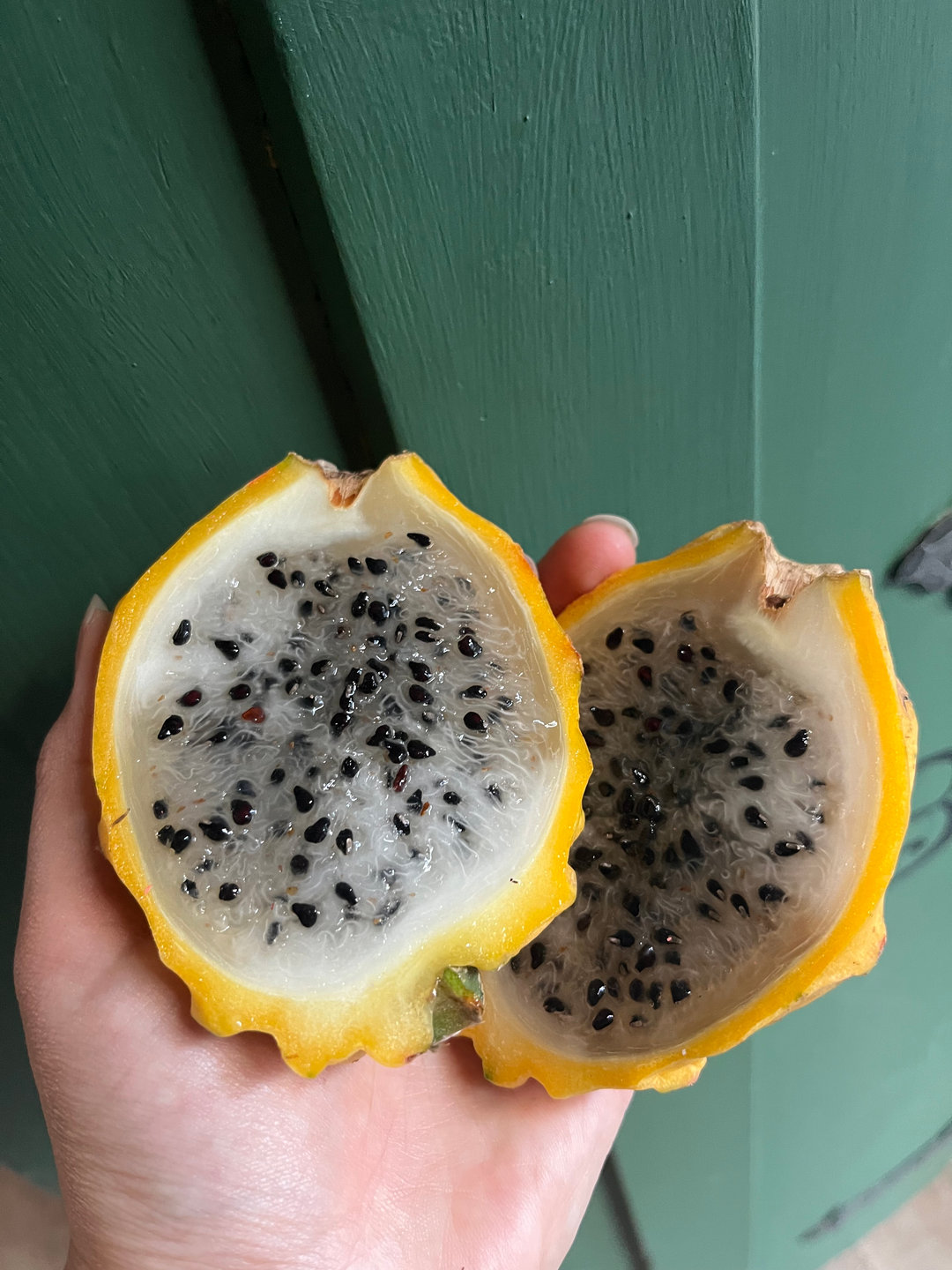 Share your experience. What did you think?
Upon entering their website, I'm immediately struck by just how many varieties of fruit are grown by Miami Fruit! Even as a self-proclaimed tropical fruit aficionado, I found myself Google searching things like, "what is the difference between regular turmeric and rainbow turmeric?" I still don't have the answer.
The online experience at Miami Fruit can be overwhelming if you're not familiar with the tropical fruit category, but that's where the variety box comes in. The variety box is a sampler of what they have in-season, which is perfect if you're not looking for anything in particular (or have no idea what to look for). Please note–a small box isn't cheap at $97. It's a price point that targets the truest of fruit lovers. All I'm saying is…. be prepared for some expensive fruit.
Before my box arrived, I received a (slightly alarming) email that California's Department of Agriculture could confiscate my box upon arrival. Apparently it's a rare occurrence, but they have the right to yank my precious box of nature's candy away from me. Regardless, I begrudgingly accepted the risk of a bittersweet goodbye to my $97.
So, you could probably imagine the wave of relief sweeping over me as I opened my front door to see a cute, little box with "Miami Fruit" themed duct tape on it. I quickly took it inside and ripped into the box straight away, eager to bear witness to the quality of Miami Fruit's selection.
Let me say, it didn't disappoint. Ned the Basset Hound agrees.
Inside the box were an assortment of fruits like watermelon guava, yellow dragonfruit, tomatillo, kumquats, a cacao pod, and my personal favorite–star apple!
Would you buy it again given what you know now?
I would! While it won't be something I buy often, I'm confident in the quality of this box for occasional splurges for myself or a unique gift for others.
Did it meet or exceed your expectations?
I was expecting the box to be of good quality, but I was hesitant because of how easily I can usually find tropical fruit in my local Asian grocery store. I'm surrounded by lots of international markets in my area, so it's not difficult for me to come across varieties like yellow dragon fruit or lychee.
For instance, star apples are my absolute favorite fruit. However, I can typically only find them in the Asian grocery store a few weeks out of the year. Also, despite being $13/lb or more, half of the star apples will typically be rotted through.
Not Miami Fruit, though. Miami Fruit's small variety box really exceeded my expectations. Every fruit in that box was of impeccable quality and taste. Not a single piece of fruit was even slightly overripe or rotted. The star apples in there were straight up delectable.
Last but not least, their customer service is incredibly attentive and helpful. Not only do they respond to emails quickly, but I feel confident that they would be able to help if I have quality issues with my order. That's not something I can do with most local grocery stores.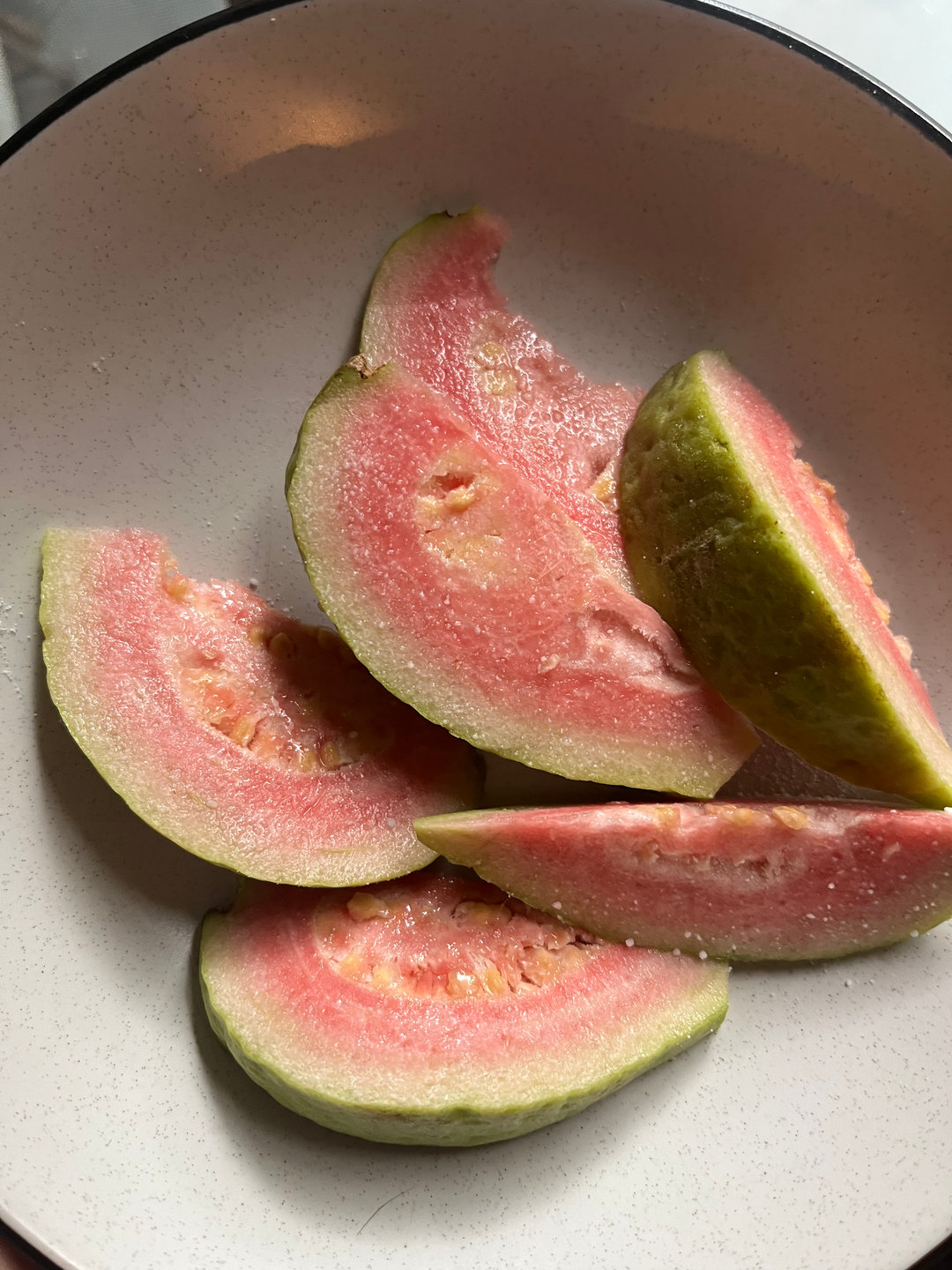 Share your feedback. What would you change or what could use improvement?
I'm repeating this over and over because it's not something to gloss over–it's an expensive box. However, the high quality, tropical goodness is so worth it if you don't live in an area where it's readily accessible.
The only other thing that worried me was the fact that California's Department of Agriculture could just make my box go poof without so much as a goodbye. Thankfully that didn't happen, but it would be nice to have more assurance that my box would successfully make the trip, or that Miami Fruit would at least find a way to make up for a confiscated box if that did end up happening.
Do you have any suggestions/advice for those considering purchasing from this brand?
I honestly loathe signing up for promotional newsletters, but Miami Fruit's newsletter is one that I actually tune into. They will update you on what's in season and which varieties are on sale, which goes a long way with their higher price tag. Just by keeping up with their emails, I was able to snag a FREE box of Hidden Rose Apples for Valentine's Day!
Tasty: Every single fruit I tried was "cream of the crop" quality. Exquisite, I tell you.
Worth the Money: I know some people that would be kicking themselves for spending the amount of money that I did on a box of fruit. However, if you're a fruit enthusiast like myself, you'll find this to be worth it.
Lovely Customer Support: I got emails back from their customer service team in mere hours! They accommodated everything from quick address changes to making sure that I accepted risk for a potentially confiscated box upon its arrival into California. Communication with their team was incredibly efficient and I felt really taken care of.