I tried Martie's discount online grocery delivery, and the savings and sustainability made it a great deal
The following review reflects the independent, honest experience of the Contributing Supertester. Thingtesting does not cherrypick, edit, or influence reviews. Learn more about how to become a Supertester and read about our mission to make online shopping more transparent.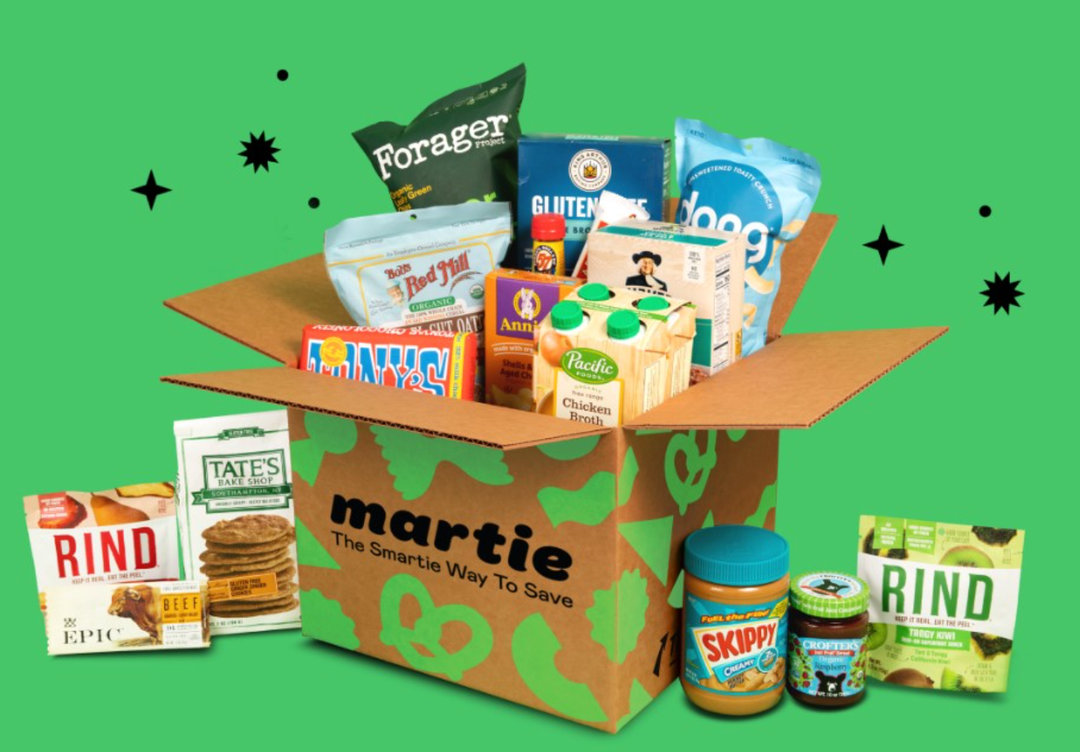 Overall rating out of 5:
4
Cost:
Varies based on order amount
Would you recommend this brand to a friend, yes or no? Why?
Yes (if they're in Martie's shipping radius!). The cost savings and sustainability factor really make it worth a try.
When did you purchase this product?
December 2022.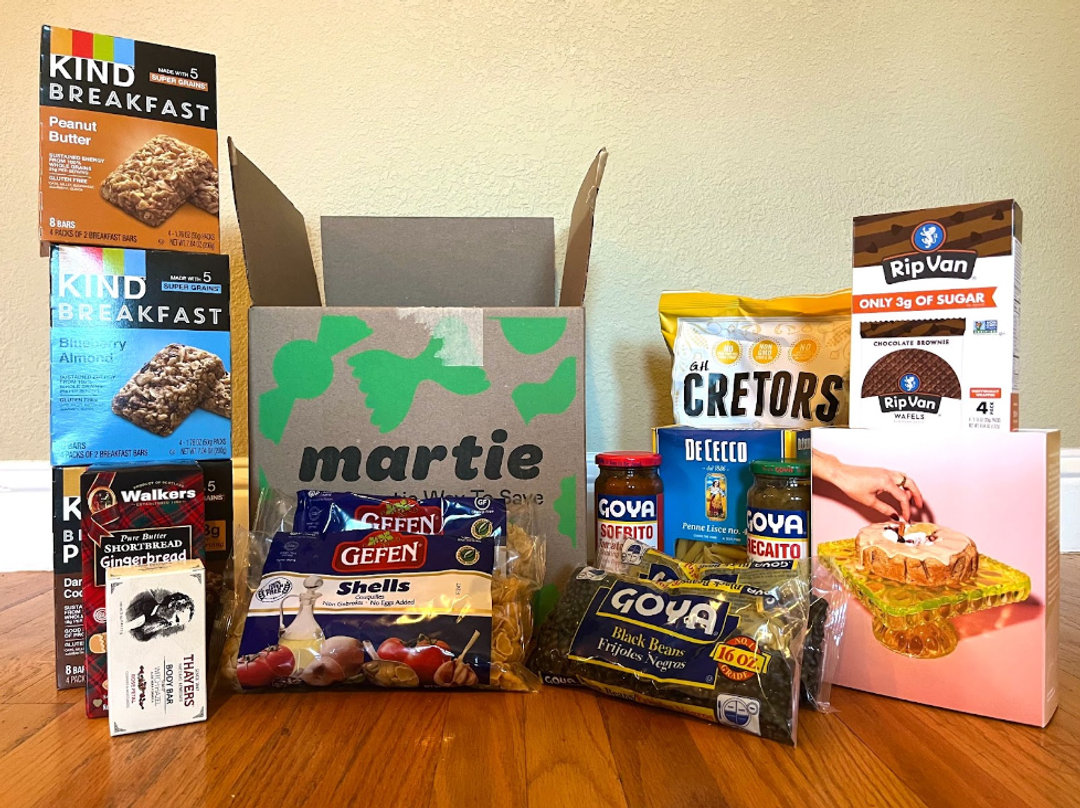 Personal history with or reason for purchasing the product?
I like to save money and I'm a fan of their mission.
Any affiliation with this brand?
Nope.
Share your experience. What did you think?
First impressions of Martie.com: I love the branding. I don't usually find traditional discount stores to be meccas of visual branding, so their website was definitely refreshing.
In perusing through Martie's selection, I was impressed. There were lots of name brand items that I probably wouldn't buy in-store because of the retail price, but Martie's markdowns allowed me to bite the bullet and give some things a try. This was the case with a cake mix from the Caker. I found it marked down from $25 to $10! Their selection isn't limited to just food either, you can find all kinds of things from toiletries to pet treats.
I found Martie's selection to be particularly expansive in their pantry and snack categories. I loaded up my cart with pantry items that I always use, and these seemed to be the products that still had a year or two until expiry. I placed my order on December 24th in the midst of the holiday frenzy, and the box still arrived on December 27th. Talk about timely! Everything was packaged well and the glass products were secured with extra padding to prevent breakage.
Some products only had a month until expiry and others had a year, but everything from this shipment has been great quality. I certainly didn't sacrifice any taste or texture by buying products closer to their "best by" date.
Would you buy it again given what you know now?
Certainly. Everything on their site is already on sale and I felt that I was saving time by not scouring a regular grocery store to find discounts. It really does feel like a win-win.
Did it meet or exceed your expectations? If not, why so?
Martie.com certainly exceeded my expectations in two categories.
First, I'm truly impressed by the quality of the food that I received. I wasn't expecting my food to be rotten or inedible, of course. However, I really couldn't distinguish the foods that I received from food that you'd find in a regular grocery store. It really dispelled some preconceived notions that I had surrounding food safety and freshness.
Second, the selection is really great. I was excited to see so many young brands on Martie, especially ones that I had only previously seen on Thingtesting.
Share your feedback. What would you change or what could use improvement?
One caveat to the Martie amazingness is that it's not a one-stop shop for groceries. If I have a shopping list, I can't count on Martie to have everything on it. For example, if I need a frozen meal or fresh produce, I'm not going to find it there. Also, it can be hard to predict what Martie may have in stock outside of their pantry section.
Martie operates on a scarcity model–they have what they have and it won't be around for long. So, shopping from this store might be better suited for people who don't have a very regimented grocery list.
Personally, this means I won't shop from Martie incredibly often since it increases the amount of places that I have to shop from, but it's always an option for me.
Do you have any suggestions/advice for those considering purchasing from this brand?
As previously mentioned, the nature of saving food with an impending expiry date means that recurring wholesale orders aren't really a thing. So, if there's a limited edition or seasonal flavor that strikes your fancy on Martie, chances are that it's going to run out soon. The only exception to that would be certain pantry staples that I've seen in stock on Martie since earlier this year, like rice and beans.
Is this product similar to anything you'd bought before? Is one better than the other in your opinion?
Martie is like the shelf-stable version of Imperfect Foods or Misfits Market, but I can actually control what's in my box on a non-subscription basis. That is definitely more of my style.
Sustainable: Pretty straightforward–they're saving lots of food with expiry dates that are usually premature anyways.
Tasty: Everything tasted like it was picked off a regular grocery shelf. Nothing sketchy about it.
Worth the Money: The kicker? You'd be saving money by ordering from Martie.