Meet Jonathan Sanchez-Obias
Each week, we check in with a different member of Thingtesting's community to ask what brands they've spotted, what they're testing, and take a peek into their recent reviews.
This week's feature is Jonathan Sanchez-Obias, he's the owner and curator of Miami-based vintage furniture store, Primaried Studio. Read on to discover the brands he's recently spotted and everything else in his current rotation.
Know a tastemaker who loves to try new things? Submit their name here.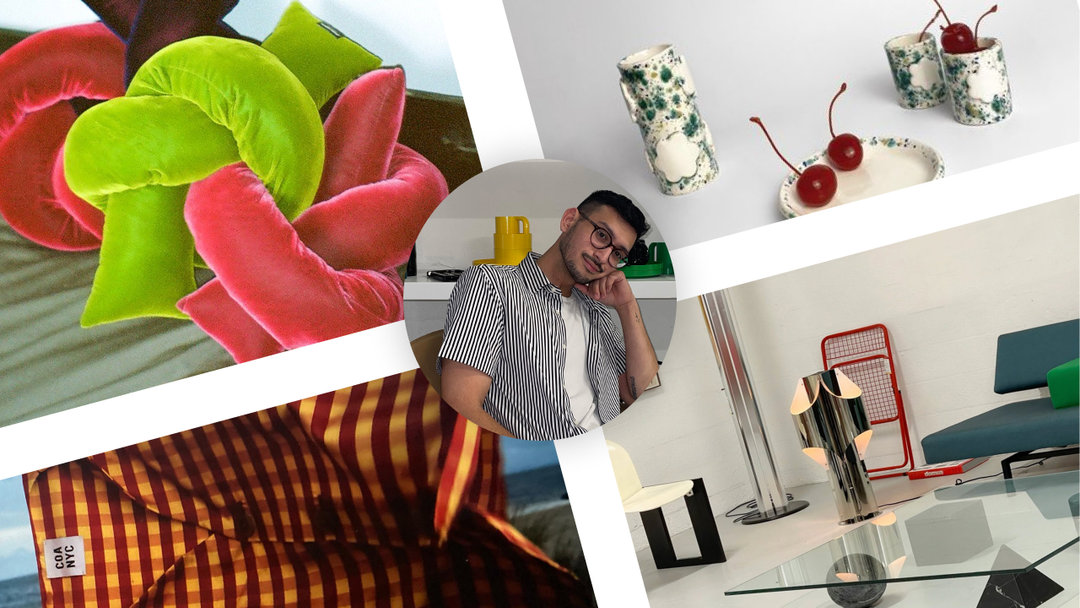 Hi Jonathan, please introduce yourself.
I'm a first-generation Filipino and Cuban-American, born and raised in Miami. I own a vintage furniture store here called Primaried Studio. We sell new home goods, vintage books, and of course vintage furniture ranging mainly from the 1960's-early 90's.
What is your favorite piece of furniture?
Sofas! In particular, the 'Saratoga' sofa by Lella and Massimo Vignelli for Poltronova, designed in 1964. The sofa is very minimal but executed in such an elegant way. It has a boxy, high-gloss lacquered base and chunky leather seat cushions. I love how simple and powerful the Vignellis' designs are.
What are some brands you've recently spotted?
JIU JIE. Chic and playful knot pillows that are a cute accent for the living room.
Fooshoo. Whimsical, handmade ceramics based in Miami.
Coming of Age. Accessories and apparel in really nice fabrics and prints. Cool, uniform silhouettes.
What's a brand you recently tested?
What else is in your current rotation?
I just moved into a new apartment, so on my free time I've been focusing on setting it up! It's a small place, but I've already changed sofas three times since moving in two months ago. It's hard to make up my mind when I'm constantly rotating through cool furniture hehe.
What are your top five design books?
Domus 12 volume series, Design: Vignelli, L'Utopie du Tout Plastique, Postmodern Design Complete, and The International Design Yearbook series
Who are some spotters in your community that you look to for new things?
I speak to my cousin, Sofia Maspons of Fooshoo about practically everything. Jeanette Reza of JIU JIE is always ahead of the game on trends, and Amanda Lurie of Coming of Age just opened a cute concept store in Brooklyn called Tangerine that carries the cutest things.
Spotted on Jonathan's kitchen shelf...