Bscly: The kits that help you get dressed in the morning
Holga Balina and Vit Abrams want to cut out life's annoying distractions, starting with getting dressed in the morning.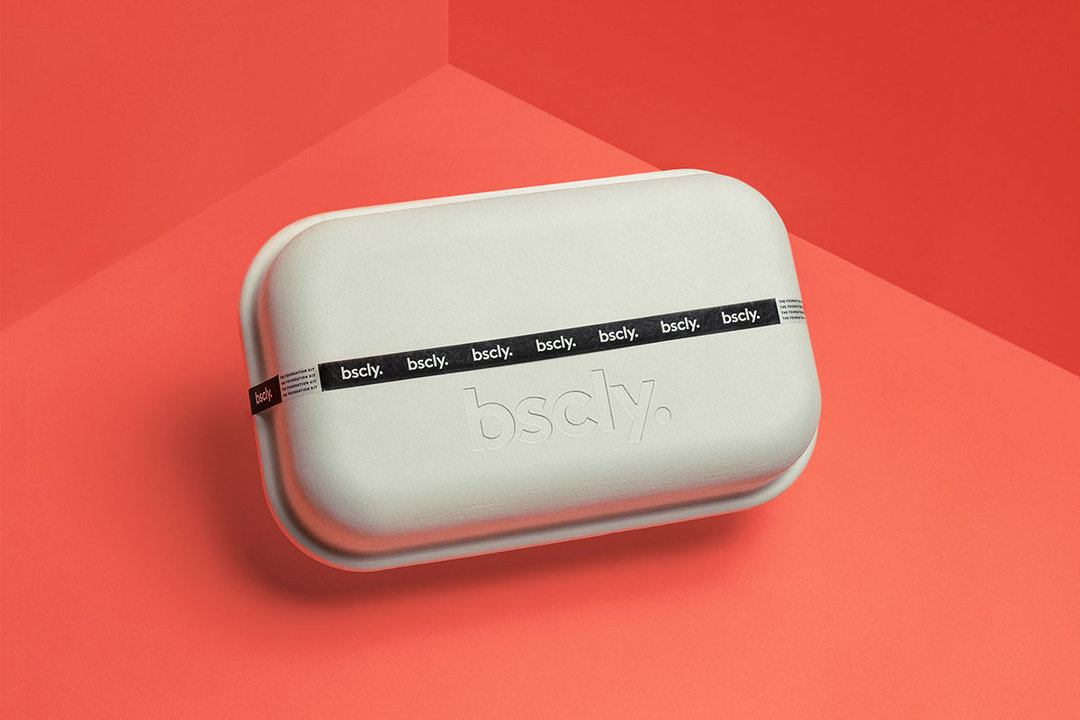 Brand designers Holga Balina and Vit Abrams have spent their careers consulting companies on how to give the best impression. Now they are flipping the script, and having a go at launching their own brand – Bscly – which sells what it calls clothing kits. Each box, containing a uniform consisting of a t-shirt, trousers and a sweatshirt, available in a limited number of colourways, is designed to make getting dressed in the morning a little bit easier. Can the concept expand to other categories?
In a nutshell, can you explain the idea behind Bscly?
Vit: Bscly makes products that simplify all the little, annoying and distracting things in life we don't have headspace for. We call them "annoises" – annoying plus noise. Things like a t-shirt that wrinkles too much, pants that are too tight to ride a bike, even things like a poorly made cappuccino. Anything that fucks up your focus. [Our target customer is] people like ourselves, employed in the creative industry.
Holga: We see Bscly as a life essentials company. Getting dressed is just the beginning – in the future, we'll cover all the essentials you need as a creative.
What stage is the launch at?
H: We did a small pilot run a few months ago with about 50 people, and we soft-launched in June.
V: We're shipping the first batch [of orders] this fall. It definitely wasn't an easy decision to launch during all this chaos, but to our pleasant surprise we amassed a solid waitlist of 5,000 people.
Do you think people will fill their wardrobes with Bscly, or just buy one-off kits?
V: The idea is to have a universal wardrobe that you can mix and match and top up any time, or subscribe to. We plan to launch new and limited edition kits and colours on a regular basis – which will combine to provide endless variations. As soon as we nail the wardrobe we'll move to other categories so we can truly become a life essentials company.
I can see how the kits help when you have to get up and go to the office, and you want to get ready quickly. But now many of us are working from home, does that proposition still work?
V: The current situation has reinforced our thesis. We want to become the next-gen brand that fits the lifestyle of the future, where work and life become one. The pandemic has quickly brought this to life in new and unexpected ways. We've been thinking about this for quite a while and now it's on other people's minds too.
H: Our first product fits this lifestyle – [it's] a universal outfit, simply designed to go everywhere your ideas take you. Our brand [concept] "busy minds need simple things" resonates with people, especially now.
You come from a creative background – designing apparel is a whole other game. How does your experience feed in here?
H: I love looking at design as being a universal grammar that can be applied to different industries. I believe a graphic designer can be a fashion designer, and vice versa.
V: Look at Tom Ford. Have you seen his movies? Or take Virgil [Abloh]. He does a lot of stuff: music, graphic design, fashion. Our background is in brand design [but that's not just] about creating a nice visual ID; it's making sure anything a customer touches tells the right story about the company, its products and people. So to answer your question, we design things in-house and we have a bunch of great people who we work with [to make the products].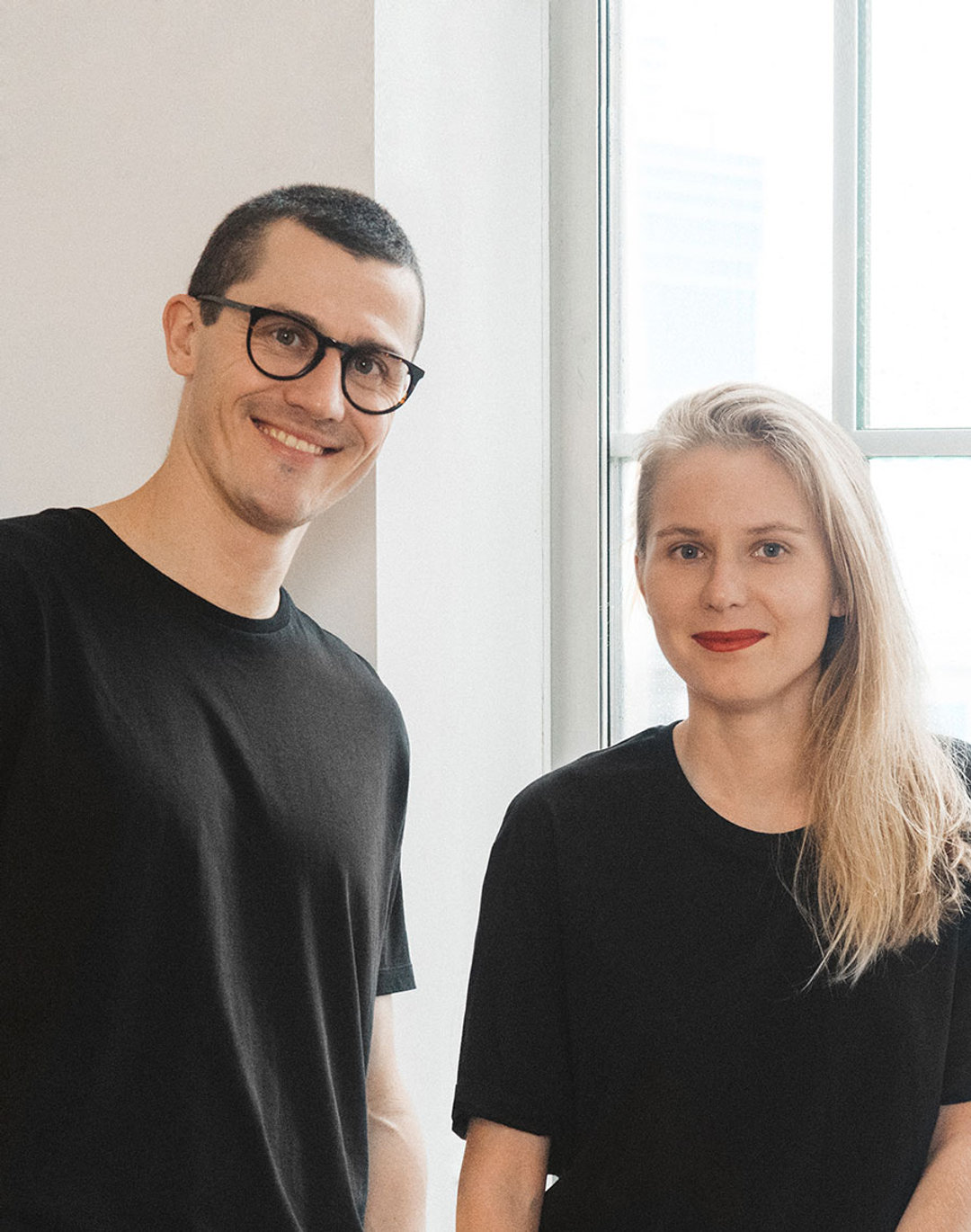 What's the hardest thing when it comes to making physical products?
H: Covid-19 and manufacturing isn't really compatible.
V: It was a big revelation for us how long [they] actually take to make and bring to market compared to the digital realm that we've spent so much time in.
When it comes to sustainability, what actions have you taken to lessen the impact of your products, and what improvements do you plan to make over time?
V: We spent the whole year prior to our launch researching sustainable fabrics and manufacturing partners, visiting multiple [trade exhibitions] and factories in the US and in Europe. Our [packaging] is made from sugarcane bagasse, a by-product of the sugar industry, which is compostable. Our mailer is also compostable – but we're actually working on a better solution that we can launch down the road.
H: We love cotton a lot, but its production is extremely resource demanding. That's why we use 100% organic cotton in our sweatshirts and t-shirts, which is more sustainable. Plus, we work with a great Japanese partner that invented the amazing sustainable fabric that we use in our pants.