Ask an expert: How can I upgrade my home office?
The shift to remote working has made us reconsider how we use our homes.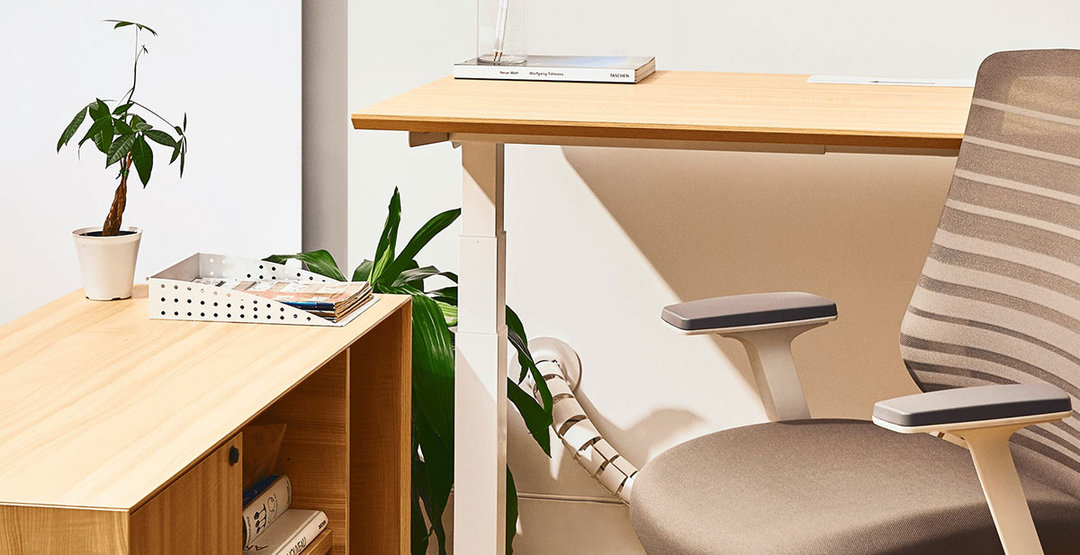 At the peak of the coronavirus pandemic, 70% of Americans ended up getting sent home to work, either on a full-time or part-time basis. It prompted a huge shift in how we interact with our personal spaces and, despite lockdown measures easing up, it looks like work-from-home is now the preferred default for many.
Many have spent the past months trying to figure out how the kitchen table can become a place of focus and productivity, or weighing up whether to sacrifice the living room sofa in order to fit a desk. According to e-commerce analytics platform Profitero, searches on Amazon for "bed desks" tripled in the last week of March, while interest in office chairs and back massagers was also up.
Athina Bluff, an interior designer and founder of Topology, recently swapped her co-working space for her London apartment, which she shares with her partner. "We're pretty on top of each other at the moment, so we've made some small changes to make it better for us while we're here," she says.
One effective tweak has been to pop a mirror above the desk, so it reflects the light from outside. "If you can put [your desk] directly opposite a window it'll have an even better effect, but that's not always an option. The mirror is a great way to fake that," Athina says, adding that natural light increases productivity by 18%. If daylight isn't possible, she recommends a desk lamp with a halogen bulb.
Decorative items can also improve focus. Artworks featuring kinetic movement – think runners, dancers or cyclists – can be energising, while having a plant close by can create a sense of calm, and "subliminally connect you with nature".
But one of the most important things is to make sure your workspace is actually comfortable. Athina has a large desk, but says her mid-century style chair, while very beautiful, "is the most uncomfortable thing".